Kavya Bhaskar, a dancer and choreographer with a deep love for movement and self-expression.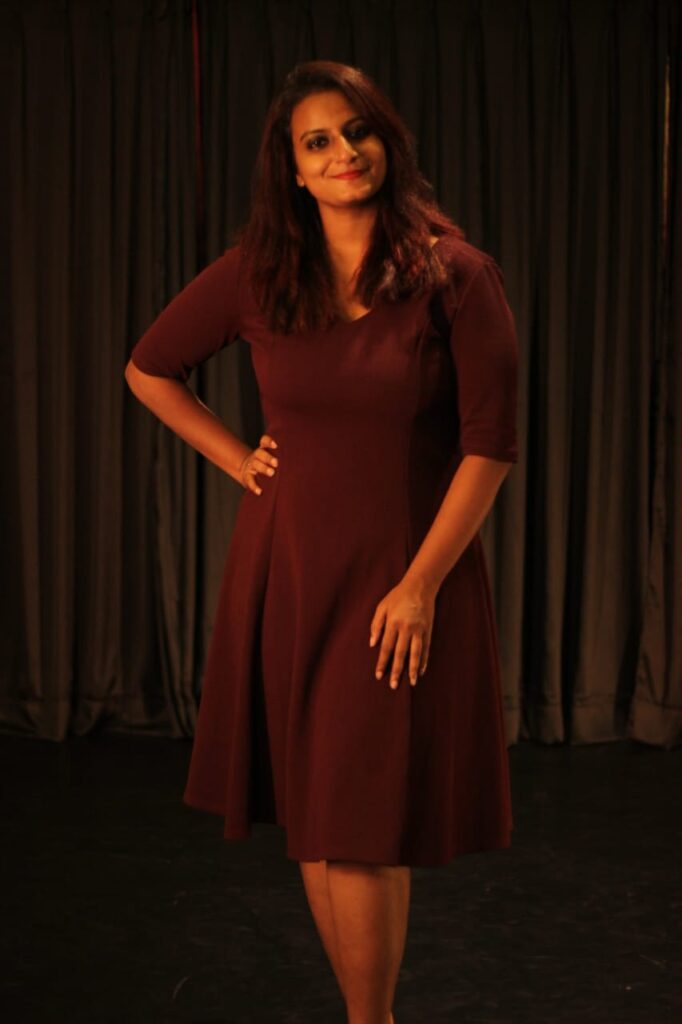 Kavya is a dancer and choreographer with a deep love for movement and self-expression. From a young age, she discovered a passion for dance and began learning the classical Indian dance form of bharatanatyam at the age of 4. As she progressed through school and college, she participated in and won numerous dance competitions, eventually becoming the head of the college dance team. In 2018, Kavya started an Instagram page as a way of expressing her pent-up emotions and sharing her love of dance with others.
In addition to her skills in bharatanatyam, Kavya has also professionally trained in the dance style known as whaacking. Her love of dance knows no bounds, and she has taught herself a variety of other dance styles, including Bollywood, folk, western, and Tamil kuthu. Kavya's talent and dedication have even earned her a spot as a member of dance crews that have appeared on television and reality shows.
She has danced in a sequence in a Tamil anthology episode on Amazon Prime and has had the opportunity to dance alongside Mohanlal in the inaugural function of Bigg Boss Malayalam. Kavya's hard work and dedication to dance have not gone unnoticed, and she has received numerous awards for her dance content on social media. These awards include the "Most Promising Dancer (Digital) People's Choice of the Year 2022" by Star Domain, the Shero Award for 2022, and the Glaze Iconic India's Top 10 Dancers of the Year 2022 award.
In addition to her work as a dancer, Kavya has also directed and choreographed theatrical ads and other promotional advertisements. She has even assembled a team to help her teach sangeet and corporate choreography classes. She also takes pleasure in conducting workshops for students of all ages.
Kavya's passion for dance extends beyond just performing and teaching. She is also pursuing a PG diploma in Dance Movement Therapy, which will allow her to use dance as a means of healing and helping those with physical or mental issues, or those who are unable to express her pain or emotions through words. While Kavya, an MBA graduate works as a financial consultant at a big 4 company during the day, she always finds time to pursue her passion for dance. Soon, she will be moving to Germany, but she plans to continue dancing and creating content no matter where sheis. Kavya's love of dance knows no bounds and she is determined to keep moving and expressing herself through dance no matter where life takes her.
Read Full Article on Webstoriesindia And Follow us on Instagram Webstoriesindia