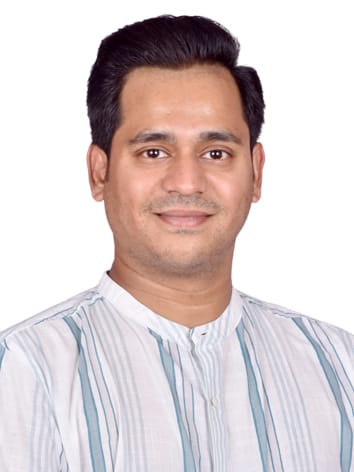 It's well said that "Progress is impossible without change", M/s. Tidy Monk Facility Services LLP was early known as M/s. Unique House Keeping Pvt. Ltd. Mr Sumeet Tank the founder is one of the rare individuals in today's market of facility service who acquires the company M/s. TIDY MONK FACILITY SERVICES LLP.
ABOUT THE FOUNDER
Sumeet Tank was born and brought up in Mumbai. He is a multitalented person who has completed his education, B.SC in Hotel Management & Catering Operations. Earlier his father Mr Bhagiram Tank was the one who managed this business he was the founder of M/s. Unique House Keeping Pvt. Ltd which was established in 1984. After his father's health issues, He decided to start his career in this field in 2008, He became the director of the company, he had 13 years of experience and now he rebranded the company and became the founder of M/s. TIDY MONK FACILITY SERVICES LLP.
And not only has this he also 5 years of experience in the security business. He has proved himself and also inspired many people of his generation at the same time. He has not only managed this business but also he has given it a new structure. Sumeet believes the fact that "The best preparation for tomorrow is doing your best today".
TIDY MONK
Tidy Monk has maintained discipline in the work till date, their main concern is to maintain hygiene at its best also they want themselves to be the perfect example, to provide all types of best manpower for all sectors. They offer the best services such as Housekeeping, Maintenance and Operations, Rodent Control, Plumbing, Horticulture and much more. They are associated with some of the top MNCs, IT & Pharmaceutical companies in Mumbai. Also, They have a highly skilled workforce in their team who are well trained to satisfy all the requirements of the consumer.
One of the best things is that they do what they commit also there is no doubt in their work when it comes to innovation.
THEIR MISSION & VISION
Being the best leading property management service provider its mission is to "Be the primary and independent corporate Integrated Facility Management Services and solutions provider by consistently meeting and exceeding the customer's expectations"
And when it comes their vision it is "To emerge as the most preferred partner for our valuable customers to secure, maintain & manage their valuable assets by offering a range of Customized Solutions through World Class Technology, Quality Driven & Convenient Infrastructure Management Services."After knowing their mission and vision it is appreciable to see how well maintained and how crystal clear their focus is. As it is said that "Customer service shouldn't just be a department, it should be the entire company" well we must say that they stood by this fact.
To know more about the company connect with them:-
Instagram:- https://www.instagram.com/tidymonkllp/?hl=en
Facebook:- https://www.facebook.com/Tidy-Monk-Facility-Services-LLP-108786531675667
Website:- http://tidymonk.in/