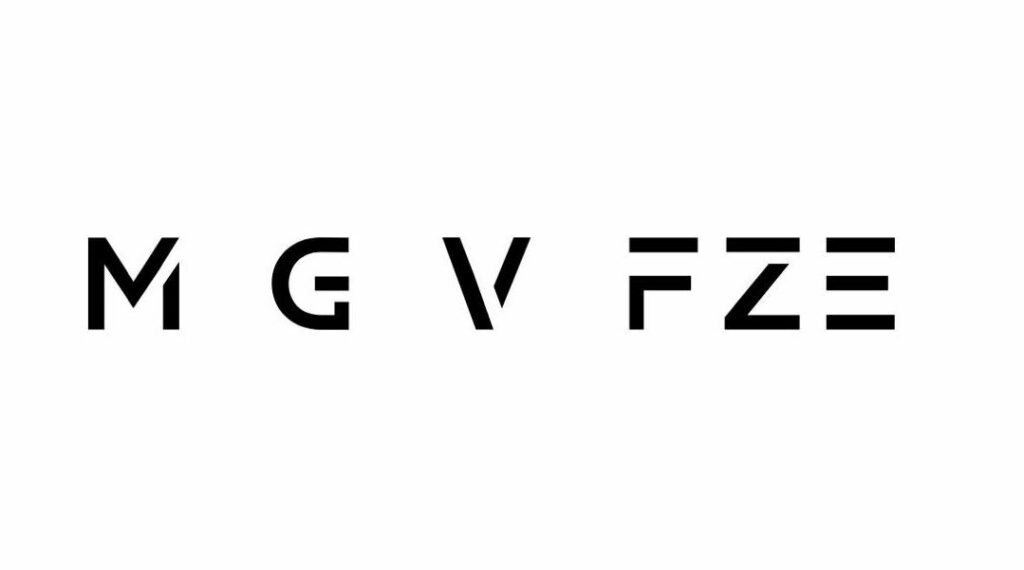 The Gulf region's technological landscape has witnessed an unprecedented transformation with the emergence of MGV Technologies FZE (metam.ae), the premier IT software company that stands at the forefront of innovation. As a dynamic technology partner, MGV Technologies FZE boasts a skilled workforce of 120 professionals within the group, along with an expansive network of over 4000 freelancers. With an unwavering commitment to excellence, MGV Technologies FZEoffers cutting-edge solutions that resonate with businesses in the GCC region, facilitating their growth and success.
Transforming Visions into Tangible Realities
MGV Technologies FZE proficiency in software development is a testament to its impeccable reputation in the IT sector. Having managed a colossal project volume surpassing $900 million, the year 2022 alone saw MGV Technologies FZEachieve a remarkable profit of $3.1 million. However, the company's ascent did not halt there; the subsequent two quarters of 2023 witnessed an astonishing net profit of $11.5 million. This extraordinary success narrative can be attributed to the collective efforts of MGV Technologies FZE 120 developers and the extensive freelancer network that spans the globe.
Navigating the Metaverse with Innovation
MGV Technologies FZE distinctive focus on the metaverse sector sets it apart from conventional IT companies. MGV Technologies FZE aligns itself with companies driven by the desire to materialize their abstract concepts and sketches into breathtaking metaverse experiences. The company's adept team possesses an unparalleled ability to transform ideas into realistic metaverses that captivate and inspire.
Unparalleled Pricing, Security, and Global Outreach
MGV Technologies FZE commitment to excellence is evident not only in its solutions but also in its approach to business. The company prides itself on offering competitive pricing, ensuring timely delivery, and maintaining unwavering vigilance through its cybersecurity department. These pillars have been pivotal in MGV Technologies FZE expansion endeavors. While the company's historical focus has been on U.S.-based clientele, a strategic pivot in 2023 has repositioned MGV Technologies FZEto cater significantly to the burgeoning GCC region. This strategic shift has allowed MGV Technologies FZEto curate an internationally diverse portfolio of clients.
The MGV Technologies FZE Approach: Enhancing Productivity and Collaboration
MGV Technologies FZE operational strategy revolves around meticulous technology stack planning and project management. This approach is geared towards enhancing productivity as a service provider, ensuring that clients receive efficient and effective solutions tailored to their needs.
Fostering a Collaborative Culture with a Global Reach
With a diverse team of over 120 experts, MGV Technologies FZE fosters a culture of collaboration and systematic management. This cohesive approach ensures that all human resources work cohesively towards achieving the collective goal of the organization – delivering exceptional software solutions that elevate businesses.
Serving a Spectrum: From Startups to Industry Giants
MGV Technologies FZE commitment to service extends across the spectrum, catering to startups and Fortune 500 companies alike. The company's dedication to meeting client needs has garnered accolades and recognition, solidifying its position as a leading IT software company in the Gulf region.
Expertise and Mission: The Foundation of Excellence
At the core of MGV Technologies FZE success lies its profound understanding of customer expectations. This empowers the company to streamline service delivery with precision and efficiency. Guided by the motto "Ideate, Innovate, Create," MGV Technologies FZE is dedicated to implementing result-oriented strategies in product design and development, maximizing productivity while optimizing resources.
Forging the Future: Technology Leadership in the Gulf
MGV Technologies FZE envisions itself as a trailblazer in the technology realm. With a focus on effective service delivery architecture, the company is adept at making decisions that seamlessly align with clients' goals. MGV Technologies FZE team of 120 professional's remains committed to providing top-notch software solutions across various industries and business scales.
Empowering Businesses with Customized Solutions
MGV Technologies FZE success story is built upon a foundation of delivering tailor-made solutions to businesses across diverse industries. From finance to healthcare, from e-commerce to entertainment, MGV Technologies FZE expertise transcends boundaries. The company's adeptness at understanding the intricacies of different sectors allows them to develop software solutions that address specific challenges and opportunities, driving businesses toward greater efficiency and profitability.
Unveiling the Metaverse Revolution
With an eye firmly fixed on the future, MGV Technologies FZE has embraced the metaverse revolution with open arms. As virtual and augmented reality reshape how we interact with digital content, MGV Technologies FZE team of visionary developers is at the forefront of creating immersive metaverse experiences. From interactive virtual showrooms for real estate to virtual training simulations for industries, MGV Technologies FZE metaverse solutions are forging new paths for businesses to engage with customers and enhance employee training.
Collaborative Innovation: MGV Technologies FZE Client-Centric Approach
MGV Technologies FZE commitment to collaboration extends beyond its internal team to its clients. The company prides itself on a client-centric approach that involves clients at every stage of development. MGV Technologies FZE views clients not just as customers but as partners in innovation. This collaborative spirit ensures that the end product aligns perfectly with the client's vision, resulting in software solutions that exceed expectations.
Diving into the Code: MGV Technologies FZE Tech-Savvy Team
Behind every great software solution is a team of skilled developers who bring lines of code to life. MGV Technologies FZE team of 120 professionals consists of individuals who are not just passionate about coding, but are also avid problem solvers. Their diverse skill sets and innovative thinking enable them to devise creative solutions to complex challenges, ensuring that every project undertaken by MGV Technologies FZE is a resounding success.
Quality Assurance: The Cornerstone of MGV Technologies FZE Excellence
MGV Technologies FZE commitment to excellence extends to the quality of their software products. Before any solution is presented to a client, it undergoes rigorous testing and quality assurance procedures. MGV Technologies FZE QA experts meticulously analyze the software, ensuring that it meets the highest standards of performance, security, and user experience. This dedication to quality has earned MGV Technologies FZE the trust and loyalty of clients who rely on their solutions for critical business operations.
MGV Technologies FZE Global Footprint and Future Aspirations
While MGV Technologies FZE roots are firmly planted in the Gulf region, its impact is felt on a global scale. The company's collaboration with a network of over 4000 freelancers spanning the world highlights their commitment to diversity and innovation. Looking ahead, MGV Technologies FZE envisions itself as a catalyst for technology-driven transformations across industries. With a focus on continual learning, staying abreast of emerging technologies, and a dedication to pushing boundaries, MGV Technologies FZE is poised to lead the way into the future of IT innovation.