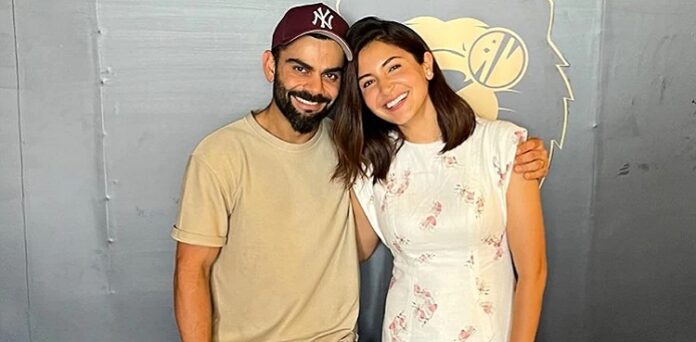 Exciting news may be on the horizon for the beloved celebrity couple, actor Anushka Sharma and cricketer Virat Kohli, as sources suggest that they could be expecting their second child. While the news has not been officially confirmed, insider information hints that Sharma may already be in her second trimester.
According to a source close to the couple, "Anushka is expecting her second baby. Like the last time, they will formally share the news with the world at a later stage." The couple is already parents to their adorable daughter, Vamika, who was born in January 2021. In recent times, Anushka Sharma has been notably absent from public events and has avoided the paparazzi in Mumbai, leading to speculation about her pregnancy.
The source further explained, "This isn't a coincidence. She is staying away from the public eye to avoid speculation." Sharma has also refrained from traveling with Virat Kohli or attending his cricket matches, behavior that diverges from her usual public presence.
Another source disclosed that the couple was recently spotted at a maternity clinic in Mumbai. "They requested the paparazzi to not publish their pictures, with a promise to make an announcement soon." It appears that the couple is keen on maintaining their privacy regarding this matter, consistent with their previous approach to shielding their daughter from the public eye.
From the moment of Vamika's birth, Anushka Sharma and Virat Kohli have been resolute about not revealing their daughter's face in public or sharing her images on social media. Kohli had previously stated, "We have decided to not expose our child to social media before she understands and makes her own choice."
While embracing motherhood, Anushka Sharma has been juggling her professional commitments. She recently wrapped up filming for her upcoming project, "Chakda Xpress," where she portrays former Indian cricketer Jhulan Goswami in the film.
Speaking about her journey as a mother and her ability to balance work and family life, Sharma shared, "Motherhood has internally made me a far more self-assured individual – I feel I'm way more confident as a person. It's a very real thing, caring for another human – and putting the child first in everything. I want to mention this – that it's so important to have this connect with your child. I'm so hands-on and I do everything for her, and I enjoy doing it, so the bond is very special. I feel that she's turning into a secure individual, and I'm happy about that," in an interview with Grazia India.
As fans eagerly await an official confirmation from the couple, the possibility of another addition to the Kohli-Sharma family adds to the excitement surrounding this beloved celebrity duo.
Sources By Agencies