Look around today's world, and you'll see that daily life is more dependent on technology than ever before. With so much good coming from technology, it can be hard to believe that potential threats lurk behind every device and platform. Yet, despite society's rosy perception of modern advances, cybersecurity threats presented by modern tech are a real danger. A steady rise in cybercrime highlights the flaws in devices and services we've come to depend on. This concern forces us to ask what cybersecurity is, why it's essential, and what to learn about it.
Eagle solutions, a renowned and specialized Cybersecurity company, who with their acute specialization and inclusive approach, ensures stable and reliable security of their customers. With Eagle Solutions' trusted expertise, their customers harness the power of analytics and other emerging technologies to detect, triage, investigate and respond to advanced cyber threats before they impact your business. Mainly, Eagle Solutions secure the payment gateways of major and esteemed MNCs. Payment gateways built by Eagle Solutions make use of SSL (Secure Sockets Layer) to protect sensitive customer information. This standard security protocol establishes an encrypted channel to allow for the safe transfer of private data over public channels, such as between a web server and a browser.
Pradip VK, Cofounder of Eagle Solutions, is a visionary leader and a passionate entrepreneur. Pradip is one such cheerful personality from Chennai, Tamil Nadu, who think divergently and is breaking ground in creative stuff. Pradip is a collage dropout, who always comprehended the significance of cybersecurity and concern about the menace of advanced cyberattacks. Being a 24 years old, Pradip completed his BBM recently.
Prem Kumar G, another Cofounder of Eagle Solutions, is a few of those captivating entrepreneurs who have a clear vision and profound understanding of basic security loopholes and bugs. Being a dropout from prestigious SRM University, exhibits distinct understanding of digital world, bringing huge fortunes to the company. Being a good friend with Pradip, Prem is also from Chennai, Tamil Nadu.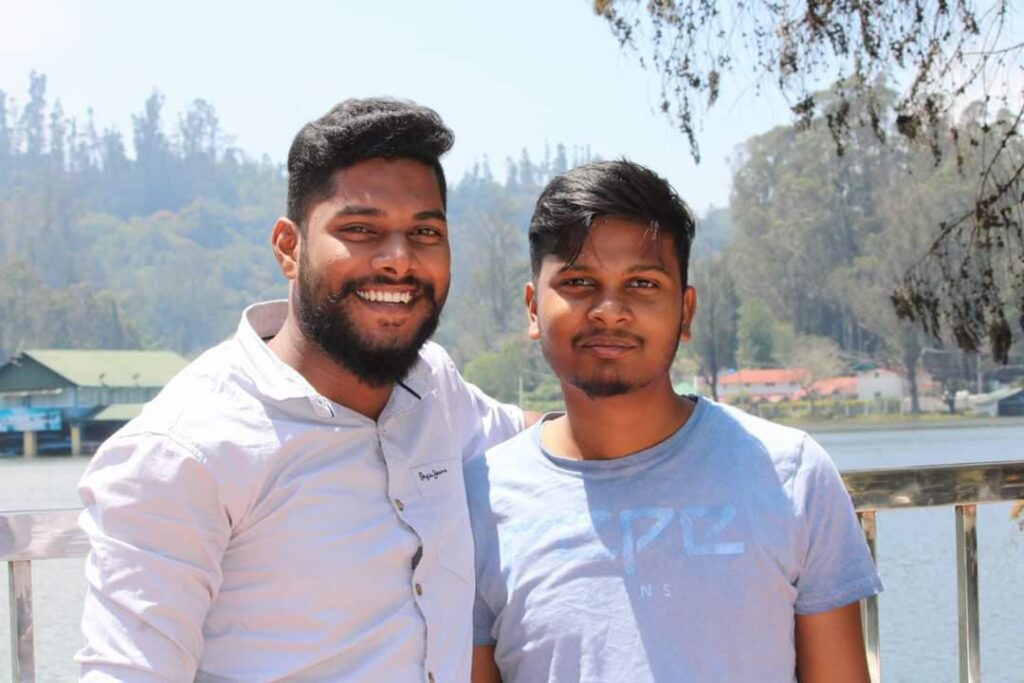 Eagle Solutions combines the most advanced technology with rigorous processes and expertise to provide resilience against the most sophisticated attacks. Eagle Solutions provides a machine-driven protection that does not require human intervention during day-to-day operations. When an attack has been identified, however, Eagle Solutions analyze the attack scenarios and approve responsive actions. Emphasizing on data-centric solutions, Eagle Solution enables their customers to do payments securely.
Currently, Eagle Solutions is working with 15 to 18 MNCs and aims to expand further. Commercializing the turnover of 20 crores, Eagle Solutions is strengthening globally.ng Cybersecurity company, who with their acute specialization and inclusive approach, ensures stable and reliable security of their customers. Primarily, Eagle Solutions secure the payment gateways of major and prestigious MNC companies. Payment gateways built by Eagle Solutions make use of SSL (Secure Sockets Layer) to protect sensitive customer information. This standard security protocol establishes an encrypted channel to allow for the safe transfer of private data over public channels, such as between a web server
Instagram :
https://instagram.com/p.r.a.d.i_l.v.k_?igshid=YmMyMTA2M2Y=