Every decade has its own craze and defining moment and it is apparent that cryptocurrency could be the one for the 2020s. Over the past few years, cryptocurrency trading and hype have reached an all-time high. One of the forerunners in this niche is Bitcoin, a currency that has a market capitalisation of $431.5 billion. Various other currencies, such as Cardano, Ethereum etc. have also managed to make their presence felt in this intensely competitive sphere. Coupled with the social media hype and participation by notable individuals (Elon Musk, for example), cryptocurrency trading has become an international pastime for enterprising youngsters across the globe.
However, not everyone who wants to trade cryptocurrency can actually do so properly. The field has a steep learning curve and only seasoned professionals have the resources and time to yield concrete profit margins. Traders frequently turn to communities on Facebook, Twitter, Reddit, and Discord to discuss trends, seek advice and interact with each other. The subreddits for cryptocurrency and BitCoin have 5.1 and 4.4 million members respectively. Taking cognizance of the trends in crypto trading, many trading platforms have come up with an ingenious system called "copy trading" or "social trading".
What Exactly is Copy Trading?
A normal cryptocurrency exchange functions like a stock exchange. Investors invest in certain currencies depending on financial news, inside information, word of mouth etc. The success of the investments depends on how well the underlying currencies are chosen. As a result, there is always a large margin of error — especially for inexperienced and beginner investors. Copy trading is a platform that provides an ingenious, yet obvious solution to this issue.
Copy trading allows investors to "copy" the trades made by experienced investors. It is an automated system which identifies successful traders and then mimics their actions — whether "buy", "sell", or "hold". This is a very simple platform that allows beginners to participate in the burgeoning market without having to risk a lot of money. They can simply piggyback off the decisions and judgement of more experienced and expert traders who have a better insight into prevailing market trends.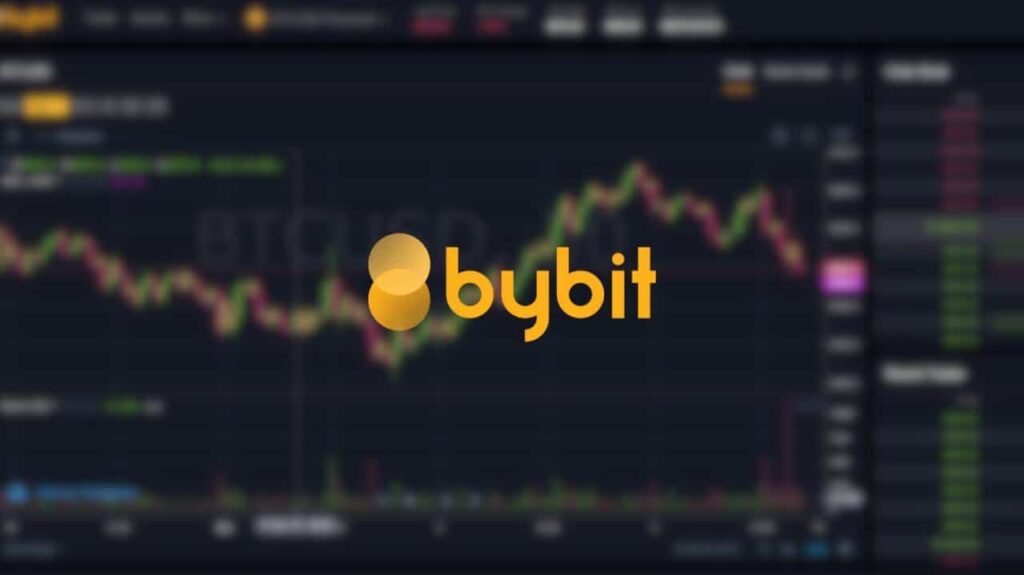 My Favourite Crypto Copy Trading Platforms
Bybit- Always the first choice for overall Performance: Its really easy to use without any doubt. With Bybit, you can easily find traders to copy, automatically open and close the same trades they execute, and watch your crypto balance grow — all on one single, easy-to-use platform.
"Principal traders can allow others to copy their strategies and trades via the Bybit platform to profit from their work. In return, they receive 10 percent of the profits earned by each follower. Unlike many crypto trading platforms, Bybit brings experienced principal traders and new traders together to create a win-win crypto trading experience for everyone.
Currently, Bybit supports up to 15 different trading pairs, including BIT/USDT, ETH/USDT, XRP/USDT, and several other highly liquid pairs. This means volume and trade execution is rarely a problem, which isn't always the case with other platforms not found on this list of the best crypto copy trading platforms.
After selecting a principal trader to copy, you simply set the parameters (such as your preferred leverage) for your copy orders. Then, all new copy trades will automatically be initiated via a market order, according to those parameters, immediately after being placed by your chosen principal trader."
eToro- The 2nd Favourite in Copy Trading: eToro is a market-leading social trading network, allowing traders to copy the trades of experienced investors, or receive exclusive perks for sharing their own trading strategies.
"The platform currently supports over 16 cryptocurrencies. Whether you want to trade Bitcoin, Apple stock or gold, eToro lets you easily connect with the world's largest social trading community and discover a diverse range of traders and strategies to copy.
You can see the likes and comments from fellow copy traders to understand if its your ideal choice. Another good part is, you can always decide your risk level at eToro."
The reasons I placed it as my 2nd preference are because: A) All traders are not really up to the minimum quality standard B) Inactivity fees etc.
CopyMe- The 3rd Choice: If diversification is your primary goal, then CopyMe is something you can refer to. This platform allows you to allocate a percentage of your fund to multiple traders and diversify your risk. The high fees and less details on security are the reasons I will keep it as my 3rd preference.
So Choose Wisely And Happy Investing!!!
Note for our readers: This article is written by Abhyudoy Das, a very well known name in the Indian Blockchain industry who has brought reforms in the crypto industry over the last 6 years and has achieved various milestones for multiple start-up