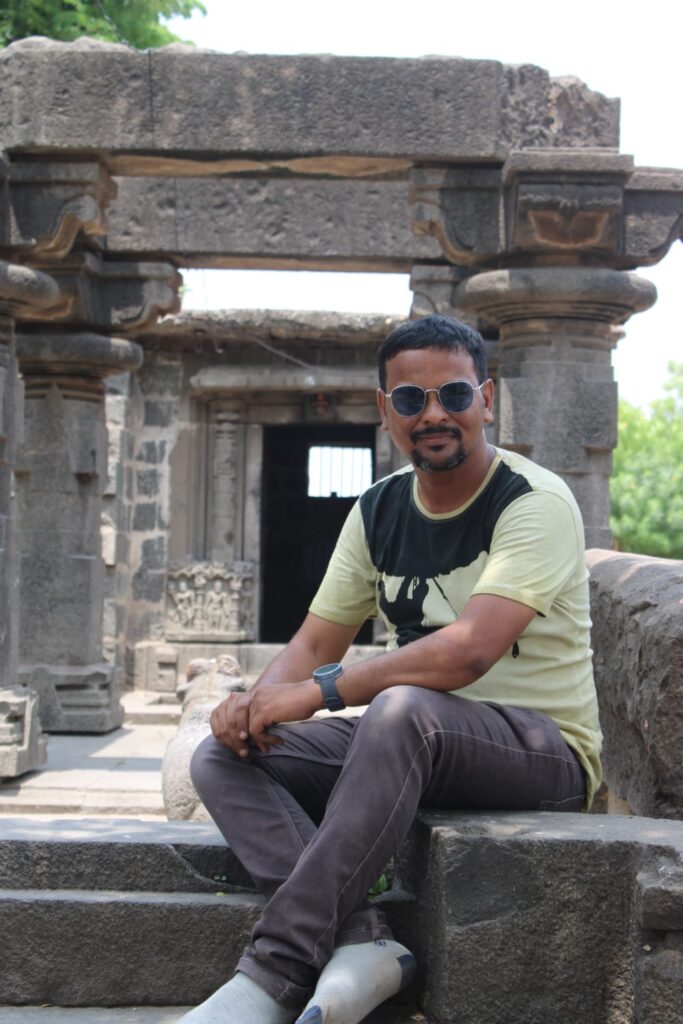 Dinesh Soni, a name that resonates with the passion for heritage and mythology, is a writer and influencer who has made a mark in the digital world. He has been awarded with many awards like the Lokmat Digital Influencer Award, Paul Harris Fellow recognition by Rotary International, Appreciation award by Academia Sinica, Taiwan; and his accomplishments speak volumes about his dedication to his work.
Dinesh's Instagram page (@Indian.Temples) with over 100k followers showcases his passion for heritage. He shares posts about monuments, temples, and other historical places, along with interesting facts about them. His posts are not only informative but also visually appealing, making them a treat for the eyes. The Instagram page is part of "Indian.Temples Research & Media Services", the company he formed as an ecosystem for bias free research and propaganda free information being shared via multiple media channels. The company has a presence in youtube, podcasting and print media along with the Instagram channel.
Apart from his social media presence, Dinesh is also a prolific writer, with 16 books to his credit. His books cover various topics related to Psychology, Indian heritage and mythology, including 'Psychometric Testing : All you want to know' and 'हनुमान चालिसा : अर्थ व अन्वयार्थ'. His writing is not limited to books, but he also contributes articles to digital magazines, podcasts, and YouTube channels.
Dinesh's efforts have been recognized and appreciated both in India and abroad, and he has won multiple awards for his work. His achievements include being a recipient of the Lokmat Digital Influencer Award, receiving appreciation award from Academia Sinica, Taiwan and being honoured at various international forums for his contribution to promoting Indian culture.
Dinesh is currently working on 'Project Nrityarchana', a video documentary on the dance sculptures in the temples of Telangana. The project is a joint activity with Department of Language and Culture, Government of Telangana and MUVVA Nritya Raaga Nigamam.
Dinesh's vision is to share authentic and propaganda-free information about heritage and create an ecosystem where the corporate world can learn from mythological stories and grow themselves. He aims to create awareness about the rich cultural heritage of India and inspire people to take pride in it.
Dinesh's dedication to heritage and mythology is evident in his work, and his influence extends far beyond the digital world. He has been covered by multiple magazines and newspapers, with his work being appreciated by people from all walks of life.
In a world where we are rapidly losing touch with our culture and roots, Dinesh's efforts are commendable. His passion for heritage and mythology is infectious, and his work is a reminder that our history is a treasure trove of knowledge and inspiration.
Through his books, social media presence, and other mediums, Dinesh has made a significant contribution to the preservation and promotion of Indian culture. He has inspired a generation of young people to take an interest in their heritage and be proud of it.