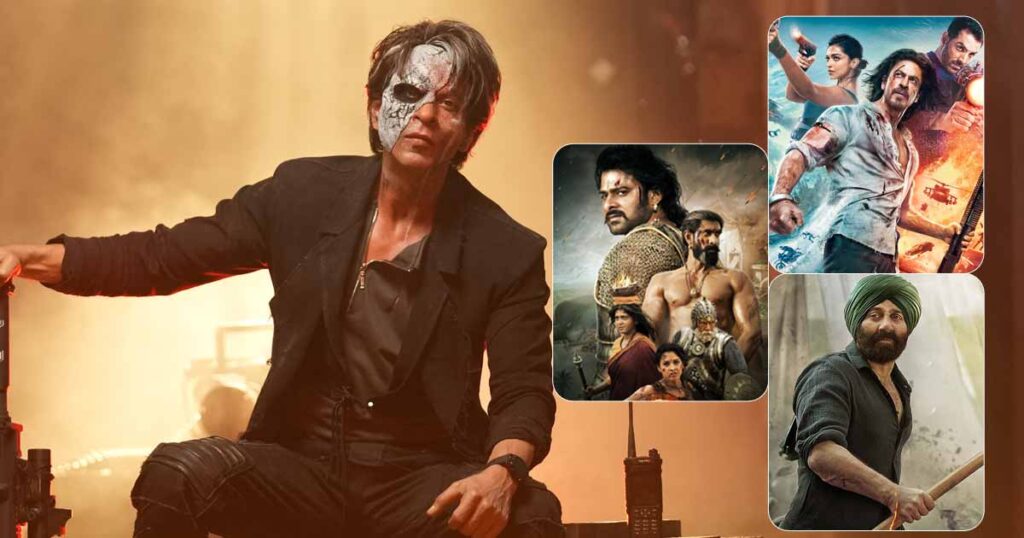 Shah Rukh Khan's latest film "Jawan" is proving to be an unstoppable force at the box office, with the movie witnessing a significant jump in collections on its 17th day, inching closer to the ₹550 crore milestone. Directed by Atlee and featuring Nayanthara and Vijay Sethupathi alongside Shah Rukh Khan, the film has captured the hearts of audiences in India and around the globe.
On its 17th day of release, "Jawan" reportedly minted a remarkable ₹13 crore across all languages in India, according to early estimates. The film's box office journey has been nothing short of spectacular, with week one collections standing at ₹389.88 crore (comprising ₹347.98 crore from the Hindi version, ₹23.86 crore from the Tamil version, and ₹18.04 crore from the Telugu version). In the second week, the film continued its stellar performance with a collection of ₹136.1 crore (₹125.46 crore from Hindi, ₹4.17 crore from Tamil, and ₹6.47 crore from Telugu).
The third Friday saw "Jawan" add ₹7.6 crore to its already impressive tally (₹7.1 crore from Hindi, ₹15 lakh from Tamil, and ₹35 lakh from Telugu). As of now, the film's total earnings stand at a staggering ₹546.58 crore, making it the fourth highest-grossing Hindi film ever. Moreover, "Jawan" has achieved a remarkable global gross of ₹953.97 crore, solidifying its position as a monumental success.
About "Jawan"
"Jawan," an action thriller directed by Atlee, boasts an ensemble cast featuring Shah Rukh Khan, Nayanthara, Vijay Sethupathi, Priyamani, Sanya Malhotra, Ridhi Dogra, Lehar Khan, Girija Oak, and Sanjeeta Bhattacharya. The film also saw special cameo appearances by Sanjay Dutt and Deepika Padukone, who have worked with Shah Rukh Khan in previous projects.
During a recent Ask Me Anything session, Shah Rukh Khan expressed his joy at working with Deepika Padukone once again, stating that it's always a pleasure and happiness to collaborate with her.
Shah Rukh on "Jawan"
Speaking about the film at a press conference in Mumbai, Shah Rukh Khan shared his sentiments, saying, "It's a celebration. We rarely get a chance to live with a film for years. The making of 'Jawan' has been going on for four years due to Covid and time constraints. There were a lot of people involved in this film, especially people from the South who came and settled in Mumbai and have been living in Mumbai for the last four years and working day and night for this film, which is the hardest work ever."
"Jawan" continues to captivate audiences with its thrilling storyline and stellar performances, setting new milestones in the world of Indian cinema.
Sources By Agencies