SK's The Lines & Curves Indian Art Factory recently organized an international art and sculpture exhibition and sale in Chennai, India from 10th to 12th February 2023. The event featured over 35 artists and 125 artworks, including paintings and sculptures, for display and sale. The inaugural ceremony and award function took place on 10th February 2023 at 4:30 pm at SK's The Lines & Curves Art Gallery in Kolathur, Chennai.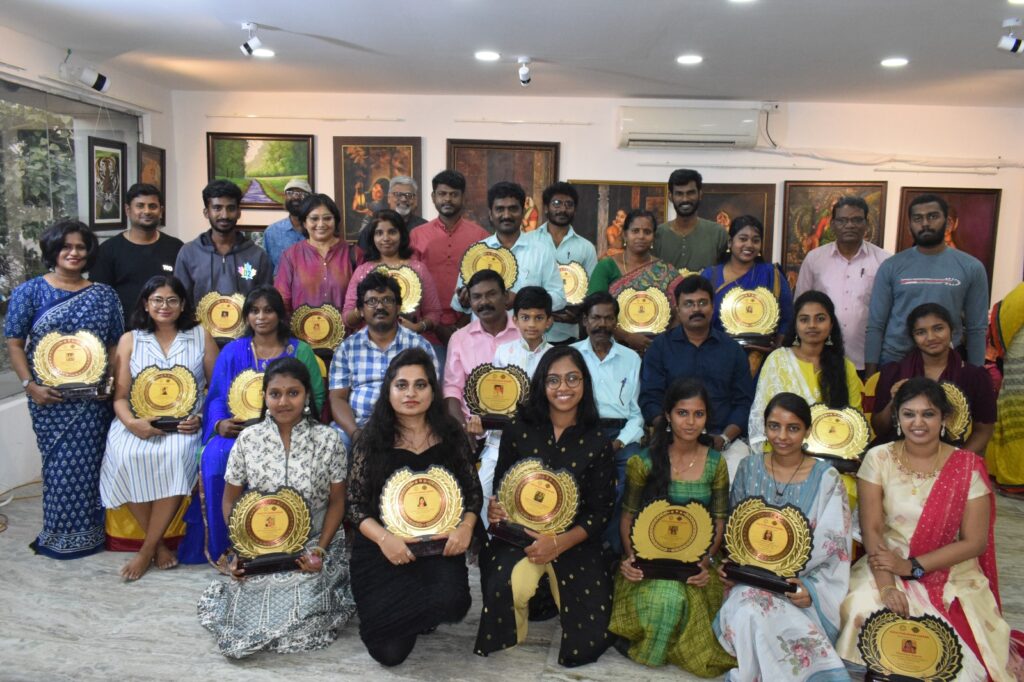 The exhibition was graced by the presence of honorable guests, Mr. S.K. Mahendran Ex, M.L.A, Communist Party of India (Marxist), Mr. Gokulam Vijay, an eminent artist and assistant professor at Sasi & Architect & Design College, and Guru Ms. Siva Jothi, a classical dancer, academy of dance, and founder of Nrithyoddaya. The event was hosted by Mrs Maheswari Mookiah.
The event was organized by Artist Selvakannan Rathinam, the founder of SK's The Lines & Curves – Indian Art Factory, and the director of SK's Finserve & Solutions. The participating artists came from different parts of India, including Chennai, Kanchipuram, Gudiyatham, Krishnagiri, Madurai, Salem, and Cuddalore.
The artworks displayed at the exhibition showcased the diverse talents and creative expressions of the artists. The exhibition featured a wide range of mediums, including acrylic, pencil, colour pencil, oil pastel, charcoal, graphite, and poster colour.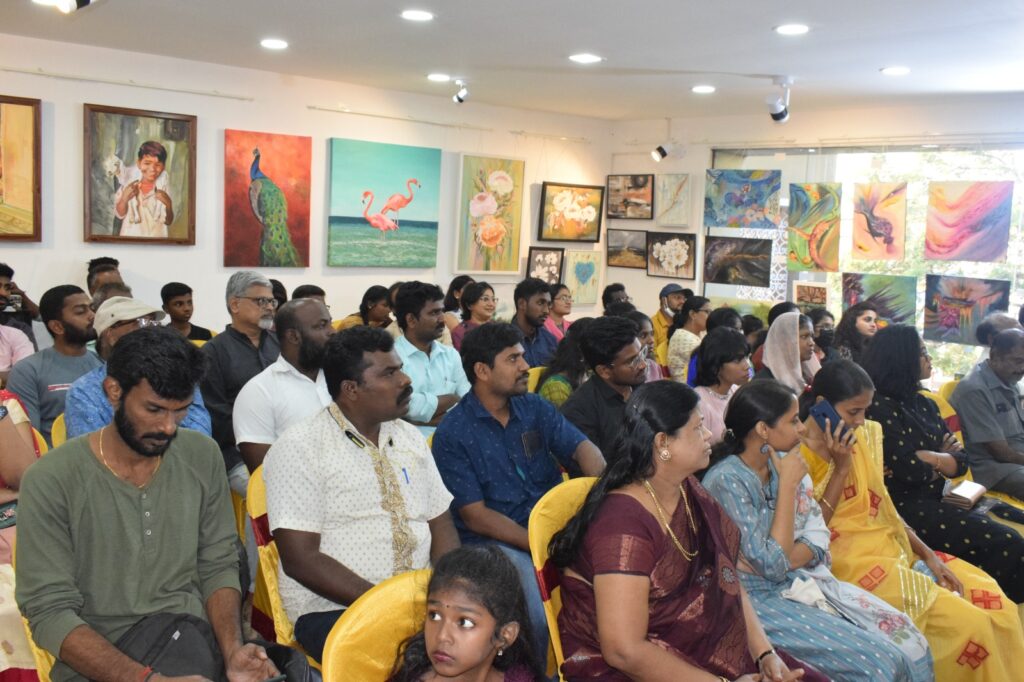 Participating Artists S Manoharan from Chennai, M Ruban from Chennai, Charanya Rajesh from Chennai, R Chandrasekar from Chennai, Lincy Josey from Chennai, N Gunasekaran from Chennai, K Ravi from Chennai, Arfas M Jonathan Goforth from Chennai, Sheetal Jain from Gudiyatham, Suresh Kumar from Chennai, Sankar B from Kanchipuram, Benita Rebecca from Chennai, R Kaaviya from Chennai, Sharvitha S From Chennai, Maheswari Mookiah from Chennai, S Priyadharshini from Chennai, Boopathy G from Chennai, Shenbagam Saravanan from Chennai, Swathika A from Krishnagiri, Sriharshini Vaiyapuri from Chennai, R Zoya Parveen from Chennai, Raja Jothi from Madurai, G Guruselvam from Chennai, Prasanna Bommareddy from Chennai, S Gopi from Tittagudi, R Sinduja from Salem, K Rani from Cuddalore, R J Anushruti from Kanyakumari, Dinesh Kumar from Madurai, K Yuvaraj from Chennai, Ipseeta Panda from Chennai, Star Ebishan from Kanyakumari, Selvakannan Rathinam from Chennai.
The event was a massive hit and was appreciated by a large audience. The event was celebrated like a festival by the public. We never saw such a response to any Art Exhibition. Surprising factor is this is the First Art Organized by Mr.Selvakannan Rathinam. The art enthusiasts and collectors who attended the exhibition were impressed by the quality and diversity of the artworks on display. The exhibition provided a platform for the participating artists to showcase their talent, interact with art enthusiasts and collectors, and gain exposure in the art world.
The international art and sculpture exhibition and sale organized by SK's The Lines & Curves Indian Art Factory was a great success and an excellent platform for artists to showcase their work. The event demonstrated the importance of promoting and supporting the arts, providing opportunities for artists to showcase their talents, and celebrating their creative expressions. The exhibition was a testament to the richness and diversity of the Indian art scene and the immense potential of Indian artists.
Their next event has been announced & will be happening on 12, 13, 14 May 2023 at the same gallery SK's THE LINES & CURVES – ART GALLERY, Kolathur, Chennai.