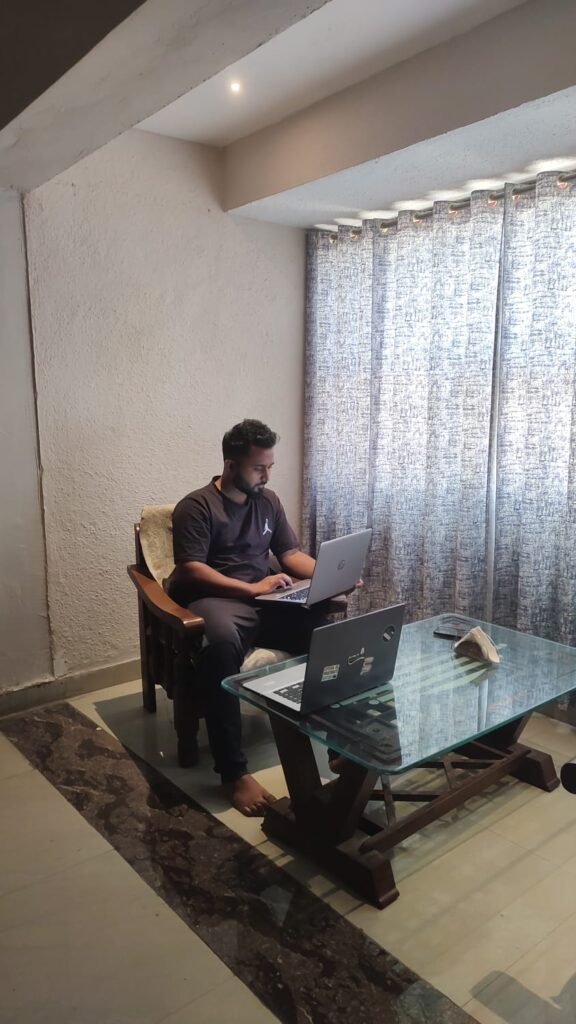 Mukul Sharma is a young entrepreneur from the small town of Muzaffarpur in Bihar. At just 23 years old, he has achieved a lot in the digital space. He started his journey as a freelancer at the age of 19 and worked with businesses from all over the world, helping them to stand out from the crowd and generate more revenue from their business. He also worked with television artists, influencers, YouTubers, and other digital content creators.
Mukul has a strong vision of helping businesses to stand out from the crowd. He firmly believes that to be successful in the digital world, you need to keep learning new strategies and apply them to the real game. With this vision in mind, he founded TechnoDigitalSolution in 2020. The company deals with businesses that are struggling in the digital field to grow their businesses. Currently, they are working with some of the top companies around the world and provide their services worldwide.
TechnoDigitalSolution has a clear mission to provide high-quality services to its valued clients. The team goes above and beyond to cater to each project's specific needs through open communication and exceptional service. They believe that by doing so, their clients will find exactly what they are looking for. This level of commitment has helped TechnoDigitalSolution establish a strong reputation in the digital space.
Mukul's journey in the digital space has been nothing short of inspiring. He had a dream and turned it into reality through hard work, dedication, and a thirst for knowledge. His success story is a testament to the fact that age, location, and background are no barriers to success.
Mukul's journey began when he discovered his passion for digital marketing at a young age. He started learning about it through online courses and tutorials. He soon realized that he could make a career out of it and decided to take the plunge. He started as a freelancer, offering his services to businesses looking to expand their digital presence. It wasn't easy at first, but he persisted, and soon his hard work paid off.
Mukul's reputation as a skilled digital marketer grew, and he started to attract clients from all over the world. He worked with businesses of all sizes, from startups to established companies. He helped them create and implement digital marketing strategies that helped them stand out from the crowd and generate more revenue. His clients were impressed with his work, and they often recommended him to others.
As Mukul's client base grew, he realized that he could do more. He founded TechnoDigitalSolution with the goal of providing high-quality digital marketing services to businesses worldwide. The company's focus on quality and exceptional service has helped them build a loyal client base. They have helped businesses in various industries, to achieve their digital marketing goals.
Mukul's success story is a reminder that with hard work, dedication, and a passion for what you do, you can achieve anything. He is an inspiration to young entrepreneurs and digital marketers who want to make a mark in the digital space. His journey is a reminder that success is not easy, but it is achievable if you are willing to put in the work.