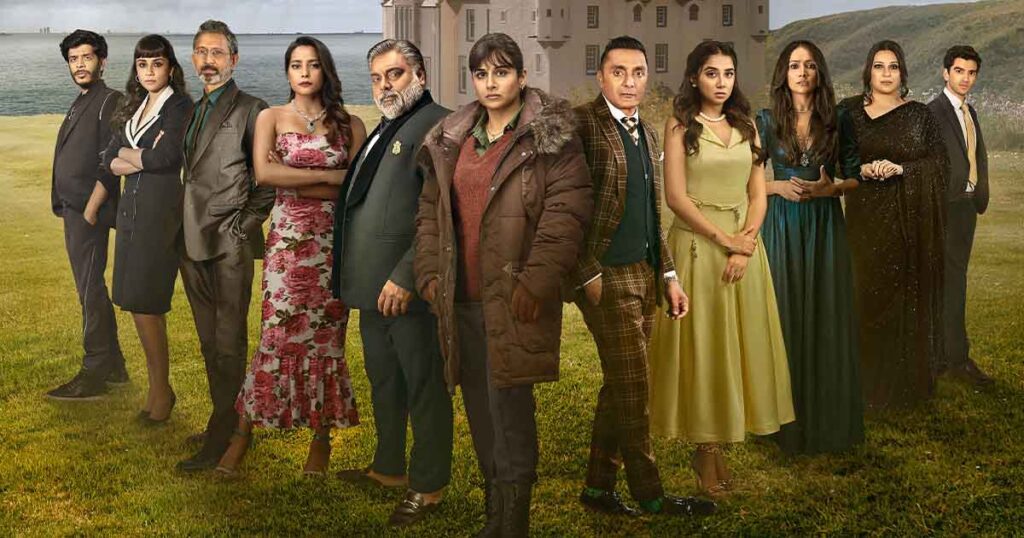 Introduction: Neeyat, directed by Anu Menon, is a murder mystery film that features Vidya Balan in the lead role. Despite its promising premise, the movie fails to deliver a compelling narrative and falls short in terms of performances and execution. With a convoluted plot and an abundance of subplots, Neeyat struggles to engage its audience throughout its runtime.
Plot Summary: The story revolves around a wealthy Indian billionaire named AK (Ram Kapoor) and his close circle of friends and family who gather at a Scottish castle to celebrate his birthday. However, things take a dark turn when AK falls off a cliff and dies. CBI officer Mira Rao (Vidya Balan) arrives on the scene to investigate the murder, and every character becomes a suspect. The film explores the backstories of each character, unraveling their motives and secrets.
The Good: Neeyat manages to keep the audience invested, thanks to its runtime of 132 minutes. The desire to uncover the truth behind the murder keeps the viewers engaged. The film's big reveal, though it comes late, is the strongest aspect, offering a surprise that is unexpected. Cinematographer Andreas Neo deserves recognition for capturing the beautiful setting of the castle and the aerial views effectively.
The Bad: One of the major flaws of Neeyat lies in its overly complicated and disjointed storytelling. The script, co-written by Anu Menon, Girvani Dhyani, Advaita Kala, and Priya Venkataraman, suffers from having too many characters and subplots, leading to a lack of focus. The first half of the film feels slow and uneventful, with mediocre performances overshadowing any attempt at creating intrigue. Even Vidya Balan, who has delivered exceptional performances in the past, struggles to make her character, Mira Rao, fully fleshed out.
Conclusion: In the end, Neeyat falls short of its potential as a gripping murder mystery. The film's convoluted plot, coupled with underwhelming performances, fails to create the desired impact. Despite some redeeming qualities, such as the surprise reveal and visually pleasing cinematography, these aspects are not enough to salvage the overall viewing experience. Neeyat can be described as a missed opportunity that leaves viewers wanting more from a talented cast and a promising premise.
Sources By Agencies