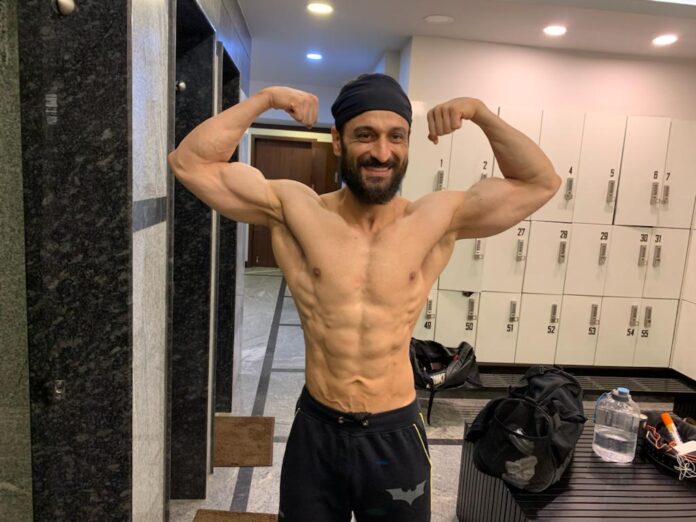 Varun Khanna aka Shredded Varun, the fitness trainer is a role model you needed to achieve shredded yet strong physique – Shredded Varun is 365 days less than 10% bodyfat and more than 50% muscle mass that too naturally just by planning clean consistent healthy diet and workout
Shredded Varun Khanna stepped inside a gym first time in 2003. With more than 20 years of workout experience, Varun Khanna aka Shredded Varun has been able to transform many lives naturally
Shredded Varun Khanna completed his schooling from Kanpur, later passed out his engineering in Electrical&Electronics back in 2008 from Tamil Nadu and started working in the Software Industry in Bangalore. With around 15 years of experience in Software Product Development Industry, he transformed himself from an Engineer to a technology Leader and has been associated with Multinational Companies from silicon valley like 24/7.AI, Bank of New York Mellon, Rakuten(Japanese MNC), Computer Associates and Indian Gaming giant PlayGames24x7(RummyCircle). I have worked in all sizes of setups from small size startups to billion dollar MNCs. I worked closely with the Industry Leaders and CXOs to build high performing successful Engineering Teams. He has been able to juggle his career between Fitness and Technology industry and has excelled in both.
Shredded Varun Khanna has conducted many live online sessions, seminars and has been an ambassador for natural bodybuilding. His passion towards achieving outstanding aesthetics and building strength at the same time sets him apart from the rest of the fitness experts. He adds – "It is not only enough to look good aesthetically but it is also equally important to be strong so that one can have a long healthy life with strong joints, high bone density and dense muscles fibres."
Shredded Varun Khanna says – "my heart lies in the gym and my mind lies in coding, My motto is to promote healthy lifestyle by changing the mindset and the way people look at food, nutrition and exercise. Shredded Varun Khanna also adds – a good physique cannot be bought by money. You will have to make an effort yourself. Of course, an expert can guide you but eventually you will have to make an honest attempt yourself and be true to your diet. By becoming Strong and aesthetically pleasing, one can get a booster in confidence in personal life as well as remain healthy"
Shredded Varun Khanna is not here to compete or prepare competitive bodybuilders but he is here to build a healthy sustainable lifestyle by incorporating strength training which includes compound movements as well as bodybuilding workouts using machines n free weights
Knowledge is Power and Shredded Varun Khanna has immense knowledge on exercise techniques, forms and nutrition. Subscribe to the youtube channel of Shredded Varun Khanna where you can learn the science behind every exercise on which particular muscle group it is targeting. In his channel, you can get in depth intricate details in which he explains how to isolate each muscle group to attain hypertrophy and get 100% return of effort(or roi) from every rep.
His philosophy, both Exercise and Nutrition are tightly coupled and one cannot achieve their goal by ignoring either of them. It may sound difficult but with the assistance of an expert like Shredded Varun Khanna, you can sail through this journey easily
Shredded Varun Khanna training plan emphasizes on the following:
1. How to grip the machine or weights
2. How to place your body to build mind muscle connection
3. What slow or fast a rep should be performed(focus on tempo)
4. How to incorporate different rep ranges
5. How to build strength
6. How to workout to achieve complete hypertrophy
7. How to take a muscle through complete range of motion
8. How not to get injured
9. How to properly warm up
10. How to plan diet to reduce fat without cardio
11. How to balance macros to increase muscle mass without adding fat
12. What supplements to use
13. How to keep your joints healthy and remain injury free
14. How to deal with injuries if it happens
15. How to plan your cardio if need be
Sign up for my online training in which I will give you 1:1 attention and teach on how execute every exercise with correct form n technique along with diet plan on how to become shredded naturally
Instagram : https://www.instagram.com/shreddedvarun/
Youtube Channel : https://shreddedvarun.page.link/youtubechannel
Linkedin : https://www.linkedin.com/in/varunkhanna84/
Website : https://shreddedvarun.exlyapp.com
Email : shrededvarun@gmail.com