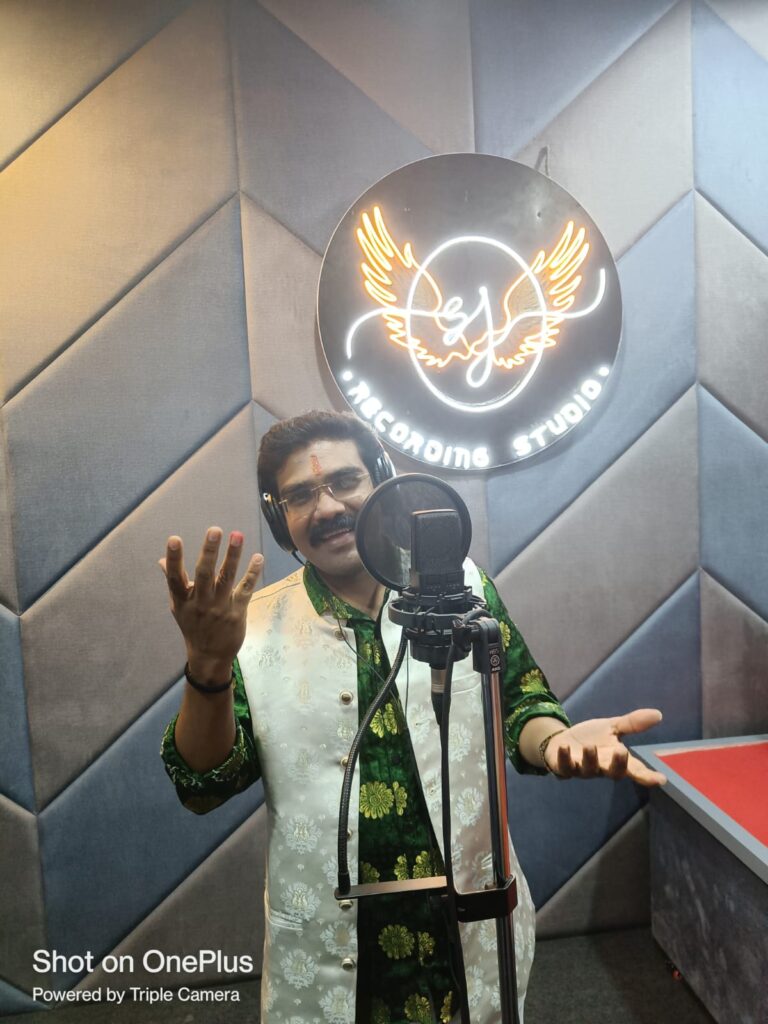 The world of music is often illuminated by those who transcend their circumstances to craft symphonies that touch the soul. Umesh Gawali, a name that resonates through the harmonious corridors of India's music industry, exemplifies this journey from humble origins to becoming a celebrated music producer, composer, arranger, and singer. Also known as Shashikant (Umesh) Vinayak Gawali, his story is a testament to the power of passion, perseverance, and boundless creativity.
Umesh Gawali's life began in the embrace of modesty on October 9, 1984. Born into a family of three brothers and a devoted mother, their small abode within a thatched hut was a nurturing environment that laid the foundation for his future success. It was within these humble walls that Umesh's fascination with music was ignited, courtesy of his father's engagement as a clarinet player in a local band. The musical notes that filled their home became the backdrop for young Umesh's dreams.
The initial notes of his musical journey were struck on the organ, an instrument that allowed him to explore the landscapes of melody and harmony. As the days unfolded, his mastery expanded to include the clarinet, a reflection of his father's legacy and a testament to his own dedication. Under the mentorship of his father, Umesh's skills grew, setting the stage for a journey that would see him become a musical luminary.
Umesh Gawali's collaborations with larger bands and orchestras marked his emergence as an exceptional organist. His music became a canvas for the myriad genres that shape India's rich musical tapestry. From the emotive melodies of Hindi and Marathi tunes to the energetic rhythms of Marwadi, Gujarati, Qawwali, and Sufi compositions, Umesh's versatility showcased his deep understanding of music's diverse forms. Audiences were captivated by his ability to seamlessly transition between genres, earning him admiration and acclaim.
An entrepreneur at heart, Umesh's ambitions led him to establish "Logic Studio," a creative sanctuary that embodied his commitment to crafting quality music. Within its walls, he ventured into singing, further enriching his repertoire. The year 2017 became a landmark as his composition soared to fame, elevating him to the echelons of respected music composers and singers. Hits like "Ghungroo Paizanaach Paayat Vaajla" became anthems that resonated across the nation, firmly establishing his place in the industry.
Even the challenges posed by the COVID-19 pandemic failed to dim Umesh Gawali's musical brilliance. His composition during this trying time struck a chord with audiences, elevating him to the status of a chief guest at major events. His versatility was on full display in his appearance on the reality show "Chala Hawa Yeu Dya," captivating viewers with his multifaceted talents.
Umesh Gawali's journey is a living testament to the adage that true passion knows no bounds. From the simplicity of his beginnings to the grandeur of his musical achievements, he embodies the spirit of perseverance. His ability to weave a tapestry of melodies that traverse genres and touch hearts cements his legacy as a true musical marvel. Umesh Gawali's story is an inspiration for aspiring musicians and dreamers, underscoring that the pursuit of one's passions can indeed orchestrate a symphony of success.