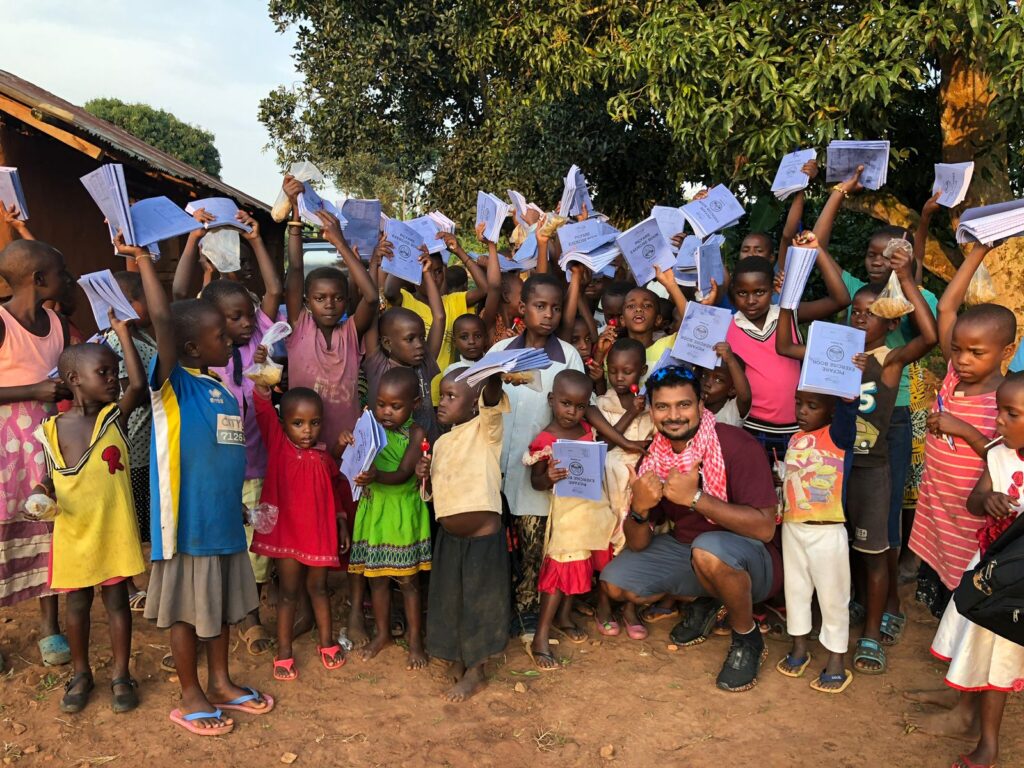 Humanity is always moving forward with innovation once the global quality of social life improves.
One act of kindness can leave a huge impact on the world. If you help someone today. They will be encouraged to help someone else and the chain goes on. Won't it be a beautiful place to live? A world where people are kind, helpful and polite towards each other? Well, that's what Joshua Daniel putti who is very well known as Rider Josh, has been working on for the past many days.
It is always wonderful to know and learn about all those people who make sure to put their best foot forward when it comes to doing the better for the people of our country. Some are only talkers, while some others are action-takers and making his mark in the latter category effortlessly is Rider Josh, a man who exudes passion, commitment and determination, in his quest to work for our country and its development. He has been influencing & working for change in society, with the great intent to transform people's lives for the better.
Rider Josh has amazingly been delivering on his promises and much beyond that by letting his work speak for himself as a compassionate human being, a social worker and a Social influencer. As a social Worker, He likes to be a part of causes that positively change people's lives, making them more self-aware individuals and uplifting them in ways more than one. Josh Rider is also an active Member in World Human Rights Protection Commission.
Our Inspirational Influencer also get covered in Global Achievers Magazine Edition of 2022, Get Titled of Global Achievers Award, and Also Was Listed in Nomination of Padmashri Award 2022 For Social Work Done in Andhra Pradesh.
Also Receives Swami Vivekananda Change maker Award 2021.Joshua Daniel Putti Story was covered in Book Named – 100 Inspiring Indians
This story introduces India's ad-venturous and limitless man who proved that you could not grow without failures and set-backs along your way.
The URF World Record recognizes Joshua Daniel Putti. He is the First Indian solo rider who travelled from India to Singapore and back on Motor Bike covering! IL7 Countries. Joshua is the first Indian man who attended Asia's biggest biker's fest. He is an enthusiastic traveller and fervent social worker assisting an orphanage in Uganda, Africa… He returned home with profound and unforgettable experiences. This created an urge to help people. We can't go back to the beginning, but we can start where we are and change the ending. Thus, he decided to join an NGO to learn how to speak to numerous people. After this learning, he can start his own NGO.
Joshua's journey had some setbacks, like the financial expenses for both the motor-bike and Orphanage. As an individual, he handled every-thing alone, from imparting help to the needy to educate the poor children.
He faced many difficulties in managing the children of different locations under one roof and other concerns related to their health. But his vision was crystal clear in his eyes. He wanted to give light to the dark lives of people and children.
All our dreams come true if we dare to pursue them. With the same courage, he plans to start a Nursing Home, a Home for people with Special Needs, and a World Tour on a Motorbike to reach more and more people to help. Good things come to those who work for it. The mind-set, routine, and Habits are the building blocks that helped Daniel achieve his wellness goal. For Daniel, it's not the ending, it's just a start to bring a smile to the faces of people. He Along with his team providing training to girls how to ride bikes in Hyderabad
Joshua Daniel Putti insists that more kindness is what people need today around the world. For that, people must always work towards becoming better versions of themselves and try and develop empathy in them to understand others more. Having this attitude can take them to places, and not just that, it will also help them become a beacon of light to many others in the world.
To find out more about him. Follow him on Instagram @ https://www.instagram.com/royalriderjosh/