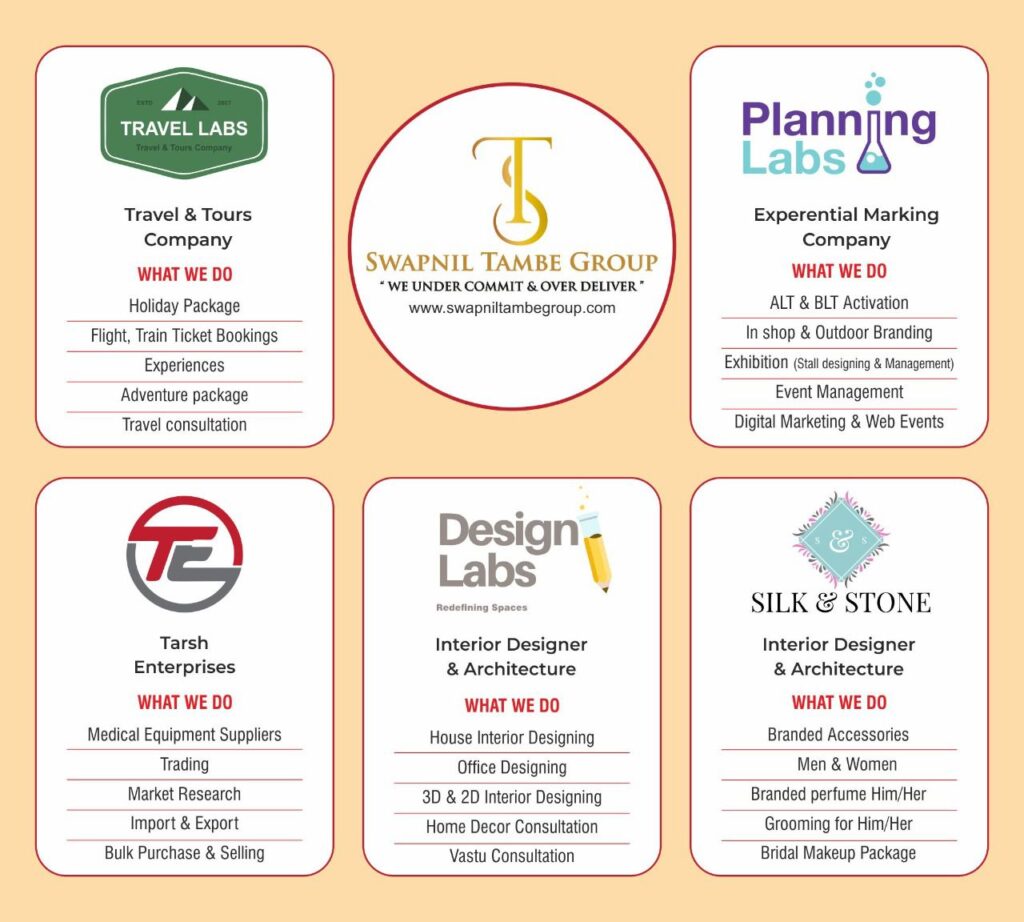 Success is a term that can be defined differently by different people. For some, it may be achieving great wealth, while for others, it may be about making a difference in society. However, one common thread that ties all definitions of success is the importance of planning. This is a lesson that Dr. Swapnil Tambe, a successful entrepreneur, has learned firsthand.
Dr. Swapnil Tambe is a visionary and a change-maker, the kind of person that the current society needs. He began his career in various verticals, experiencing significant ups and downs during his academic career. However, he remained focused and completed his Bachelor's degree before proceeding to complete his MBA in Marketing. He also has a distinguished qualification in the field of event management and has completed multiple certificates from special skill courses over the years. He has received an Honorary Doctorate for his exceptional work in Marketing and Leadership over his journey of 10+ Years.
This dynamic entrepreneur started his career right after his junior college and is now a successful businessman running and spreading his business under four verticals – Experiential Marketing, Healthcare, Civil & Personal Grooming Products, all under the Swapnil Tambe Group. His companies are named Planning Labs, Tarsh Enterprises, Design Labs, and Silk&Stone.
Dr. Swapnil Tambe has a motive of making a change, as he believes that you do not need to change the whole world, but at least make a change around you. He has been able to do this by planning meticulously and executing his plans with precision.
One of the keys to Dr. Tambe's success has been his ability to plan for the long term. He has always had a vision for his business and has worked tirelessly to achieve it. He has set clear goals for himself and his companies, and has developed strategies to achieve them. This has allowed him to stay focused and not get sidetracked by short-term setbacks. They have spread our business All over India and extended wings in Canada & Dubai.
Another important aspect of Dr. Tambe's success has been his willingness to learn from his mistakes. He has experienced failures and setbacks along the way, but he has always used them as learning opportunities. He has analyzed his mistakes, identified what went wrong, and used that knowledge to improve his future plans.
In addition to planning for the long term and learning from his mistakes, Dr. Tambe has also been successful because of his ability to adapt to changing circumstances. He has recognized that the business world is constantly evolving, and he has been able to adjust his plans accordingly. He has been able to identify new opportunities and capitalize on them, while also being able to navigate through challenging times.
Finally, Dr. Tambe has been successful because of his focus on building strong relationships with his clients and customers. He understands the importance of providing value to his customers, and he has been able to build a loyal customer base by doing so. He has also developed strong relationships with his employees, recognizing that they are an integral part of his business.
His story serves as an inspiration to aspiring entrepreneurs, reminding them that success is achievable with dedication, hard work, and careful planning. If you want to learn more about Dr. Tambe and his businesses, visit www.swapniltambegroup.com.