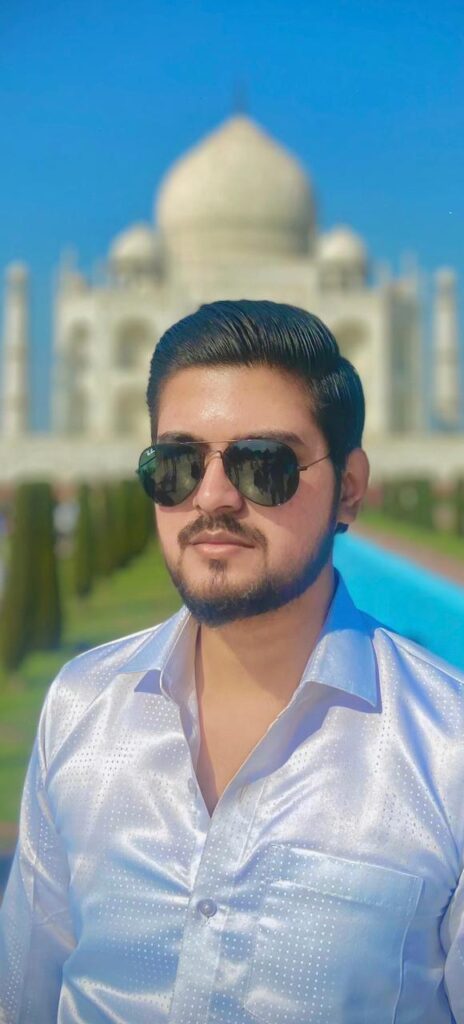 In the vibrant city of Pune, Maharashtra, a dynamic force by the name of Dr. Pratik V. Pawar has been leaving an indelible mark through his exceptional accomplishments in the realms of social work, entrepreneurship, and human rights activism. Born on August 17, Dr. Pawar's journey has been nothing short of awe-inspiring, fueled by an unwavering passion, unyielding dedication, and an insatiable drive to foster positive transformation. As a descendant of the illustrious Shrimant Raje Dhar Pawar Gharane, he also established the Shrimant Raje Dhar Pawar Gharane Trust, solidifying his commitment to preserving his rich heritage and heritage of his ancestors.
From an early age, Dr. Pawar displayed an insatiable curiosity and a penchant for venturing into uncharted territories. While pursuing his studies, he fearlessly embarked on his entrepreneurial expedition, establishing his first venture, Royal Events. Simultaneously, he immersed himself in the realm of social work, collaborating with various NGOs, catching the discerning eye of the prestigious Human Rights Foundation. Recognizing his unwavering dedication and exceptional work, the foundation extended an offer, propelling Dr. Pawar's career to soaring heights.
Currently serving as the national working president of the Human Rights Foundation in India, Dr. Pawar's remarkable contributions have garnered widespread acclaim. His efforts have been acknowledged and approved by esteemed organizations such as NITI Aayog, which granted him a rare distinction under the NHRC/Central State Act & Rules. Additionally, his close collaboration with the MSME further solidifies his commitment to his field, cementing his position as a formidable advocate for human rights.
Beyond his role in the Human Rights Foundation, Dr. Pawar established Ek Maratha Lakh Maratha in 2016, a foundation dedicated to advocating for the reservation of Marathas in Maharashtra. Securing legal registration in Delhi in 2018, this organization now awaits a verdict from the Supreme Court on the Maratha Reservation case, as it continues its noble pursuit under the watchful observation of Chatrapti Shambaji Raje Bhosale and Dr. Pawar's visionary team. It is worth noting that alongside these accomplishments, Dr. Pratik V. Pawar also holds the esteemed position of Managing Director at World Peace University through Ek Maratha Lakh. His active involvement in overseeing the university's operations and collaboration with multiple countries mark a significant milestone in the pursuit of peace and education. The World Peace University, on the precipice of commencing its operations, aims to provide an immersive platform that encompasses international facilities and courses all in one place. Students who complete their education at this esteemed institution will gain the opportunity to secure placements worldwide, based on their qualifications and skills.
Moreover, Dr. Pawar's commitment to serving society extends to his role as the Director of Police Dakshata Samiti. This national-level organization is dedicated to providing vital assistance to police departments whenever and wherever the need arises. The Police Dakshata Samiti's primary objective is to support and empower law enforcement agencies across the country, reflecting Dr. Pawar's unwavering dedication to public service and his relentless efforts to create a safer, more secure society.
The profound impact of Dr. Pawar's contributions has not gone unnoticed, as he has been bestowed with numerous awards and accolades. These include the prestigious Largest Pledge to Fight COVID-19 Post Lockdown award, a record of achievement from the esteemed World Health Organization (WHO), an AIIPPHS certificate, an honorary doctorate certificate, and heartfelt appreciation