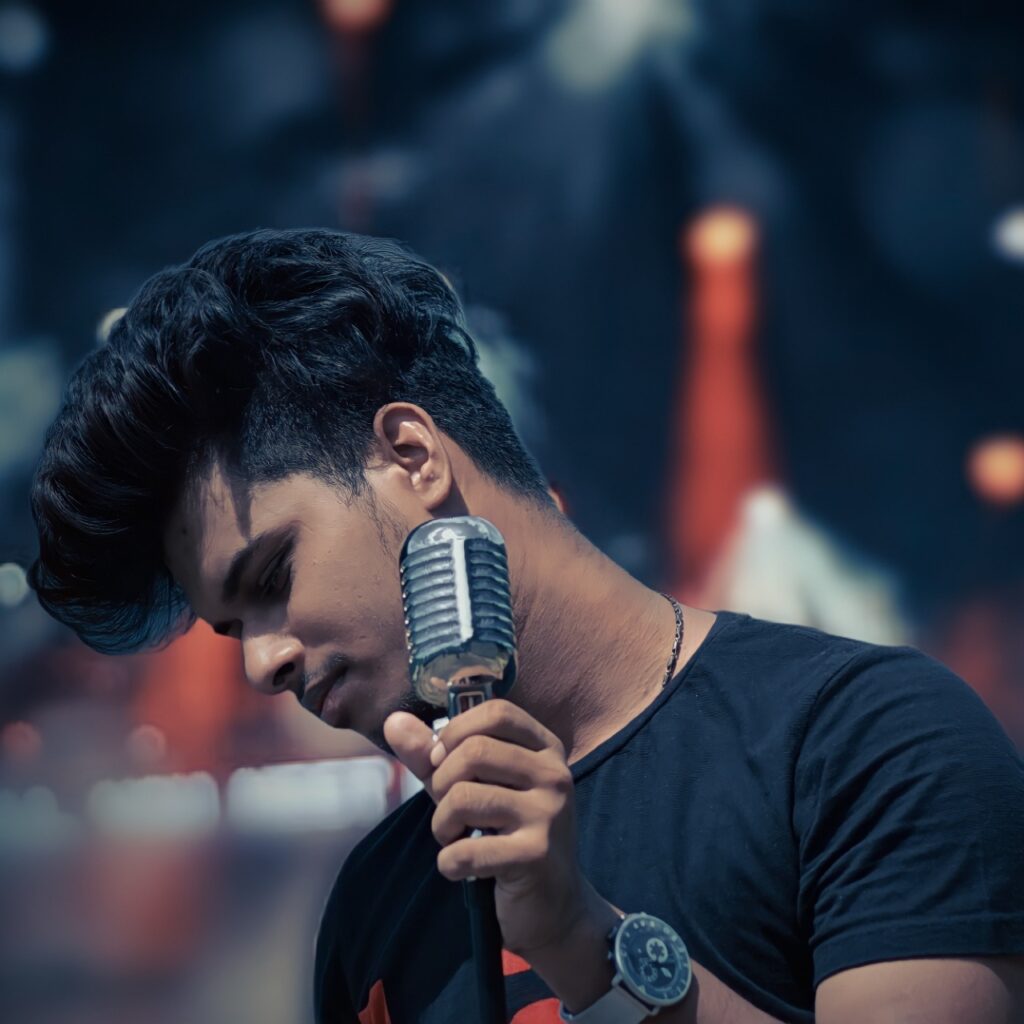 The music industry has grown tremendously in the last few decades. Many different versions of music now have been introduced like EDM, Indian Classical, Pop, Ghazals, Devotional and many more; each version of music has entertained millions of audiences. An artist can only understand the importance of each beat's rhythm in the song to create a unique music craft. Meet a music artist who has mastered himself stupendously in the music zone — Smruti Pratik Singer, Lyricist, and a Music Composer.
"One should always follow their passion," this statement is often underplayed today as it has been repeatedly said from time again, however people just tend to follow the long path and decide to settle for a lesser deserving career. Smruti Pratik passion for music drove him straight to the top, making him one of the most popular music artists of present times. Talking about his passion for music, Smruti Pratik says that his passion for the craft ever since he was young combined with his raw talent helped him set up a strong base which would sustain his career for the longest period in the music industry. Given his music talent and abilities to deliver the goods, Smruti Pratik was destined to succeed no matter what, and he proved it right by reaching a position where one can say that he has finally arrived.
Smruti Pratik is a young Indian Singer, Lyricist, and a music composer born on 31th July 2000 in Dhenkanal, Odisha. His Father's name is Haramohan Nayak & his mother's name is Pranati Nayak. He has been very much interested in Singing since childhood. His biggest motivators are his mother his broth Er Kuldeep kaustuv along with his other family members and friends.
One can do wonders if he focuses on his croft, says the music artist, who has carved his own distinct niche around the music sphere.
His other interests include Writing, Photography, Videography, editing. He invested his 5 years ( 2009 to 2014 ) in learning Hindustani Vocal and more than a year learning Harmonium which is from Sur Sangam , Rengali having its main branch in Akhil Bharatiya Gandharva Mahavidalaya Mandal , Mumbai. His Gurus are Dibya Lochan Acharya, Bipin Bihari Mishra, Rudra Charana Prusty & Rajkishor Pradhan.
He started uploading his music covers on YouTube from 2020. His very first official love song "To Bina" written and composed by himself, mix master by Anil Maharana and the music arrangement was by Op Beatz. His second Official song "Priya Mo Priya" written by Soumya Shree Nayak and his mother, music beat by Sudut Music, mix master by Saurav Harith was composed by himself. His next Bhajan song "To Rath Yatra Ku" which was written by Ramesh Chandra Mishra in celebrating the glory of Lord Jagannath and the triumph of good over the evil, by Cosmic Creativity Production. This song was composed and sung by himself, Music beat by Harith production and mix master by Saurav Harith. His next "Srabana Chitaa re" written by Soumya Shree Nayak, musical beat by Dizzal D Beat, mix master by Saurav Harith and sung and composed by himself. He uploaded the most famous "Manike Mage Hite" in Odia Version which was composed, written and sung by himself.
Smruti Pratik is one of the few successful professional photographers, video Creator & influence on his Home Town (Dhenkanal) today, He is well known for capturing the stunning images from streets of Odisha. He started his journey of Video Creator from YouTube & Instagram Reels. Smruti Pratik has struggled a lot in the initial stage of his life.
Also He is among af the popular faces on Social Media with 200k + Instagram followers. He is also owner & founder of Cosmic Creativity Channel. Smruti Pratik Currently working with some popular Face on social media.
In present times, musicians like Smruti Pratik have carved their own distinct niche from the rest, the reason for their ever-growing popularity. "I have tried to incorporate a distinct approach in my music which makes it sound different, resulting in it getting noticed by many. One should always thrive to offer something which is way apart from the conventional, that's when you can grow and make an impact,' concludes the fine music artist.
Connect with him to know more about his journey:-