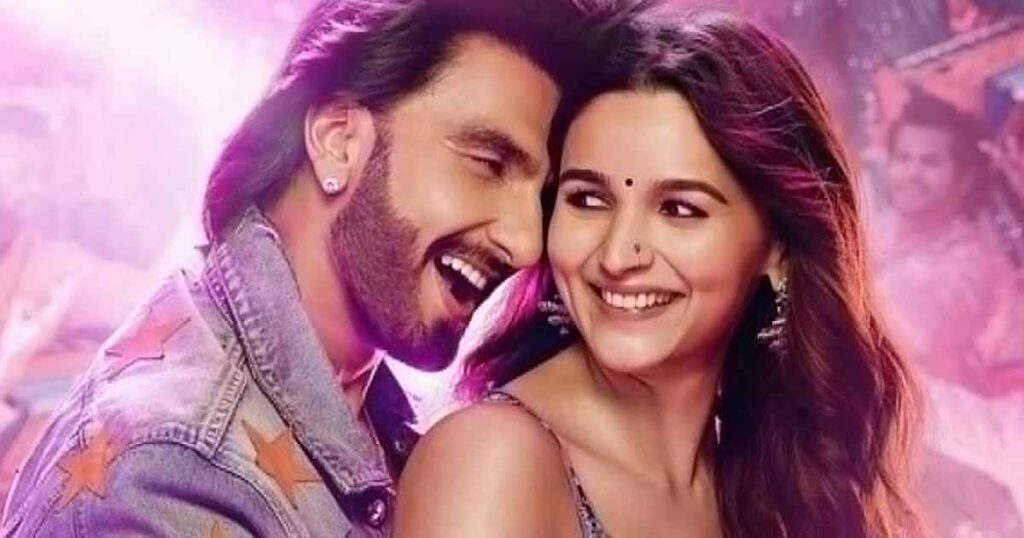 Karan Johar's much-awaited directorial comeback, "Rocky Aur Rani Kii Prem Kahaani," brings back the opulence and emotions characteristic of his cinema. The film revolves around the contrasting love story of Rocky (Ranveer Singh) and Rani (Alia Bhatt), two individuals from different backgrounds, trying to reunite their grandparents' old-world romance. However, while the film exudes grandeur, it suffers from a prolonged runtime and preachy messages.
The movie opens with the entry of Rocky Randhawa in a typical Punjabi style, and Rani Chatterjee, who gets a better-written introduction scene. The narrative focuses on their love story and their attempt to convince their families by switching households for three months. This decision leads to a series of ups and downs, hardships, and realizations.
Despite promising performances from the cast, the film struggles with a slow and dragging first half. The rushed portrayal of Rocky and Rani's love story leaves the audience wanting more depth and connection between the characters. Moreover, the film delves into unnecessary preaching sessions, tackling various social issues like patriarchy, misogyny, and racism. While the attempt to convey meaningful messages is commendable, the execution feels forced and takes away from the essence of a family entertainer.
On the positive side, Karan Johar's direction shines through in emotional and intense scenes, where the balance between wit and humor is maintained effectively. The music, a standout feature of the film, pays homage to classic Bollywood tracks, leaving a nostalgic charm for the audience.
Ranveer Singh delivers an effortless act as the flamboyant Punjabi, while Alia Bhatt impresses as an ambitious TV journalist. The supporting cast, including Jaya Bachchan, Dharmendra, Shabana Azmi, Churni Ganguly, and Tota Roy Chowdhary, deliver solid performances.
In conclusion, "Rocky Aur Rani Kii Prem Kahaani" offers a grand cinematic experience but falls short due to its prolonged runtime and excessive preaching. Despite the flaws, the film succeeds in bringing back the signature Karan Johar charm with strong performances and captivating music.
Sources By Agencies