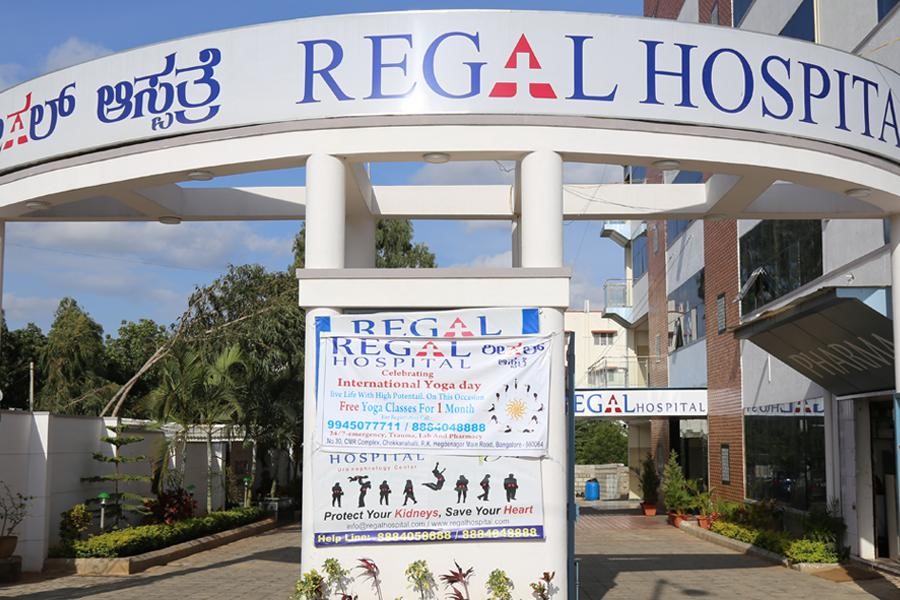 Bengaluru, also known as the Silicon Valley of India, is home to some of the best medical facilities in the country. And when it comes to kidney care, Regal Hospital stands out as one of the finest. The hospital has been providing top-notch kidney care for many years and has earned a reputation for being one of the best kidney care hospitals in Bengaluru.
Regal Hospital has a team of highly experienced and skilled nephrologists, urologists, and other medical professionals who are dedicated to providing the best possible care to their patients. The hospital has state-of-the-art facilities, including modern dialysis units, a well-equipped ICU, and a dedicated kidney transplant unit. These facilities, combined with the expertise of the medical team, ensure that patients receive the best possible treatment and care.
Regal Hospital is an advanced multi-specialty hospital with a state-of-the-art kidney care facility that adds a new dimension to healthcare. Being one of the leading hospitals in the city, we are committed to providing high-quality medical care for a wide range of specialties. We have well-experienced doctors trained in their respective specialties, supported by highly skilled nursing staff which is available round the clock. We believe in making world-class medical services available to all our patients.
Regal Hospital is one of the best in class hospitals in Bangalore which is located on Thanisandra-Yelahanka Road near the proposed Bharat Hiya City in Bangalore with a well-equipped and world-class infrastructure. Our healthcare services are designed to meet the requirements of our patients. Creating a safe and supportive atmosphere for patients and their caregivers is important to us. When it comes to medical treatments and surgery, we ensure all the important standards are followed in a cost-effective manner. We are committed to clinical excellence, ethical treatment, and a patient-centred approach. We strive to provide cost-effective and quality healthcare accessible to everyone.
Our renowned managing director Dr.Suri Raju has dedicated all his efforts and commitment to making Regal Hospital a medical wonder in India. Dr. Suri Raju is one of the leading urologists in Bangalore who puts his expertise and skills to treat the patients with all the care and attention that he thinks is mandatory in offering the best of service.
Vision:
To establish itself as a model of high-quality healthcare that is accessible to everyone.
To create general awareness of the preventive measures for all To establish itself as a model of high-quality healthcare that is accessible to everyone diseases.
To ensure that all people have access to high-quality and affordable medical care.
To be a leader in the advancement of healthcare, enabling every person in the communities we serve to live a better, healthier life via education and research.
Mission:
To improve the health and well-being of people we serve.
To guarantee that all people have access to high-quality, affordable healthcare delivered by caring medical professionals.
To facilitate access to a complete, fully integrated network of the finest quality and most economical care, given with compassion, honesty, and respect.
To cultivate a friendly and comfortable environment for patients as well as doctors.
Our Core Values:
Compassion – We show our genuine concern for the well-being of everyone.
Respect – We always strive to uphold the dignity of each and every person.
Stewardship – We are sensible, cautious, and thoughtful in our use of all available resources.
Teamwork – We recognise, appreciate, and capitalise on the individual abilities of each member of our team.
Reliability – We conduct ourselves with honesty and honour in all circumstances.
Visit their Website to Know more: – https://regalhospital.com