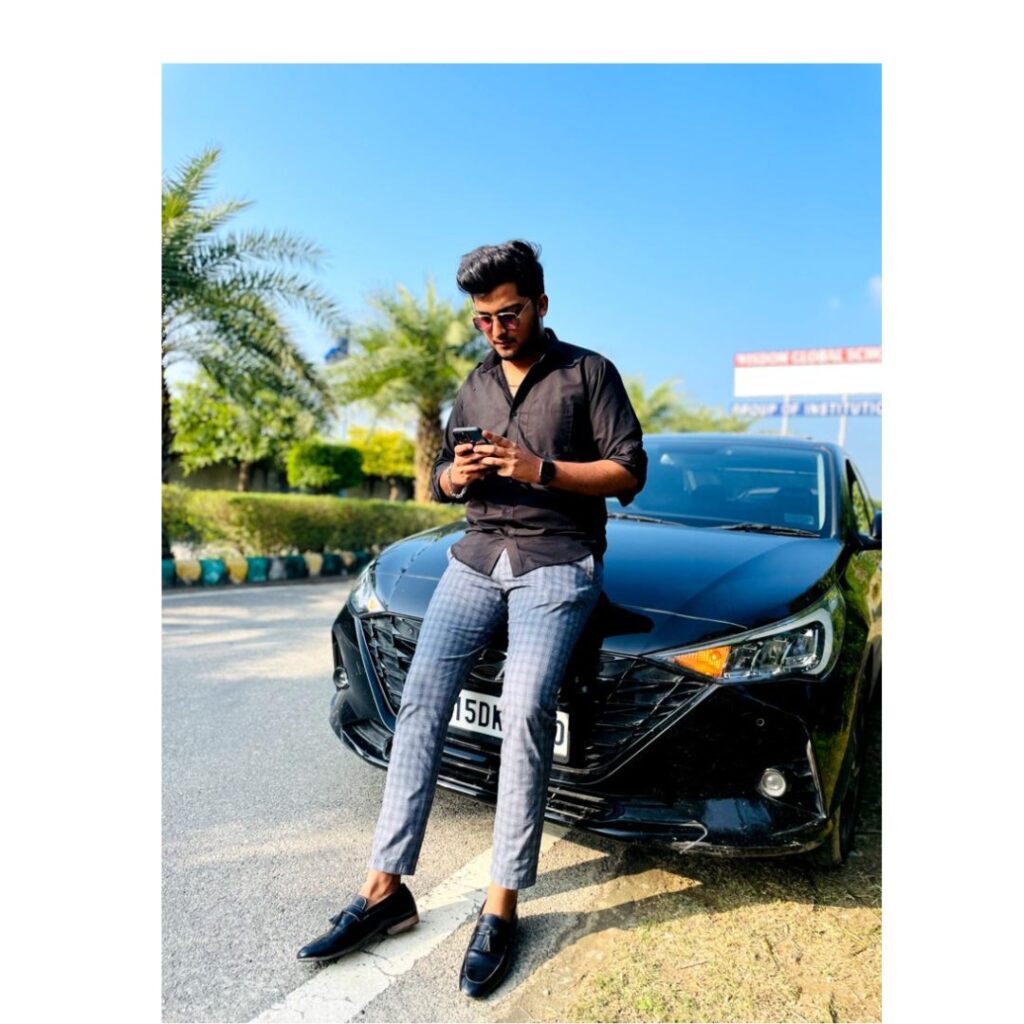 "The secret of getting ahead is getting started", there is a big difference between thinking and doing. Meet Naman Dixit CEO of Cronweb solutions private limited, he says that to reach somewhere it's necessary to plan and after planning it's important to take steps and start executing. He believes in the fact that "The secret to success is, stop wishing and start doing".
Naman Dixit
Naman Dixit hailing from Meerut is a young entrepreneur. He completed his graduation from Amity University Noida. As a profession, he is the sole founder and CEO of Cronweb Solutions Private Limited, which he incorporated at the age of 18 in Meerut, UP. He is a multitalented personality; He is a web developer, graphic designer as well as App developer.
Apart from this, he is also a cryptocurrency trader and an investor. His intelligence and hard work are commendable. At an early age, he has learnt a lot about cryptocurrency and about investing. He has gained a lot of experience but he never stopped learning, he says that he wants to learn more about this field and wants to grow exponentially. He also mentioned that we should never stop learning and trying new things, as in my view it gives us more exposure. And we should never get scared of failing; failure is the part of success, someone has well said that "Every time you fail, you learn more".
About Cronweb
Cronweb solutions private limited is a company that develops creative websites and mobile applications; they have launched several popular websites and mobile applications such as smashoid.com, linkrex.net, linkpluto.com and many more. And they are actively on the way to making more.
They have completed more than 100+ projects, and have 1,00,000+ daily visitors on their website and not only this they have 70,00,000+ total users. One of the biggest achievements is that in 2019 their website ranked number 1 and that's a great job. When asked about their strategy they said that "A satisfied customer is the best business strategy of all".
His Vision
"Vision with action makes a powerful reality", His vision is to raise his company to success by creating unique and creative state of the art websites for his clients. As he also has a piece of great knowledge about cryptocurrency, he wants to expand to other areas of business investing in big stocks and assets.
CEO Naman Dixit is not only a hardworking person but also a scrupulous one. He is always appreciated for his efforts, when asked about risks he said that he had read somewhere that "Risk is the secret to success", And I truly believe when we take the risk we learn about more things, it makes us more strong if we take it positively. It's well said that "Every difficulty is an opportunity for personal growth".
To know more about Naman Dixit, connect with him:-
Instagram: – https://www.instagram.com/inamandixit/
LinkedIn: – https://www.linkedin.com/in/namandixit
Website: – https://cronweb.in/