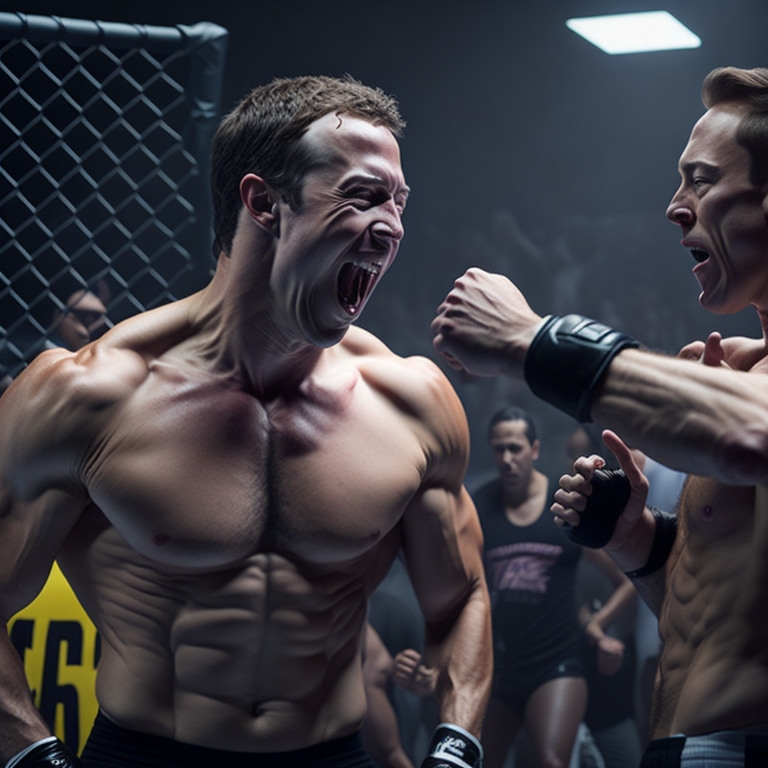 Two tech giants—Elon Musk and Mark Zuckerberg—have emerged as significant participants in the fast-paced world of social media. With their calculated actions and ground-breaking ideas, these brilliant businesspeople have made an enduring impression on the sector and captured the interest of millions of people. While both Musk and Zuck possess high intelligence and innovation, their differing styles set them apart. Let's explore why Zuckerberg's capitalistic impulses might give him the advantage in the Musk vs. Zuck matchup.
Disruptive vs. Capitalistic Innovation:
Elon Musk has built his reputation as a disruptor, pushing the boundaries with his ambitious ventures like SpaceX and Tesla. His acquisition of Twitter in October 2022 was considered risky, but the subsequent firing of 90% of its employees raised eyebrows. On the other hand, Mark Zuckerberg is renowned for his shrewd capitalist strategy, making the right choices to acquire WhatsApp and Instagram at the right time, which proved incredibly successful. This comparison demonstrates Zuck has a competitive advantage due to his business savvy and innovative mentality.
Remember when Snapchat refused to be acquired by Zuckerberg, he integrated the Stories feature into Instagram? This move proved a game-changer, resulting in massive growth for Instagram and a decline in Snapchat's popularity.
The Blue Tick Dilemma:
Musk faced anger and criticism after implementing a subscription-based scheme for the blue tick. However, the reaction was very different when Mark Zuckerberg repeated the same action on Instagram. According to reports, Instagram reportedly made $660 million by selling 44 million blue verification checks in a single day. This stark contrast reveals Zuckerberg's ability to leverage his understanding of market dynamics and capitalize on opportunities.
Beyond Social Media:
Recently Elon Musk challenged Mark Zuckerberg to a cage fight. Zuck amusingly accepted by dropping an Instagram story with the caption, "Challenge accepted!". While this fight may be fictional, it highlights the competitive spirit and rivalry between the two tech moguls.
Interestingly, Zuckerberg has been practicing mixed martial arts (MMA) for a while, which could give him an advantage not just in the battle on social media but also in a prospective fight. Even though it's all in good fun, it heightens the suspense surrounding the continuing conflict.
The Final Verdict:
Both businessmen exhibit great brains and ingenuity in the competition between Musk and Zuck. Elon Musk's disruptive tendency has contributed significantly to his success, whilst Mark Zuckerberg's capitalist mindset has allowed him to make well-advised decisions. However, Zuckerberg has the edge over Musk in social media thanks to his ability to combine creativity with commercial judgments. He has a reputation as a powerful player through his prompt actions, as demonstrated by Thread's swift expansion and Instagram's profitable subscription-based blue tick model.
In conclusion, the battle between Elon Musk and Mark Zuckerberg in the social media realm has captivated the world. While Musk's disruptive and innovative nature is commendable, it is Zuckerberg's strategic and capitalistic approach that seems to provide him with an upper hand.