Mayank Gola inspires millions around the world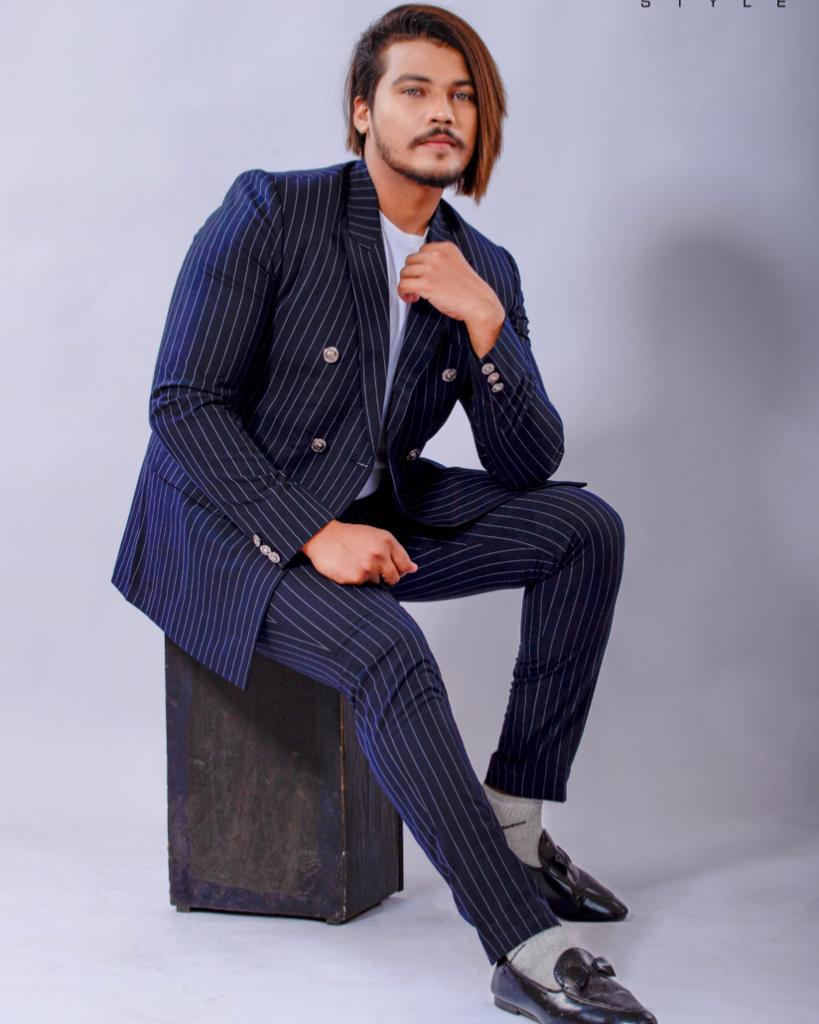 Have you heard this saying "to be the best you must be able to handle the worst". And this is what helped Mayank Gola to come a long way.
Mayank Gola is a hardworking, dream-driven and vibrant, young man, he has a passion for all creative as well as innovative things, and he looks for opportunity in every aspect of his life. He is a model who is known for his work ethic and professionalism.
His journey of becoming Model
He started his career as a model in 2017, while he entered the modelling field, he was also interested in knowing about personality development. He learned about different aspects of himself that he could cultivate and use in his work, which included things like body language, mannerism and skills which helped him to become more confident. In the same year he worked in Fukrey Returns. He gained everyone's attention with his acting skills and garnered praise from critics as well as the audience.
After the success of Fukrey Returns, because of his hard work and determination, he got a big opportunity to work on a project in 2020 but due to the coronavirus, he was unable to grasp that opportunity. But he doesn't regret the effort spent because he believes that it wouldn't be possible if he didn't apply for it in first place. It has motivated him to do better work at work, as we all know that "dreams come true only when we put our heart and soul into it."
While asking about his modeling journey, he also mentioned that – In his journey, he has faced many obstacles, but he never lets them affect his goal or plan of achieving his goals.
His Accomplishments
It's well said that "Being a hard worker comes with many rewards". Mayank Gola has successfully carved his own place in the Modeling industry by winning several prestigious awards. In 2018 he was awarded as Mr. Bulandshahar, and after that he won the title of "Mr. UP 2021".
In the same year 2021 he also won the title of "MR. India International" which was one of his biggest accomplishments. He continued to work hard, and his career continued to flourish, after receiving this prominent award he got the opportunity to work on a web series.
Also, recently Mayank Gola joined acting school named "Actor Prepares" which is India's best acting school and it's owned by Actor Anupam Kher. He mentioned that "It's privilege to learn from Anupam sir he gives personal acting classes, he also added that Anupam sir appreciated his work and his acting skills, he also congratulated him for his big accomplishments which he achieved in such a small age".
A role model for many
Mayank Gola is hardworking and diligent. A self-made man who has shown the world that you do not need to be born in the best place on earth to succeed, you just need to believe in yourself and believe in your capabilities. His passion, persistence and focus have made him the renowned person he is today!
Mayank has come a long way not only in modelling but also towards becoming an actor who was born with a purpose. He has proven himself in his tenure as a model. Mayank Gola has always been a role model for many.
To know more about him and his journey do connect with him.