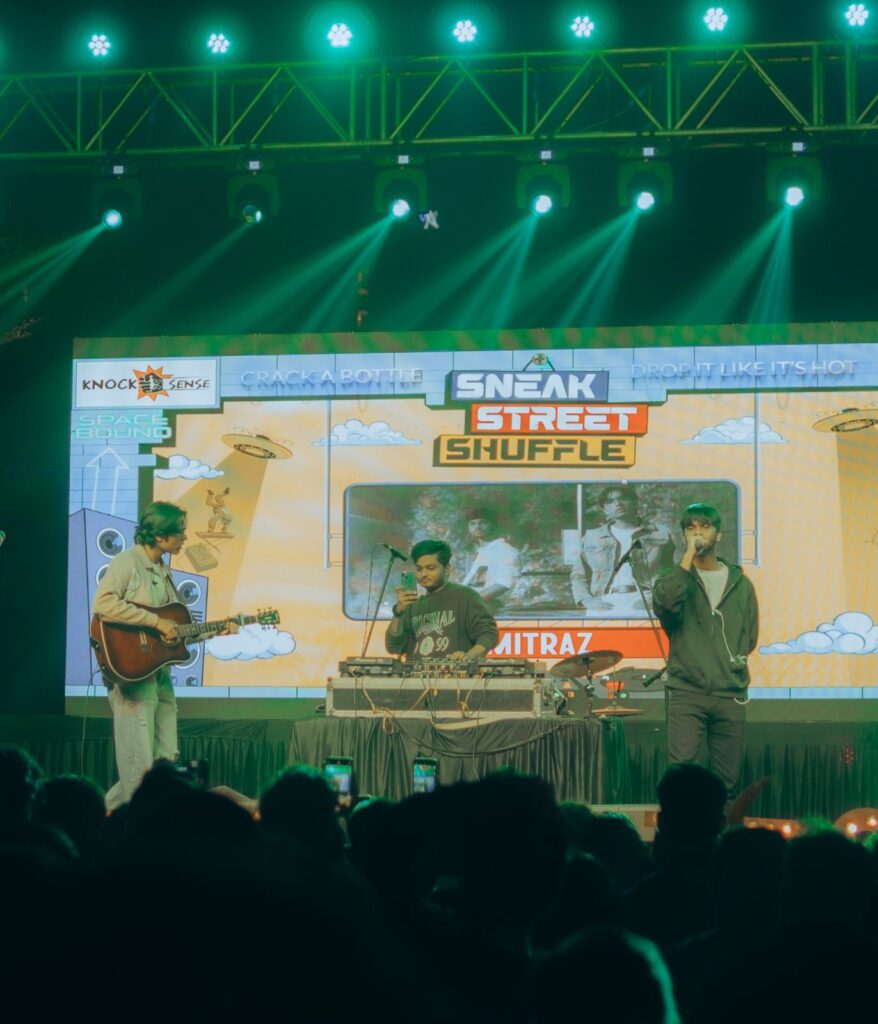 Lucknow's first-ever Streetwear & Sneakers Fest, Sneak Street Shuffle, happened this weekend at Phoenix Palassio, and we cannot keep our admiration for poppin' streetwear calm anymore!
Mitraz, a well known music duo, arrived in Lucknow to perform for the first time on Day 1 (3rd December) of the festival. Rohan Mankar, better known by his stage name DJ Rtek, is one of the most well-known DJs in the city of Pune, India, and he was the one who accompanied Mitraz on to the stage. The crowd was pumped to see rocking musical performances by Mitraz and DJ Rtek.
The 'Akhiyan' hitmakers have garnered a whopping 83.5 Million streams this year alone and this is your chance to hear their tunes live.
DJ Rtek expressed his delight at collaborating with Mitraz Music as their official DJ. "We hear so many songs, music pieces, projects, albums, EPs, and other things that go viral. This demonstrates the current high the music industry is experiencing and also exemplifies the vast chances it has been providing to budding and experienced musical artists worldwide," he said and went on to praise the Lucknow crowd, "The crowd was awesome, electric, and vocal. It's always a pleasure to perform for the people who know how to appreciate you. Lucknow, I will be back soon for more amazing musical performances."
The event was organized by Knocksense, which is a local news and recommendations platform which is currently working in 6 cities including Lucknow, Delhi, Noida, Indore, Jaipur and Mumbai.
At this incredible enterprise spelling streetwear fashion, emblazoned with a myriad of hueful stalls, serving the best of food, drinks, and sensational music performances by leading artists like Mitraz and DJ Rtek. This was an indelible experience which you cannot miss next time around!