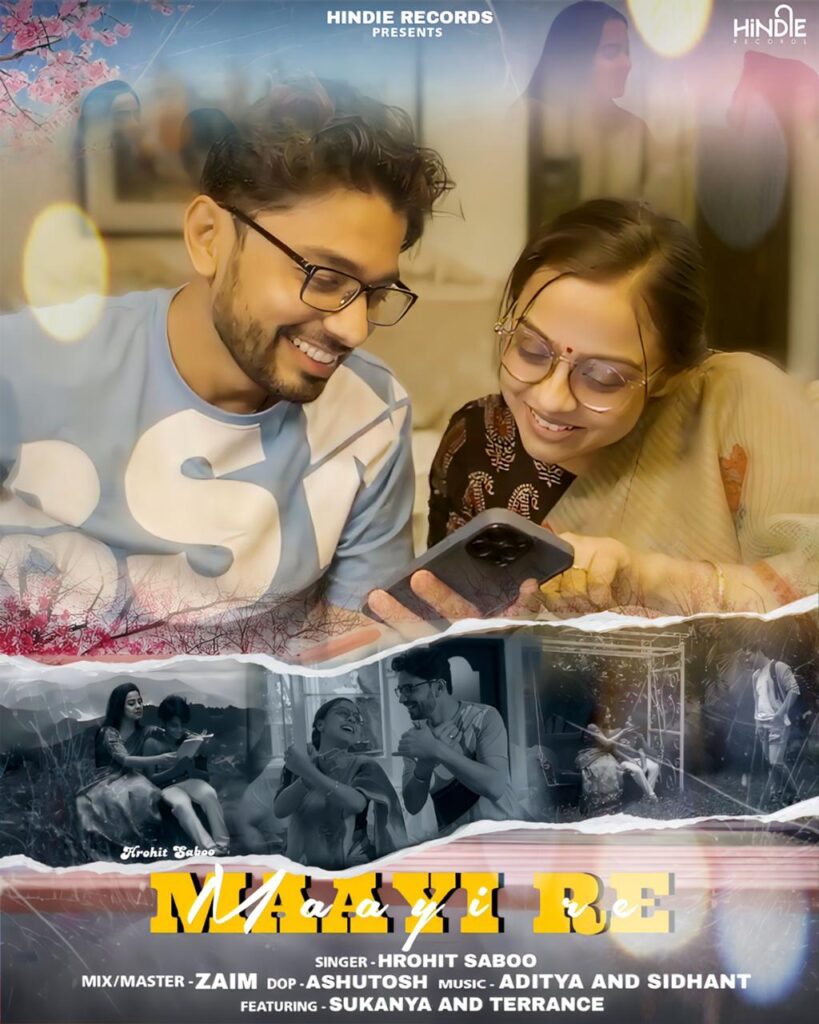 In a world dominated by popular music genres, there are artists who dare to defy convention and create melodies that resonate with the soul. Among them, the enigmatic Hrohit Saboo has been a beacon of unconventional brilliance. Renowned for his thought-provoking songs on a variety of themes, Saboo is back with his latest masterpiece, "Maayi Re," a heartfelt tribute to the most sacred bond of all – the bond between a child and their mother.
Hrohit Saboo, often hailed as the "Theme Singer," has consistently delivered songs that delve into the depths of human emotions. From the intricacies of friendship to the complexities of corporate life, from the struggles of artists to the exhilaration of travel, Saboo's music has covered it all. However, this time, he's chosen to explore a theme that is universal and timeless – the theme of "Maa."
For those who have followed Saboo's musical journey, this song holds a special place in his heart. Known for his niche audience, Saboo has always created music that breaks the mold, and "Maayi Re" promises to be no different. Speaking about the song, he says, "It's such a song that every boy or girl, especially if they are away from their parents or home, will emotionally connect with. It's not just a song; it's a series of emotions."
"Maayi Re" is set to release on the 30th of September on Hrohit Saboo's YouTube channel and all major audio platforms under the label Hindie Records. For his fans, this date is eagerly awaited as they know that Saboo's creations are more than just songs; they are journeys through the myriad emotions that make us human.
The teaser for "Maayi Re" has already created a buzz on social media, with fans eagerly anticipating the full release. Saboo's Instagram page (@hrohitsaboo) is abuzz with teasers and behind-the-scenes glimpses of the song's making. His YouTube channel, with its treasure trove of thematic songs, including some of his earlier hits like "Wo Dost," is where the magic will happen on the 30th of September.
If you're more into streaming, you can find Hrohit Saboo's music on Spotify and Apple Music, ensuring that "Maayi Re" will be just a click away once it's out.
In a world where the music industry often leans toward the commercial and the mainstream, Hrohit Saboo remains a unique voice, offering solace to those who seek depth and meaning in their songs. "Maayi Re" promises to be a song that touches the soul, reminding us of the unparalleled love and sacrifice that only a mother can offer.
So, mark your calendars for the 30th of September, and get ready to embark on a poignant musical journey with Hrohit Saboo. "Maayi Re" is not just a song; it's an emotional masterpiece that celebrates the eternal love of a mother. It's a melody that will linger in your heart long after the music fades away, a tribute to the most significant presence in our lives – our beloved mothers.