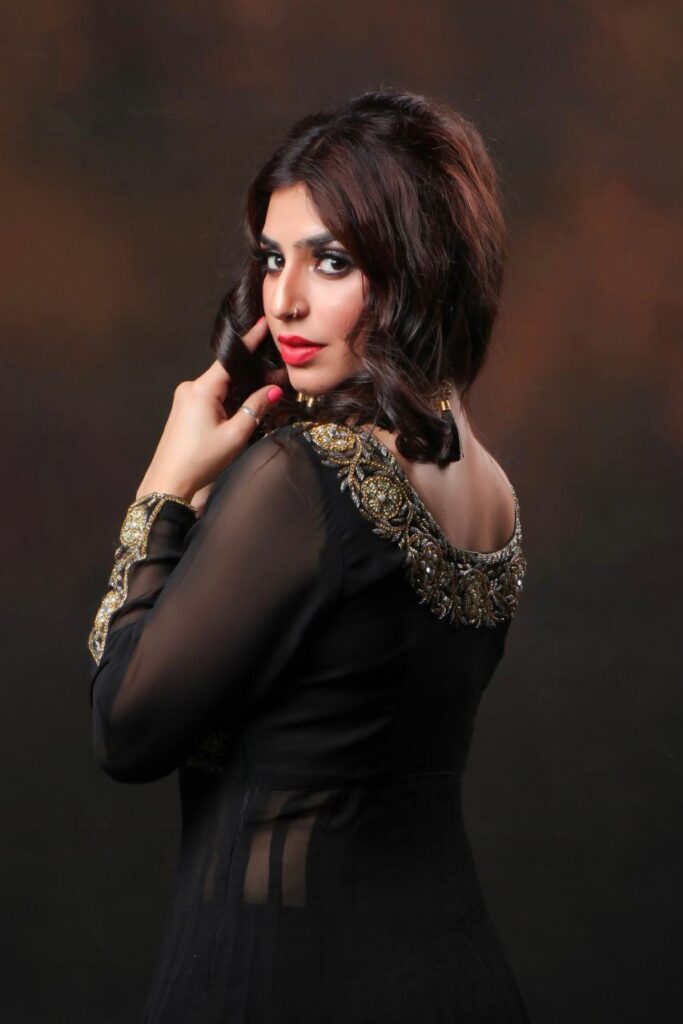 Sandy Sandhu, also known as Sandeep Kaur Sandhu, is a rising star in the Punjabi music industry. Born on August 20th, 1989, in Ludhiana, Punjab, Sandy comes from a family of renowned Punjabi singers, Kartar Ramla and Paramjeet Sandhu. Her love for music started at a young age, and she pursued her passion by participating in the Punjabi music reality show Awaaz Punjab Di Season 2. Her outstanding talent and hard work made her the winner of the show, and since then, there has been no looking back for her.
Sandy has released several hit songs like Jaan toh chale aa, Moh, jalam-balam, gidha, Bodyguard, black magic, Tha-Tha, Kundiya muchan, and has also lent her voice to a movie play back song in PAAP. She is now set to make her debut as an actress in the upcoming movie Pind di pukar. Sandy is a complete family person and lives with her grandmother, Sardarni dalip Kaur Sandhu, and her sister Mandy Sandhu. She is a big-time pet lover and animal rights activist, and being a pure vegetarian, she advocates for animal welfare.
Apart from her music and acting career, Sandy is also a fitness enthusiast. During the pandemic, when most people struggled to keep themselves fit, Sandy found innovative ways to stay healthy and maintain her physique. In an exclusive interview, she shared her fitness secrets and how she managed to stay on track despite the challenges.
"I believe that fitness is not just about physical strength but also about mental and emotional well-being," Sandy said. "During the pandemic, when everyone was locked up inside their homes, I started practicing yoga and meditation. It not only helped me stay physically fit but also kept me mentally strong and positive."
Sandy also emphasized the importance of a healthy diet in maintaining fitness. "Being a vegetarian, I have always been conscious of what I eat. I make sure to include a balanced diet with lots of fruits, vegetables, and protein-rich foods like lentils, beans, and tofu. I avoid junk food and sugary drinks as much as possible."
When it comes to exercise, Sandy prefers a combination of cardio, strength training, and dance. "I love dancing, and it's one of the best forms of exercise. I also do cardio and strength training to keep my body toned and agile. I mix things up to keep it interesting and challenging."
Sandy's fitness regimen is a testament to her dedication and passion for a healthy lifestyle. Her commitment to music, acting, and fitness inspires her fans to strive for excellence and chase their dreams. With her upcoming projects in music and acting, Sandy is poised to take the Punjabi entertainment industry by storm, and we can't wait to see what she has in store for us.