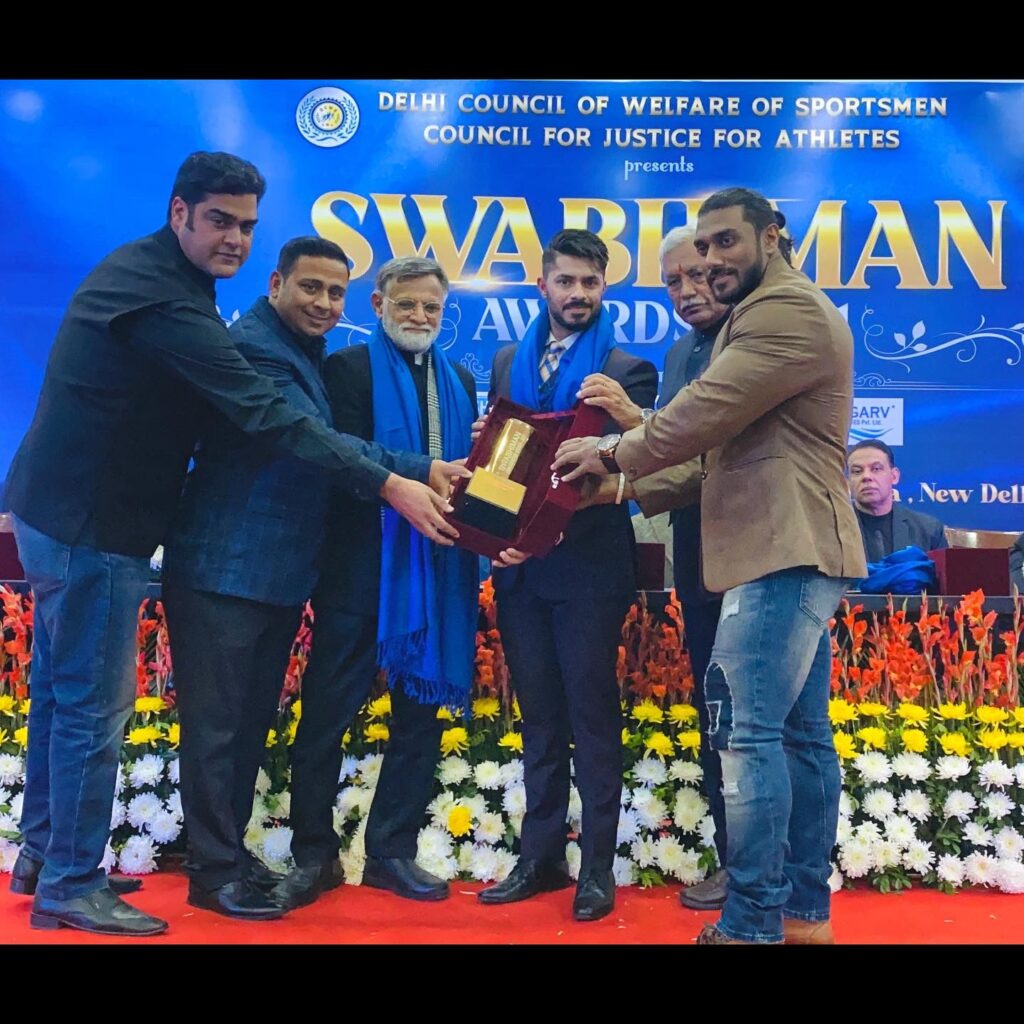 Jammu, India – Akshat Gupta, a 31-year-old entrepreneur, influencer, and fitness athlete, has been awarded the Best Fitness Coach of India at the Swabhiman Awards 2021-22. Gupta, who is the founder of AKS Fitness Studio, has transformed the lives of 600+ clients globally through his online training programs.
Akshat Gupta's journey in the fitness industry started after he completed his studies in Jammu and worked for four years in the MNC Pharma Company and Hotel industry as a manager. He then spent five years training Army and Police officers, which helped him develop his coaching skills and fitness expertise.
As an athlete, Akshat Gupta has represented both Men's physique and bodybuilding categories, winning titles such as Mr. J&K 2014-15-16-17 and 7 times Senior Mr. India Top finalist. He has also received several certifications and degrees in the field of fitness, including ISSA, MIFI, BICP, and ACFIT.
"I'm thrilled to receive the Best Fitness Coach of India award," said Gupta. "It's an honor to be recognized for the work I've done to help people achieve their fitness goals. My goal is to continue to inspire and motivate others to live a healthy lifestyle and reach their full potential."
Akshat Gupta's AKS Fitness Studio offers a wide range of fitness programs, including personal training, group classes, and online coaching. His clients praise his personalized approach, attention to detail, and ability to get results.
For more information on Akshat Gupta and AKS Fitness Studio, visit their website at www.aksfitness.in.
Mail :- aksnohsp@gmail.com