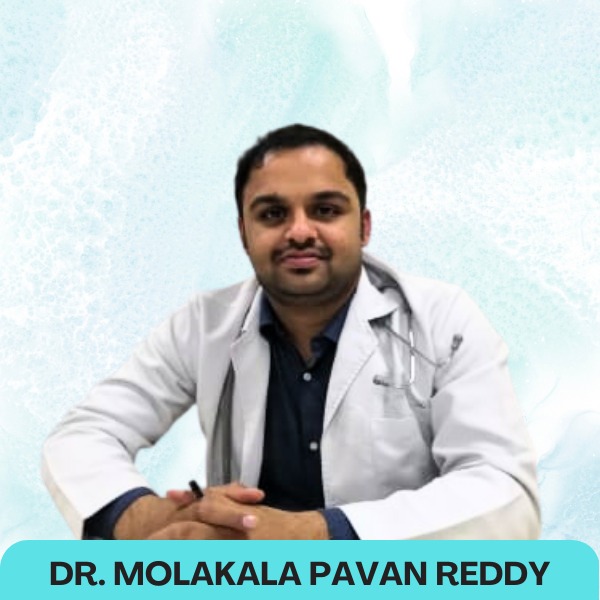 In today's materialistic and self-centered society, where success is often prioritized over empathy, there still exist individuals who selflessly dedicate their lives to serving others and working towards a better future for society. These unsung heroes, who touch the lives of strangers and bring positive change, deserve our utmost respect and admiration. Among them is Dr. Molakala Pavan Kumar Reddy, a renowned physician and the compassionate chairman of Dr. Molakala Srinivas Reddy Foundation—a trust that provides free medical treatment to those in need, while also engaging in various other social welfare activities, such as providing clothing and shelter to the underprivileged.
During the challenging times of the coronavirus pandemic, Dr. Molakala Pavan Reddy went above and beyond, treating over 20,000 patients and saving numerous lives. With a background in Cardiology and expertise in advanced life support training, he remains at the forefront of medical care, ensuring that his patients receive the best treatment possible. Moreover, his commitment to ongoing learning and certifications in hospital management and diabetes prevention exemplify his dedication to constantly improving his skills and knowledge.
Recognized for his exceptional contributions, Dr. Molakala Reddy was honored with THE BEST MEDICINE CONSULTANT award in 2021 and THE MOTHER TERESA COVID WARRIOR AWARD. These accolades are a testament to his selfless service and the positive impact he has had on countless lives.
In a world where medical expenses can be exorbitant and many are unable to access proper healthcare, Dr. Molakala Reddy's foundation offers hope and healing to those in dire need. His generous spirit and willingness to extend a helping hand have brought solace to countless individuals who were once left feeling helpless.
Dr. Reddy's inspiring journey serves as a reminder that we all have the power to make a difference in the lives of others. Reading about his compassionate endeavors is merely the beginning; it's the action we take to help those in need that truly matters. Each small effort to aid others can create a ripple effect of positivity, touching the hearts of many.
Dr. Molakala Pavan Reddy's unwavering dedication to serving the needy has not only impacted individual lives but has also inspired thousands to join the cause of social welfare. His acts of kindness have sparked a sense of hope and compassion in others, prompting them to step forward and lend a helping hand. Through his leadership and humanitarian efforts, Dr. Reddy has created a network of like-minded individuals and organizations working together to address various societal challenges.
Beyond his role as a medical professional and philanthropist, Dr. Molakala Reddy is an embodiment of empathy and humility. He treats each patient with the utmost care and respect, understanding that their well-being extends beyond medical treatment. His approachable demeanor and genuine concern for others have earned him the love and trust of his patients and the community at large.
As the head of the department in Apollo Medical College, Dr. Molakala Reddy's influence reaches far beyond the walls of his foundation. Through his position, he continues to advocate for improved healthcare services and better access to medical facilities, especially for the underprivileged. His passion for delivering top-notch medical care and his advocacy for health equality have garnered him immense support from both colleagues and patients alike.
As we admire the heart of a true helper in Dr. Molakala Reddy, let us be motivated to follow his example. Together, we can make the world a better place—one act of kindness at a time. After all, not everyone has been blessed with everything, but it's the genuine efforts we make towards uplifting others that truly count.
Get Connected with him on Facebook: https://www.facebook.com/profile.php?id=100004487595661