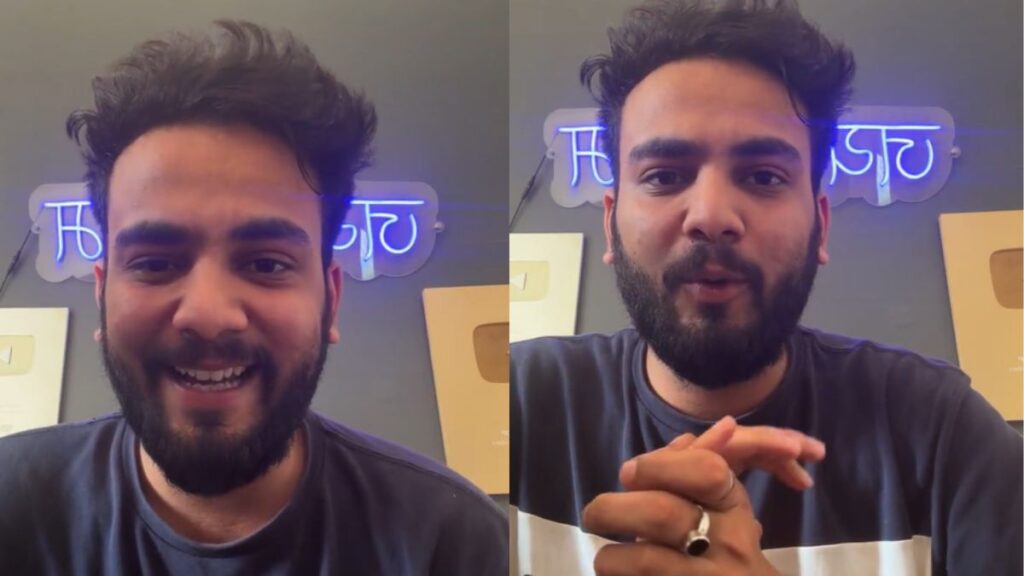 Elvish Yadav, the winner of Bigg Boss OTT Season 2, achieved a significant milestone as his recent Instagram Live session broke records for the highest live viewership in India. On Saturday, Yadav hosted an Instagram Live session that drew over an astounding 5.95 lakh viewers, thereby surpassing the previous record held by Bigg Boss 16 winner MC Stan. While the session experienced a crash due to heavy traffic, it highlighted Yadav's immense popularity among his fans.
Yadav's Instagram Live attracted an overwhelming viewership of over 5.95 lakh individuals. Notably, this accomplishment was shared by the Twitter account Bigg Boss Tak, which confirmed Yadav's achievement of breaking records and entering India's top spot for Instagram Live viewership. In his Instagram Stories, Yadav expressed gratitude to his fans for their unwavering support that led to this record-breaking achievement.
Addressing his viewers, Yadav mentioned, "Good news is that we broke the record created in India and are now number 1. All thanks to you. If it weren't for you all, this record would not have been broken, and I wouldn't have reached this far. Thank you all." The previous record was held by MC Stan, the winner of Bigg Boss 16, with a live session that garnered 5.41 lakh viewers.
In an interview with Hindustan Times after winning Bigg Boss OTT Season 2, Yadav expressed his confidence in his victory and acknowledged the strong competition from fellow contestant Abhishek Malhan. Yadav received massive support from his fans, leading to a substantial number of votes that contributed to his triumph.
Elvish Yadav's Instagram Live record not only showcases his popularity but also underscores the influence of digital platforms in connecting celebrities with their fans on a personal level.
Sources By Agencies