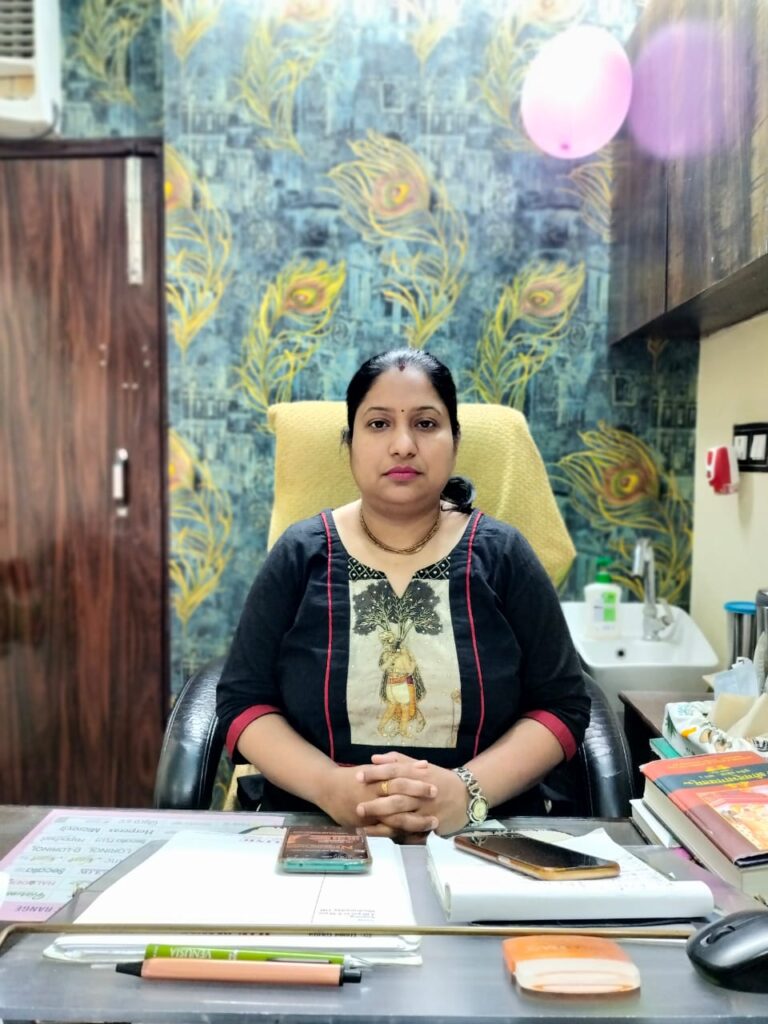 Dr. Upma Gupta is not just a dermatologist, but a true companion for patients on their journey towards healthy skin. Her kind-hearted approach and deep commitment to her patients have earned her a reputation as one of the most respected and loved doctors in the field.
From the moment patients step into her clinic at Max Laser Hair Skin Clinic, they are made to feel welcome and at ease. Dr. Upma's warm smile and genuine concern for their well-being sets the tone for a positive experience. She takes the time to listen to her patients and their concerns, and offers them the support and guidance they need, when and where they need it most.
Dr. Upma's approach to skincare is not just about treating skin diseases, but also promoting overall health and wellness. She believes that good skin health is essential to a happy and fulfilling life, and she works tirelessly to help her patients achieve their best possible skin.
One of the things that sets Dr. Upma apart from other dermatologists is her dedication to educating her patients. She takes the time to explain the science behind skincare and treatments, and empowers her patients with the knowledge they need to take control of their own skin health.
Dr. Upma is not just a dedicated doctor, but also a proud mother. She understands the importance of a balanced life and works hard to care for herself, her family, and her patients. Her patients appreciate her approachability and her ability to connect with them on a personal level.
Dr. Upma's vision and mission are simple yet powerful: caring for life, researching for health, and educating those who serve. She believes that by caring for the health of her patients and those around her, she can make a positive impact on the world.
As part of her mission, Dr. Upma Gupta is constantly researching new treatments and therapies to help her patients. She believes that staying up-to-date with the latest advances in dermatology is crucial to providing the best possible care. She is also committed to educating other healthcare professionals, and she often conducts training sessions and workshops to share her knowledge and expertise.
Dr. Upma Gupta's commitment to education extends beyond the healthcare profession. She is also passionate about educating her patients about skin health and disease prevention. She believes that educating patients about their skin is an important aspect of their treatment, and she often takes the time to explain the causes of their skin problems and how they can prevent them in the future.
In addition to her clinical work, Dr. Upma Gupta is also involved in various social causes. She believes that healthcare professionals have a responsibility to give back to society, and she is actively involved in various initiatives that aim to improve the lives of people in her community. She is a true inspiration to her patients and colleagues alike.