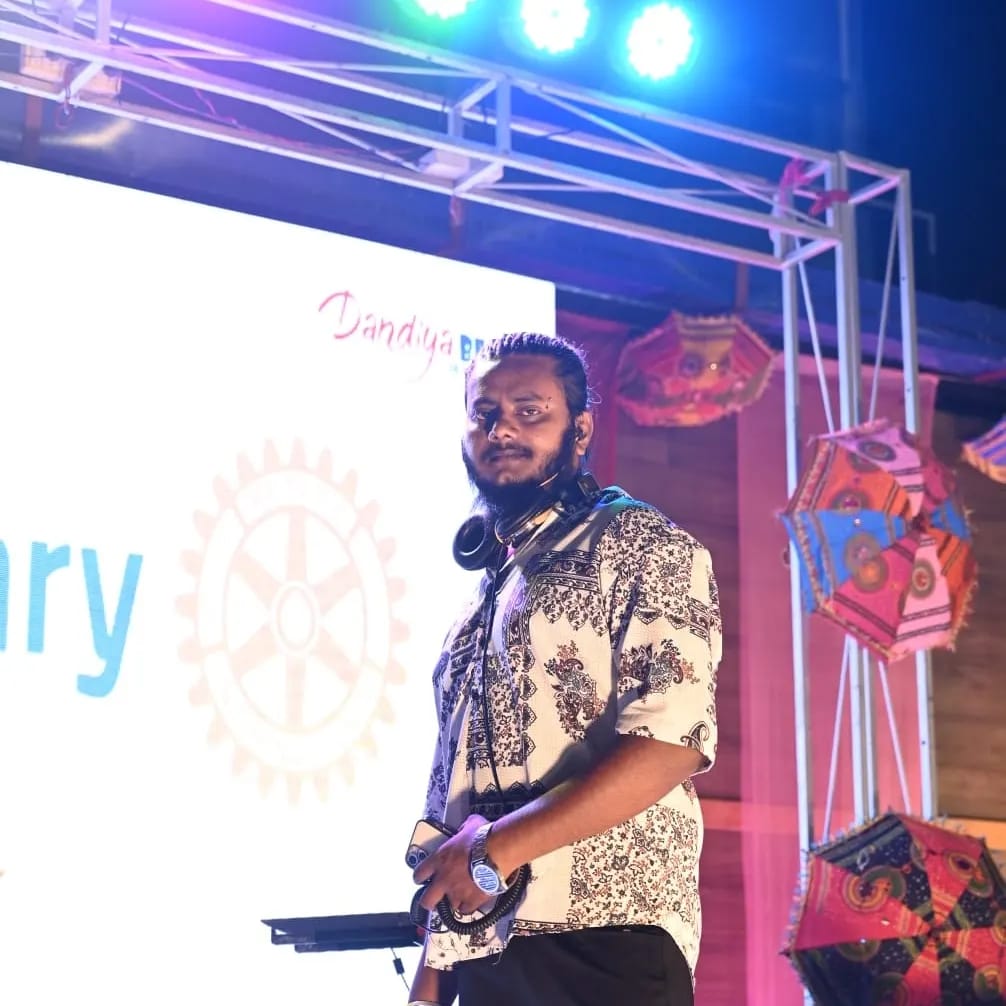 One of the most lucrative careers is DJing. Dance floors and DJs are essential to any celebration, whether in a club or at home. A career in this field allows you to pursue what you are passionate about.
It is certain that you will rise to stardom, gain a celebrity profile, and enjoy glamour and fun as a result. When you are a DJ, you are your own boss; you can set your own rules and do what you like, thus unleashing your creativity.
DJs are performers and entertainers at the same time. A DJ's career cannot be complete without networking. There is nothing more satisfying than listening to music, and DJ Abi leads the pack when it comes to electrifying musical performances. There is no one else who can better shape and mix the already well-known songs into even finer tunes. DJ Abi is known for reworking amazing songs in different styles. DJ Abi loves to experiment and his experiments have great results.
DJ Abi is an experienced DJ and producer that has been entertaining dance floors since 2013, in clubs, at events, and at private parties. As he creates an atmosphere of taste, talent, and celebration, he ensures that music and entertainment are properly mixed. Bringing extensive knowledge of music to every event, he makes every event memorable that guests will talk about for years to come.
The popularity of DJ Abi's remixes has reached the pinnacle of success, crossing all boundaries, and he is intimately bound with the club culture of India. He is from Muzaffarpur, Bihar. Now, he is one of Bihar's top DJs. With a smile and humble attitude, he can make you a good friend.
Over the course of his DJ career, ABI has not only introduced his creative style and techniques to the profession but also achieved immense popularity in clubs and events. It is also important for a DJ to be knowledgeable about the latest innovations in club music. Drums, guitars, flutes, and tablas are some of his favorite instruments. In addition to hip-hop, club, Bollywood, house trance & retro hits, he also plays electronic music.
Due to the diversity of electronic music, DJ Abi creates mixes that are memorable and unique for every occasion. To help him stand out in the music industry, DJ Abi always wanted to do something different. Rather than sharing his remixes on any platform, he opted to perform only on platforms where he would perform exclusively. He mastered his skills over the course of time, and now that he plays any mix, it sounds more like fresh air.
The DJ ensures that every track he produces breaks away from his previous work. DJ Abi's musical hits are widely appreciated by the masses for this reason. Moreover, his songs appeal to music lovers of different genres, including hip hop, pop music, electro music, and trance and techno.
In spite of the fact that we all possess some talent, he believes that few people recognize it. To present songs with passion is an art, and DJ Abi has succeeded in bringing it to the next level.