Producer Ankusha Sharma And Jassi Are Ready To Release New melody 'Baarish' On JA Production
Anjali Arora is a popular Indian social media inspirers and actress who remains in the headlines for her short videos on social media account. Her videos obtain a lot of love from the fans due to which many regional music companies started offering him acting in their video songs. Anjali worked in many superhit songs like Supna, Temporary Pyaar, Mutiyar, Sutli Qamar, and Aashiq Purana. After that, due to the ban of Tik Tok in India, she begun making her shorts and reels on YouTube, Instagram, and other social media handles.
Immediately the number of followers on her Instagram account crossed 13 million. Due to this, she obtain a chance to participate in MX Player platform and Alt Balaji's show Lock Upp in the year 2022 itself, which is being presented by Bollywood Queen Kangana Ranaut.
Anjali Arora and Shiv Thakare are going to pair up in the love melody for the very first time. Anjali Arora is always highly demanded in the industry for her over-the-top skills and dance moves are now also featured in love music videos. She has appeared in various songs setting fire all over the stage along with the hearts of fans. This lady is now unstoppable. She has seen very kind and soft-hearted nature people. These two Anjali Arora and Shiv Thakare are going to collaborate with the video director Rahul Dogra in his next song titled
"Baarish'. Rahul Dogra is an Indian video director who has mainly worked in bollywood movies, web series and music videos. After announcing the song the fans are now keen to watch the song on social media platforms.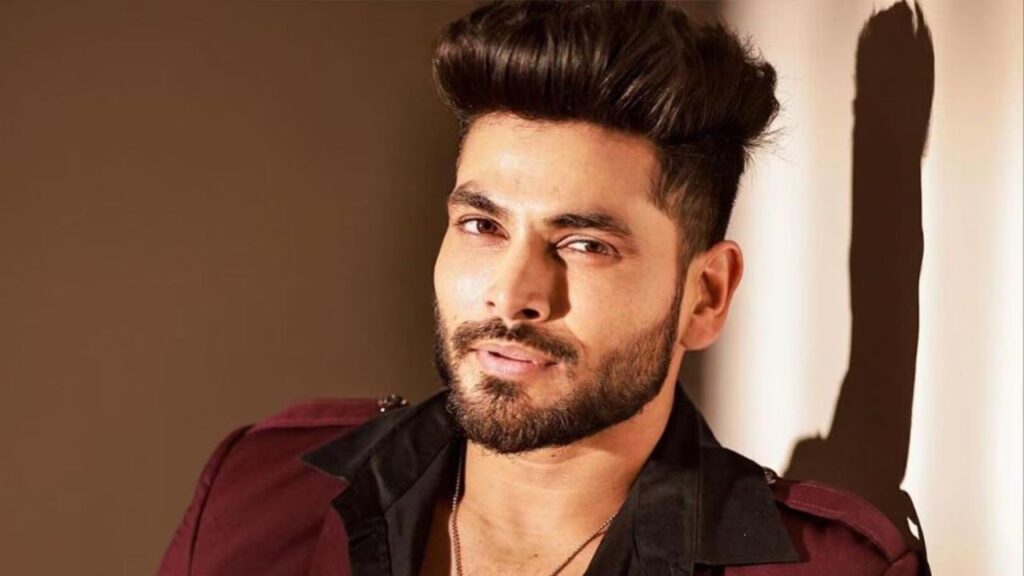 Ankusha Sharma and Jassi have once again proven their keen eye for every talent with "Baarish". The song is a perfect example of how a talented team can come together to create something truly special. The producers' efforts to promote talented people in the industry are commendable, and they have undoubtedly paved the way for a bright future for these faces featured in the song. Former beauty queen and Bollywood actress Anjali Arora & Actor/Model Shiv Thakare played lead of this song. Thakare is best known for his role as a reality television personality. His journey began with the reality show MTV Roadies Rising in 2017, in which he reached the semi-finals. Subsequently, he appeared in MTV's The Anti Social Network. In 2019, He participated in the Marathi reality-program Bigg Boss Marathi 2 and ended up winning the show In 2020, he joined the panel of MTV Roadies Revolution as a judge in the audition rounds.
In March 2021, he launched his entrepreneurial project, a deodorant brand called "B.Real".[9]
From October 2022 to February 2023, he was seen participating in Colors TV's reality show Bigg Boss 16, where he finished as the 1st runner-up
In an industry brimming with talent and creativity, producers Ankusha Sharma and Jassi are set to make a significant impact with their latest production under Ja Production London. This highly anticipated song, titled "Baarish," promises to captivate audiences with its soulful melodies and mesmerizing performances. With the talented Bollywood singer Javed Ali & Arpita Mukherjee and lyricist/Composer karan Lakhan on board, this upcoming release is poised to make waves in the Bollywood music scene.
Anjali Arora and Shiv Thakare are the male lead actors in this song. Fans all over the world are excited to see Shiv Thakare in a music video for the very first time and also have some expectations from Baarish.Moreover, the credits are also being shared; the song is presented by a JA Production directed by Rahul Dogra. The song is sung By Javed Ali and Arpita Mukherjee. Feauring Anjali Arora & Shiv Thakare, karan Lakhan as Music composer. Produced by Ankusha Sharma & Jassi.
As the release date approaches, anticipation and excitement continue to build among music enthusiasts and fans alike. The upcoming release of "Baarish" will mark another milestone in the careers of those involved, showcasing their passion, talent, and commitment to creating exceptional music.