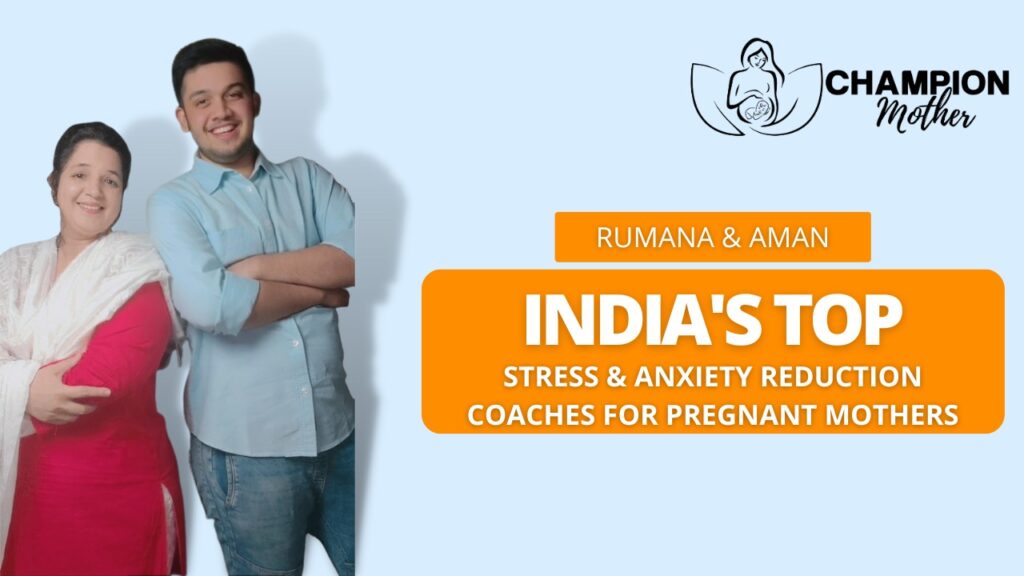 Champion Mother Helps You Gives Birth to Iconic Baby
Stress and anxiety are two of the biggest enemies of pregnant mothers. They can cause a host of problems, from preterm labor to birth defects. That's why champion mothers are on a mission to help other pregnant mothers overcome stress and anxiety, so they can give birth to healthy iconic babies.
So far, the program has been a success, with many pregnant mothers reporting feeling more relaxed and less stress and anxious after participating. And, best of all, they're giving birth to healthy iconic babies!
If you're a pregnant mother struggling with stress and anxiety, don't hesitate to reach out to Champion Mother. It could be the difference between having a healthy baby or not.
Champion Mother, a leading pregnancy resource in India, is helping mothers-to-be all over the country manage stress and anxiety during pregnancy. The company's new program, "Iconic Baby Program," offers a strategy to get rid of stress & anxiety during pregnancy.
With nearly one in five pregnancies ending in miscarriage, and many more experiencing complications, it's important for pregnant women to manage stress and anxiety. Champion Mother's "Iconic Baby Program" offers all resources to get rid of stress & anxiety during pregnancy.
"We're excited to offer this program to help pregnant women in India manage stress and anxiety during pregnancy," said Champion Mother CEO Aman & Rumana. "Pregnancy is a wonderful time, but it can also be a stressful time.
The stress and anxiety of a pregnant mother can seriously affect the baby in her womb. The increased stress hormone during pregnancy can lead to premature birth and physical malformation of the baby. Pregnancy is a time when every woman experiences an increased level of stress hormones, which are essential for preparing the mothers body for labor. However, if there is too much stress hormone in the body, it may cause serious problems for the baby. That's why it's important to take effective measures to reduce stress levels during pregnancy.
The programme is entirely online and assists women in understanding and controlling their stress and anxiety during pregnancy. There are also online resources and a support group for pregnant mothers; for more information, visit their website.
A team of professionals who have spent years researching and figuring out the best way for pregnant women to manage their stress and anxiety created this programme. That much is obvious.
The programme will give you all the resources you need to reduce stress and anxiety throughout your pregnancy. They go above and beyond to assist you in every way they can, and their team of professionals has worked hard to create this programme a comprehensive solution for pregnant mothers.
Connect with them to know more about their program:
Website: www.championmother.com
Instagram: https://www.instagram.com/championmothers/