AYUXH, 21, is a self-proclaimed Singer & Songwriter from New Delhi, India.
He believes making musical creations trains one's brain into focusing exclusively on what its creator desires; if those thoughts aren't backed up with reality then there will never be anything worth living for! The composer spends hours upon end thinking about exactly how each note or words should go until finally coming out as something perfect: "It gives meaning", and that what's he is all about: A Perfectionist.
Music has been a part of his life from the very beginning. He started writing songs and composing from 2019, But never found anyone matching his taste of music, He created few songs but never released them, then he went solo and released his debut track in 2022, Red Flags, because he knew that music don't only please people but also makes who you are going to be in this musical world — whether or not they could hear it depends on your creations."
AYUXH, owns a Record Label – AVANT-GARDE RECORDS (LLP), crafts music inspired by variety of genres ranging from R&B, hip hop, pop, rock etc.
He always believes in quality content over quantity, his vision is to create good music and keep giving his best to entertain his supporters.
Some people have goals to reach the top and to achieve their goals push themselves to the extreme and attain a position that gets them fame and recognition. Their passion and sheer determination gets them to the highest levels, and only a few are able to attain such towering positions. The world of music is evolving at a fast pace and every year new artists emerge and conquer people' hearts with their work which gets wide recognition. Today, every artist wants to come out with the best work and make the most out of their craft. They aim at making planned moves and are successful in appeal to a large audience base through their creativity and talent. AYUXH is one such powerhouse of talent who with his unwavering passion for music has garnered some true listeners within a short time of stepping into the music zone, which is undoubtedly an impressive feat, as compared to people nowadays who are making their work look big rather than really attain some reality to their work.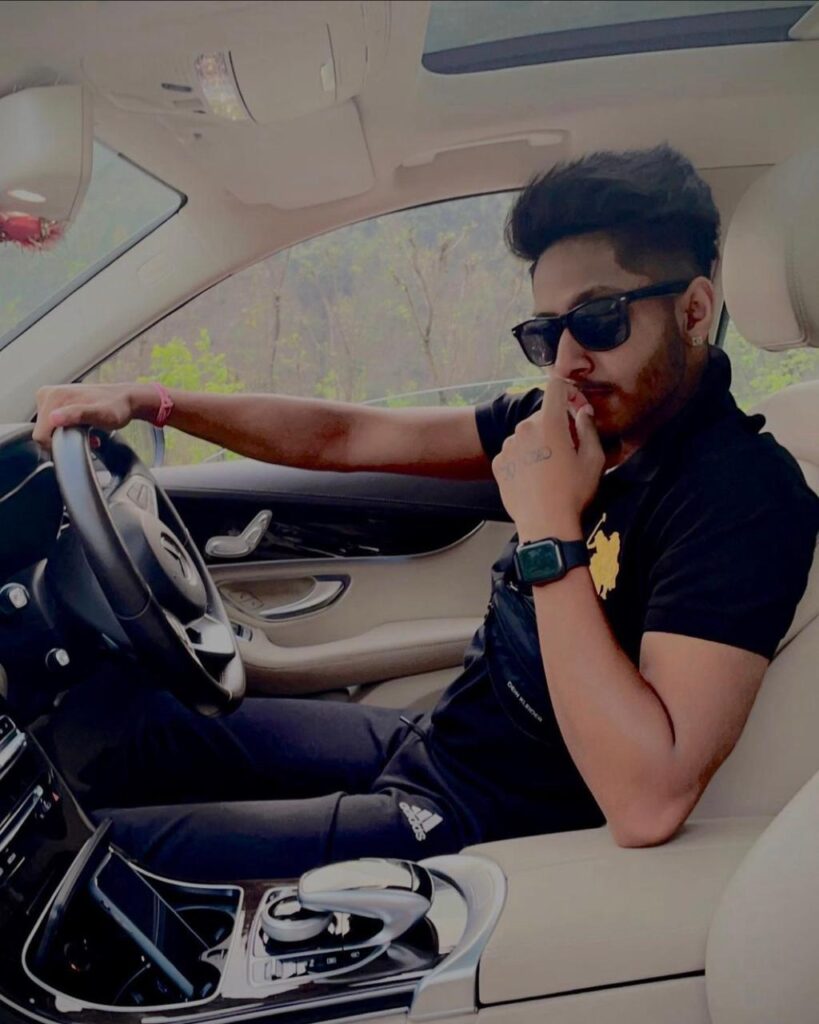 Music can heal even the physical disability of anyone! It's not only AYUXH who believes in this, but also many other people. The healing power is due to how beautiful and soul-touching music really are for some individuals suffering from disabilities or any sort of injury that makes it difficult for them move around without assistance.
Hard work always pays off, and he is very confident about his upcoming EP and Music Videos "Being an independent artist is tough at times. You have no help and have to do it all by yourself. Upcoming tracks would be showcasing urban Punjabi music also.
Connect with him for Listening his songs & Updates:-
Instagram: – https://www.instagram.com/ayuxh1_/
YouTube: – https://www.youtube.com/channel/UCNQBlzbfvupimQY9gmyoleg
Spotify: – https://open.spotify.com/artist/0gUdLhuceg2n2jYgx4xsoG?si=j4xbep-pRgKRmYRo57RwhQ