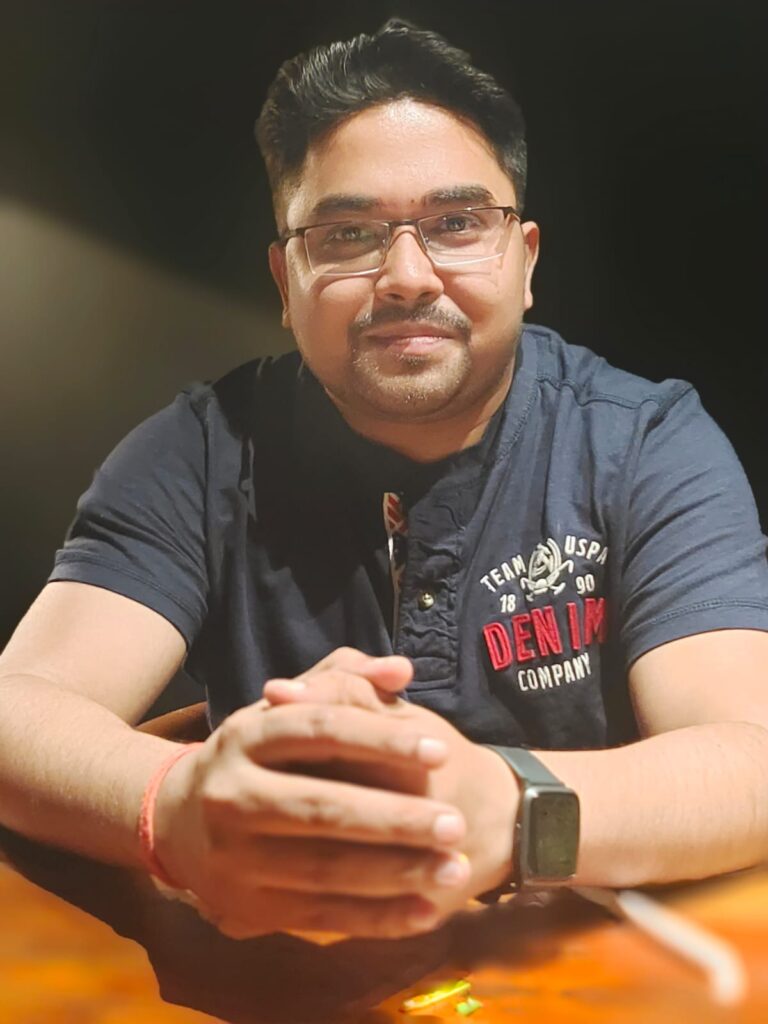 Ankit Gupta was born on the 29th day of January in the year 1990 in a beautiful city of India, Delhi. Mr. Balkishan Gupta and Mrs. Krishna Gupta are his supportive and astonishing parents. Ankit Gupta has grown up sharing a solid bond with three sisters 'Payal Goyal,' ' Nidhi Gupta, and 'Preeti Gupta.' His Zodiac sign is Aquarius. Ankit Gupta is an undergraduate and has completed his higher studies at RajkiyaPrathiba Vikas Vidyalaya, Yamuna Vihar, and Delhi. Ankit is a very diligent and responsible man. He enjoys being with his family and loves them. Because of the financial instabilities of the family, he entered the business field when he was just 17 years old, which reveals how talented the man is. We have a quote resembling this;
"Baada loke darmiyaan kuch aisi saazish hui,Hamara ghar that mitti ka, hamare hi ghar bharish hui."
Ankit Gupta is married to Harsha Gupta, and they have two cute children, a beautiful daughter Shrishti Gupta who is seven years old, and an adorable son Rudra Gupta who is five years old. Ankit believes that his wife is his backbone, she is his biggest supporter, and he admires her extremely.
Career and Achievements of Ankit Gupta
"Change" is the law of the universe, everything changes with time nothing is permanent. In the year 1985 (before the birth of Ankit) his father left his hometown, Bhiwani, Haryana, and came to Delhi with hopes and desire to initiate something new, He went into the business field and started a 'Sleeping Mattress Manufacturing Business,' and with his hard-working nature and backbreaking work, he created his clean and reputed image in this field. His father is a businessman for the last 40 years. In 2007, Ankit accompanied his father in his business with an individual firm 'Krishna Traders.' As we know Krishna is the name of his mother, it shows his love for his mother. After entering this field, Ankit managed to earn respect for himself and his father in Mattress Manufacturing Industry.
In 2008 Ankit registered his company in Delhi VAT and got VAT number and also, he applied for trademark name 'Spring Touch.' With a lot of obstinate struggle and devotion, Ankit started getting a profit through his business through positive efforts and blessings from his parents, then he applied for another trademark 'Ortho Care' in the year 2010. Ankit never gave up and his active performance started paying back. Now he has five registered trademarks, and the mattress of his company has been certified by the government. His company has now a great turnover (of 9 digits). Ortho Care is promptly a prominent and successful brand in the market, it is reaching vaster users day by day due to its high quality and durability. They have two e-commerce websites and have 5 stars rating on google, apart from this they are also active on other social sites.
Connect with him to know more about his journey:
Youtube – https://youtube.com/Orthocaremattress