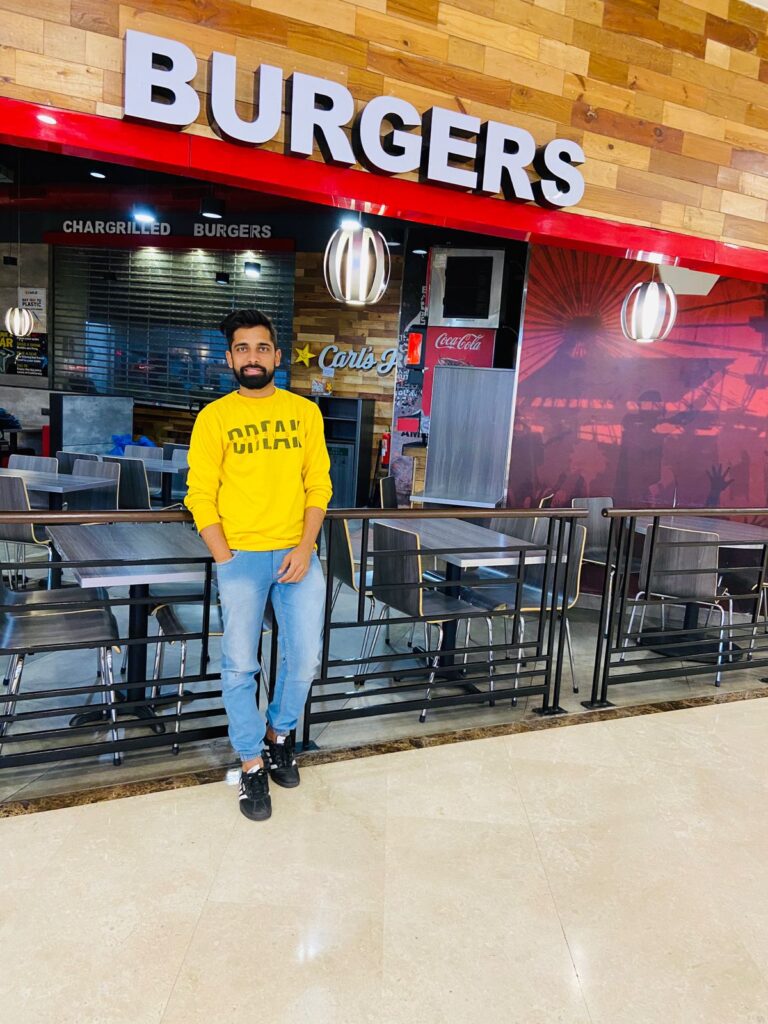 No matter what, creativity should never be limited. Utilizing the creative potential in the best possible manner, model and Indian actor Shubham Teotia has been giving versatility a new meaning. With his successful stint in the Acting world, Shubham Teotia is gearing up to try his Fortunes in the field of acting. His passion has been surrounded by the lights, camera and action. Blessed with immensely good looks, dapper style, and over the top talent. Shubham Teotia has already collaborated with different brands for shoots.
Shubham Teotia is a young actor from Meerut the state of Uttar Pradesh. Shubham is one such guy who always believed in doing something creative and unique in life apart from studies where people can know him by his name.
Acting is an art in which very few are blessed. Passion and practice can make you even better than the most in the competition. Acting has always been the first love of Shubham.
Shubham Teotia was so passionate about acting that he first started with discovering his own acting interest, Shubham Teotia spent all of his time and effort in improving his skill in acting.
In the second decade of the 21st century, everyone wants to be an Actor or creator. Acting often leads to fame and success if done properly. However, only a handful of people know to make it work in the big and bold world of glamour, and Shubham Teotia is one of them.
He is a Digital creator, Actor, and He is from Meerut. Acting are taking their game to the next level and often making their debut in Bollywood as an actor.
Shubham Teotia was born on 22 October in Meerut but lives in New Delhi India, though he never really got much exposure to the entertainment industry as a kid, Shubham Teotia a small town boy who came to the city of dreams Mumbai, having a vision in mind to become the top actor of the country. Shubham Teotia was always determined to make a name for himself in the industry. He believes that success has no shortcuts. This young talented man says "you can't get done much in life if you only work on the days when you feel good".
Practicing voice modulations and being a theatre artist Shubham soon got noticed for his work and started getting offers for commercials. Shubham has been a part of various commercials and finally got a break in Bollywood with Bagpat ka Dulha. A love action drama movie where Shubham played a vital role and catched the eyes of the audience.
Shubham thereafter is flooded with offers and there is no looking back ever since.
Shubham has achieved a commendable name in the Bollywood industry.Apart from acting Shubham also is a fan of travelling. The small town boys dreaming big would love to travel the world. When asked on his Bollywood debut Shubham says "Stuggle does pay off well. It was my struggle and my family's support that I finally made it. My debut in Bollywood.
Shubham has proven that hard work yields results and perseverance always rewards an individual. He has always been calm and composed and yet charming, and this small-town boy has paved his way through the entertainment industry with sheer hard work and determination.
Shubham Teotia fond towards cricket was commendable, he played a lot of cricket tournament at state and national level.
Shubham Teotia even done MBA .Shubham Teotia have a youtube channel with the name of The Vine Crew. He use to make comedy videos during his college life. In 2019 he got a break in bollywood movie and now he is about to come on Netflix as well.
Shubham recently started his start up by the name of Teotia Sports in which he deals in all kinds of sportswear and equipment. Apart from this, passionate and hardworking Shubham even has his own YouTube channel "Teotia Sports" which has gained 50K Subscribers so far.
Shubham had achieved many awards such as in 2012 he won-All india national award – Best sports man of the year – 2014 Best all-rounder of the year – 2015 Best culture program of year – 2016 Best IIMTIAN of the year – 2017 Best all-rounder of the year – 2018′
Get In touch with Shubham Teotia on :-
Instagram – www.Instagram.com/shubh_teotia
IMDB: – https://m.imdb.com/name/nm11592761