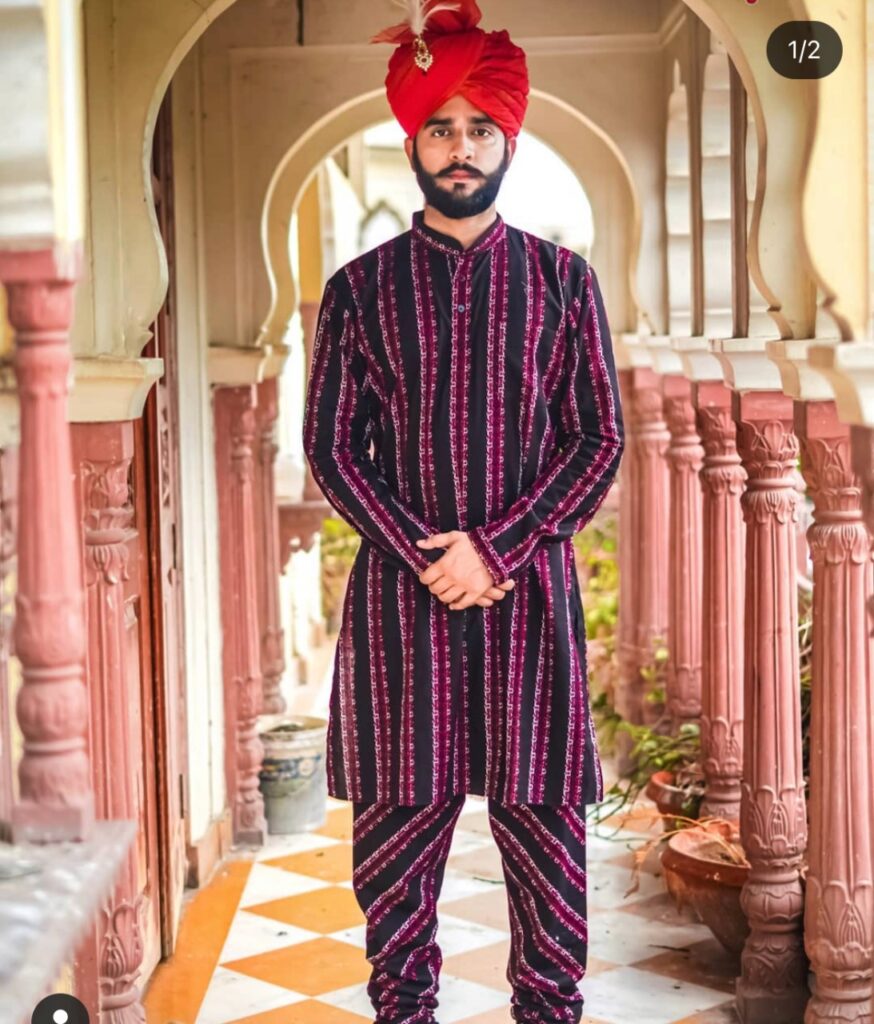 The young Sanchit Saran Actor, fashion model, artist, social media influencer and also a software engineer and creative soul believes that Acting & fashion is something that can become a language for a person's personality.
Among the many industries that have been on a constant rise, who could deny the rapid growth of the fashion scene worldwide? This often makes people wonder about the factors that might have helped the industry achieve continuous momentum and success. Well, among the many rising names in the world of fashion we have today, , Sanchit Saran who wants people to know that the Acting & fashion realm has been on the rise due to young fashion models, influencers, and professionals' endless efforts to work around newer ideas and implement the same to inspire innovation and greatness in the industry. It is amazing to know that Sanchit Saran himself is a part of this list, who has put in every possible effort to push forward the growth of the fashion world with his incredible work.
EARLY LIFE OF THIS EXCEPTIONAL PHENOMENON
Sanchit Saran is a young actor ramp walk model and social media influencer from the Jaipur state of Rajasthan and Sanchit is also a Software Engineer working in high reputed IT Company… He used to visit Mumbai, Delhi, for his work related Projects on regular basis.
Sanchit is one such guy who always believed in doing something creative and unique in life apart from studies where people can know him by his name.
Acting is an art in which very few are blessed. Passion and practice can make you even better than the most in the competition.
Acting has always been the first love of Sanchit. Sanchit Saran was so passionate about acting that he first started with discovering his own acting interest Sanchit spent all of his time and effort in improving his skill in acting.
GLOSSING OVER HIS X-FACTOR
As we say, something conies naturally in life, and Sanchit k has that X — factor in him when you talk about his acting. He becomes a different person when he does acting. As he was in Engineering College his parents wants Sanchit to go for a Job, Then he used to do both Job and Acting, Modelling parallel. Sanchit was also fond of fitness, He also open a Fitness Channel Later on, and his acting skills pulled over the attention on August 2020 while giving interviews he received a phone call from THE KAPIL SHARMA SHOW's team member that he got selected for live call with Kapil Sharma.
Link – https://www.instagram.com/tv/CFDCao9JPMk/
This was like a dream which came true and it was a life changing moment for Sanchit saran when he came to know he is going to share platform with popular star Kapil Sharma , After that his Life gets a boost people start recognizing him on social media, many brands used to approach for collab with sanchit
CATCHING UP WITH THE CAREER ILLUSTRIOUS
Here are some of his works:
Worked in Many Short Films, also worked as A Junior artists in many Movies
Worked for 120+ big brands (Like one plus, Lays, Pepsi, Gillette, etc.)
Sanchit Saran was always determined to make a name for himself in the industry. He believes that success has no shortcuts. This young talented man says "you can't get done much in life if you only work on the days when you feel good'. Sanchit has proven that hard work yields results and perseverance always rewards an individual.
Sanchit is Very clear about his vision he says wants to inspire lots of people Explore your passion and talents. We were all made with God-given talents. Don't limit yourself…
He says he has seen many talented people not continuing their passion either after marriage or after getting job, as he used to do an IT job He is an Engineer by day, model/actor by night… He used to follow his passion. He never settle at one place
He has always been calm and composed and yet charming. His personality has been admired by fans on different social media platforms, and this small-town boy has paved his way through the entertainment industry with sheer hard work and determination Sanchit follower not only draws inspiration from him but also is a role model to many.
Connect with him to know more about his journey:-