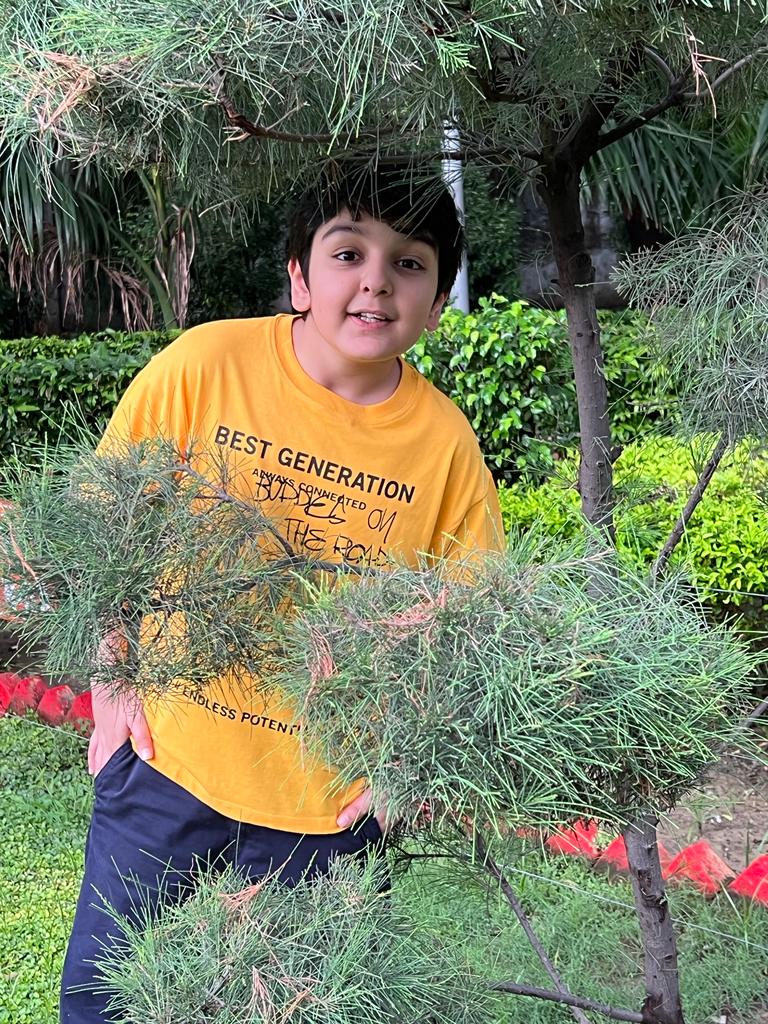 When fighting against diversity and achieving what you want to do the most there is no question that there will be a few setbacks. Aarambh Trehan is a perfect example for this scenario. Aarambh Trehan is a child actor and an influencer who started this path at a very young age.
Known for his social media presence and acting, Aarambh Trehan is an Indian child actor. A successful Star Plus serial titled "Yeh Rishta Kya Kehlata Hai" brought him into the spotlight. Additionally, he has been seen in Sony TV's crime thriller series Crime Petrol. Furthermore, he has appeared in several commercials. Aarambh Trehan became interested in acting and has now become a child influencer on Facebook, Instagram and other platforms.
In an Interview while reacting to the questions, Aarambh shares his experience in the industry: –
His initial thoughts were about how the shot will go, what the outcome will be, whether the audience will like it or not, and so on. After a while, he realized and understood that he needed to focus on his work, learn his strengths and weaknesses, and then act accordingly. While performing anywhere, Aarambh feels much more comfortable now. Through professional experience, he has grown as a confident individual. As a result of knowing himself, Aarambh was able to become a better version of himself.
Aarambh's learning experience and the advices that he received from the industry:
Turn up on time because it affects yours and everybody else's planned schedule as well.
Read the script, do the homework. It's a job, it's your job.
Concentrate, listen and be ready.
Support your friends or colleagues at times when they do well or even when they struggle.
Think about putting anything on social media about your work.
Be respectful.
Aarambh says "As humans, we are meant to grow throughout our lives. The goal of reinventing ourselves is not a quick fix or a one-night effort. In order to become who you want to be, you need to practice continuously, day in and day out, until you realize you have always been who you want to be"
Aarambh is eternally dedicated to his work. He just wants to work a lot, have different versatile experiences to groom himself. Aarambh says: Working for him is a passion which he'd want to continue forever, irrespective of whether he is being a part of any movie, web-series, or serials.
Get connected with him to know more about his Journey