Abhinav Kannojia, the name among India's Youngest Internationalb Public speakers, who has trained more than 6000+ people Globally in Sales & Networking Events at the age of Just 25.In recent years, He has also shared the stage with some Famous Celebrities like Rithvik Dhanjani & Jawed Habib in Global events including Thailand, Dubai, and Turkey.He believes that in today's rapidly evolving digital landscape, the power of social media and the internet cannot be overlooked.
Abhinav has built an illustrious career over the span of five years, establishing himself as a trusted authority in the field of digital marketing and social media. His passion for aiding others in their pursuit of success has inspired countless individuals to tap into their full potential and generate life-changing incomes.
At the heart of Abhinav's philosophy lies the firm belief that anyone can achieve financial freedom with the right guidance and determination. Through engaging public speaking engagements, Abhinav shares not only his wealth of knowledge but also his personal experiences, effectively illuminating actionable strategies to harness the vast potential of social media and the internet for financial success.
As an international public speaker, Abhinav has graced the stages of renowned conferences, seminars, and workshops all around the world. His dynamic speaking style and inspiring stories captivate audiences from diverse backgrounds. Abhinav possesses a unique ability to connect with people on a deep level, allowing him to cut through the noise and clarify the path towards prosperity. From startups to small businesses, and from aspiring entrepreneurs to individuals seeking financial independence, Abhinav's clients benefit from his comprehensive understanding of digital marketing nuances, enabling them to unlock the secrets to online success.
Whether you are a business owner looking to increase revenue streams, an aspiring digital entrepreneur seeking to break into the industry, or an everyday individual striving for financial independence, Abhinav is the Perfect Mentor you need to navigate the intricacies of the digital landscape successfully.
People address him as a multi-talented professional, from being a Commerce Topper in his Academics, to teaching CA students for more than 4 years, a Certified Ethical Hacker from EC-Council, who has a served the Government in some cases of Cybercrimes at Haryana, Delhi and Meerut Cyber cell. He always Inspire People to Focus more on High paying skills in the market, than just focusing on Academics and Depending on Jobs too much. He has proven today, that anyone who has a Smartphone & internet connection can make 5 to 6 figures easily from home, using social media and the power of Internet. He also suggests that for doing so you just need to be focused on one high paying skill that has Great Demand in the market, anyone with sheer dedication, a little discipline combined with consistent hard work can make it possible in a very short time.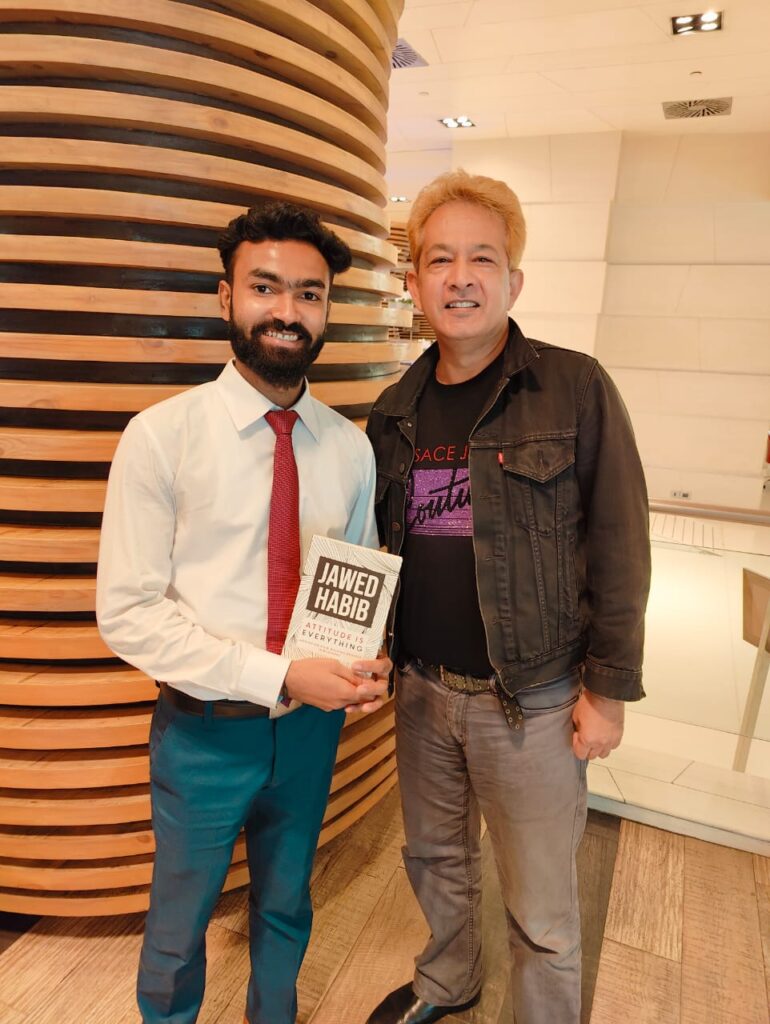 His recent students include people from all ages and all parts of India. By following his strategies & Fail-proof Success blueprints, they are able to generate 5 to 6 figures monthly online, by just working besides their study and 9-5 Job. Abhinav believes in learning from the Best Mentors all around the Globe & has been trained by International Mentors like Jordan Belfort (aka the wolf of Wall Street), Grant Cardone & High-ticket Coach, Sifu Dan Lok. By combining their Proven strategies of Sales, Marketing and Business Growth, Abhinav has made it easy for people in India & abroad, to Learn only what exactly works in today's market. He has a keen hobby of reading self-help books, and he suggest that If You want to get Great knowledge that will help you to become Wealthier & Happier You should definitely not miss these amazing books:
• Rich dad Poor dad (By Robert T. Kiyosaki)
• Think & Grow Rich (Napoleon Hill)
• The Secret (Rhonda Byrne)
• How to win & influence People (Napoleon Hill)
• The Power of Your Subconscious Mind (Dr. Joseph Murphy)
• Eat that frog (Brian Tracy)
• 10x Rule (Grant Cardone)
• Attitude is everything (Jeff Keller)
• F.U. Money (Dan Lok)
These books will help anyone to become extraordinary in their life, these are must read, in any order.
Lastly, we would like to mention his 5 Golden Rules & Beliefs that he tells in most of his Sessions for being Successful;
1. "You can do, whatever you believe, not your parents, or the people, it is only You, who has Ultimate Control of your
Future."
2. "Whatever you do in life, anything, anytime, anywhere Just Use Internet before Doing something new, or taking any decision for the first time, and Never forget to use The 80/20
Principle, to make things much easier."
3. "Never depend on your Job, or a Single source of income, If you cannot wear the same dress every day, & cannot eat the same food every time, then How can You be so much dependent on a Single source of income, Do whatever makes You happy and just learn Digital Marketing & Sales to turn it into a Business."
4. "The world is ever evolving, every second in this universeand cosmos, there is lot of creation & destruction, You are just a stardust on this little planet, Never think You are Everything, but also don't underestimate Yourself, that You are Nothing, Always believe that- You are something!"
5. "Fake it till you make it, is one of the best way of learning new things, and also achieving what you never did,
Whatever I have achieved & learnt at this age is a big example of this Advice I followed."
For interviews, speaking engagements, Sales training & Digital marketing services, or inquiries, please contact:
[Abhinav Kannojia]
[Public speaker, Sales Coach, Digital Consultant]
[+91 70-786-21669]
[E-mail: mentorabhinav@gmail.com]
[Instagram- @abhinavputz]
To learn How to start Earning using social media, kindly contact him On his Instagram channel, & mention this article. Link is below