WHAT IS GROCER GANGTOK?
It's Truly Said "We cannot solve a problems with the same level of thinking that created them." In April 2020, When everything was restricted and we were not allowed to step out due to lockdown, Imposed due to the Covid-19 pandemic, it was difficult to even go outside for buying fruits and groceries, people were standing in a queue that too for so long. Acknowledging the real problem there was no platform for online groceries in Gangtok and people were facing immense difficulties in fulfilling their basic grocery needs.
Tanzay Gupta with the mindset of an entrepreneur an attitude and approach to thinking that actively seeks out change, rather than waiting, Launched Grocer Gangtok as a mobile application.
Grocer Gangtok is an online platform from where a consumer can buy fruits and vegetables to the gourmet grocery. This will also be delivered to the consumer's doorstep. The main aim Behind Grocer Gangtok is to deliver basic necessity items to the consumer at the same market price.
Tanzay says that Grocer Gangtok is not just a Business, it's a service to people, when people thank us for delivering their food, medicines, fresh vegetables or groceries on time that makes my day and motivates us to do more"
And Tanzay's Mantra is "Try, take risks and never give up"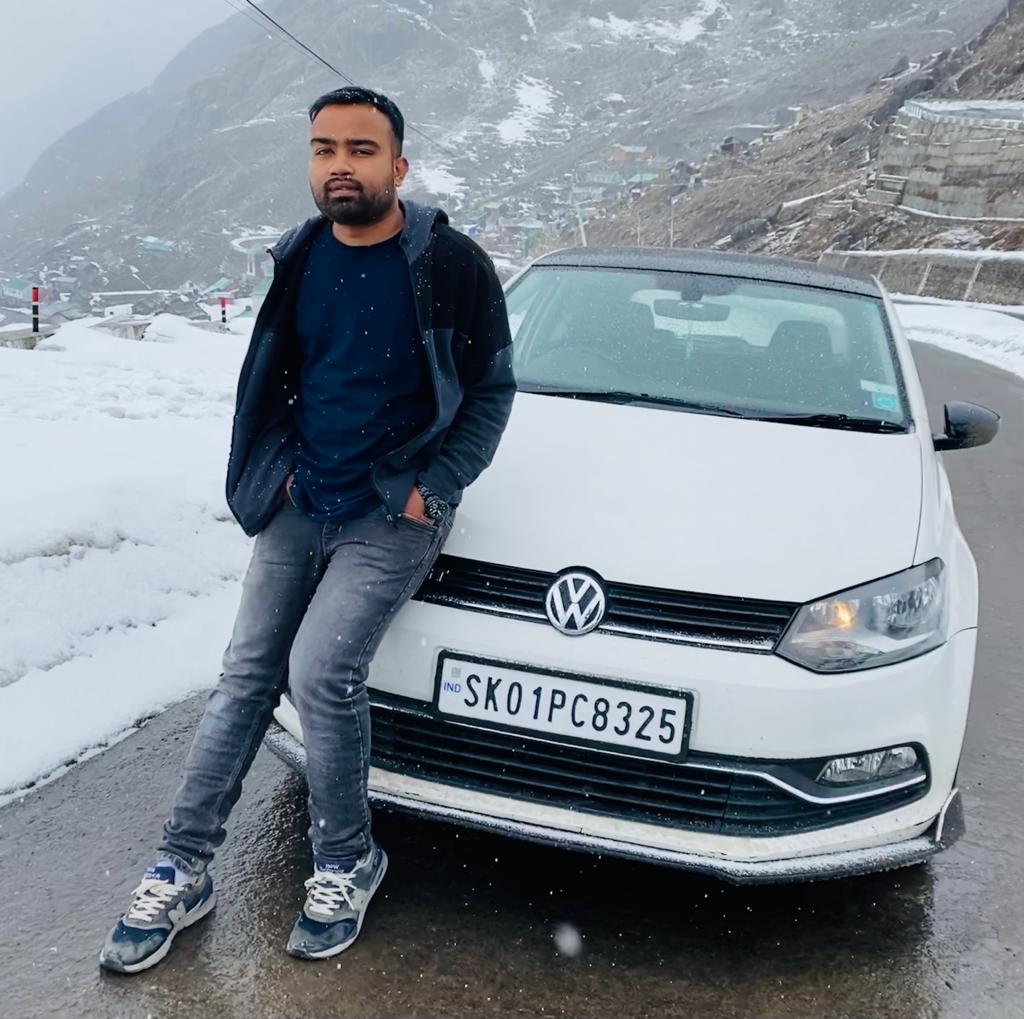 IMPACT OF COVID-19 ON ONLINE GROCERY DELIVERY
Covid-19 has shifted consumers from conventional grocery shopping to online grocery shopping and Grocer Gangtok has helped many people during the pandemic firstly with the great plan execution , secondly the delivery charges were completely free to the health care workers and for the people who were quarantined isn't that the best service provided by them. During that period many startups refused to deliver at the doorstep to the buildings that were under quarantine but Grocer Gangtok delivered even to those buildings. The grocer is the best delivery app because they deliver at the market price that too with proper hygiene.
SAFETY FOR CONSUMERS
Consumer safety was the priority and they maintained hygiene so well, they delivered fresh products to everyone.
Delivering fresh products that to at market price was the main concern and they did an amazing job.
GROCER GANGTOK GROWTH
Tanzay Gupta found exponential growth since the pandemic time. Till now they have successfully done more than 9000+ deliveries, and also they have helped more than 1500+ families who were quarantined. They have their own fleet of scooters and vans for deliveries. Also, they saw a 30 percent jump in revenue because of corona virus. In the past 18 months Grocer has received so numerous "Letter of Appreciation's" from many individuals, institutes and organizations for their amazing service.
And now the startup plans to expand to other Tier III markets for its grocer online marketplace. Also they are planning to grow their products in Majhitar, Rangpo, Singtam and many more due to the growth of Industry in this locality. As for now their major focus is to capture the market in Gangtok.
To know more about Grocer connect with them
Instagram:- https://www.instagram.com/grocergangtok/
Website:- https://grocergangtok.com/