Jahanvi Bhalla is a 21-year-old founder of Deskin Studio, on a mission to shake up the marketing and innovation solutions industry. Jahanvi began her entrepreneurial journey in her early teens and has since grown her company to serve over 100 clients globally with her fresh & unique approach.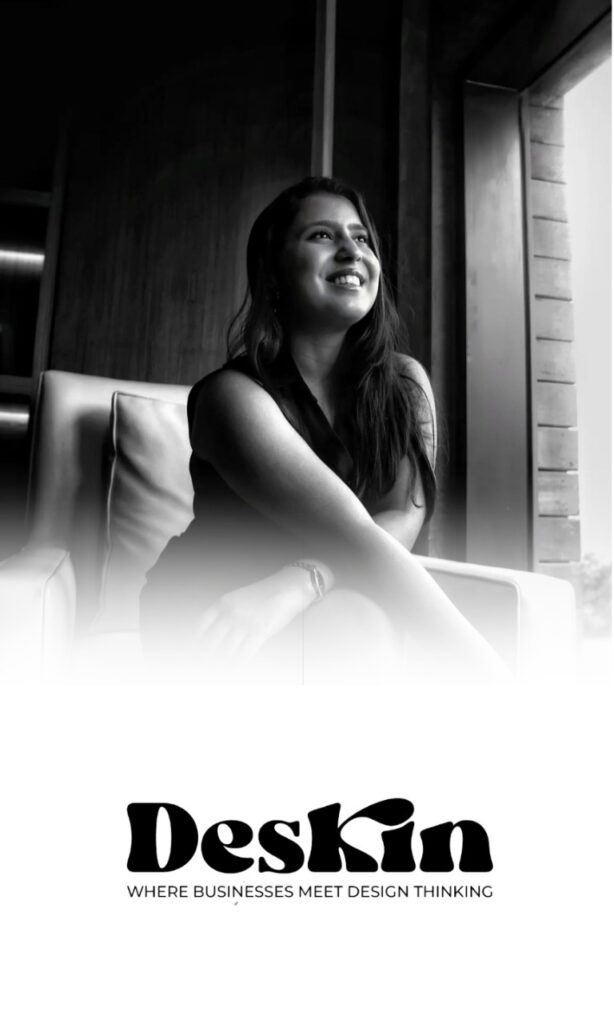 Her journey truly started when as a freelance designer, she noticed a disconnect between clients' visions and the output of the agencies they were working with and also found that truly innovative agencies were often too expensive for most businesses to afford. To bridge this gap between innovation and affordability, she founded Deskin Studio.
Deskin Studio offers a wide range of services, including logo design, branding, web and app development, packaging design, social media management, paid ads, and email marketing. Their goal is to give every business the efficiency and optimization of having an in-house marketing and design team, without its high cost.
One of the key pillars of Deskin Studio is empathy. Jahanvi believes that by truly understanding and empathizing with their clients, they better serve their needs and create solutions that truly meet their specific requirements.
Jahanvi's story is a testament to the fact that age is just a number and that with determination, hard work, and a willingness to take risks, anyone can achieve success as an entrepreneur. She has not only successfully bridged the gap between innovation and affordability but also made the dream of having an in-house marketing and design team a reality for many businesses.