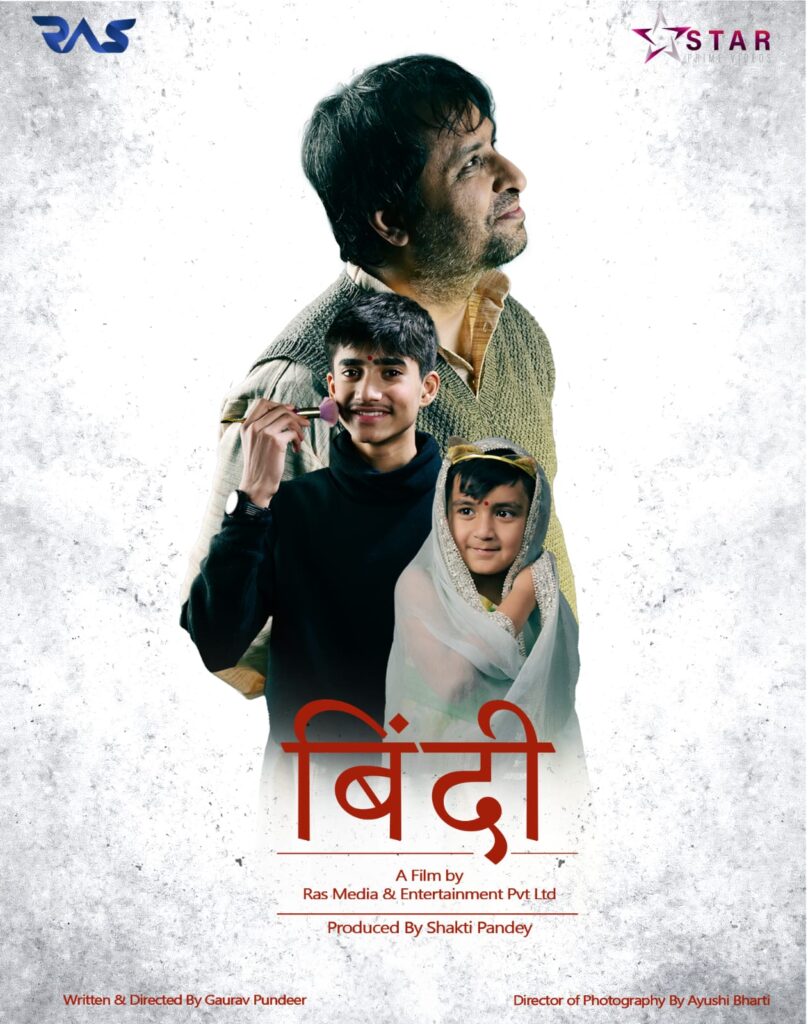 In the realm of storytelling, where emotions are immortalized on the silver screen, RAS Media & Entertainment Pvt. Ltd. emerges as a beacon of creativity and innovation. Through their latest cinematic masterpiece, "बिंदी," this distinguished production house presents a captivating narrative that promises to resonate deeply with audiences.
A Journey with RAS Media & Entertainment Pvt. Ltd.
RAS Media & Entertainment Pvt. Ltd., known for their prowess in crafting TV commercials, documentaries, fashion photography, feature films, and music albums, stands as a testament to artistic ingenuity. With a rich tapestry of experiences and a relentless pursuit of excellence, RAS Media & Entertainment has etched its name among the luminaries of the entertainment industry.
The company's mantra, "Turning Your Vision into Reality," serves as a guiding principle. Through their work, RAS Media & Entertainment transforms the visions and dreams of their clients into tangible works of art. Whether it's crafting emotionally charged TV commercials, capturing the innocence of moments in baby photoshoots, or producing melodious music albums, the company brings creativity to life in myriad forms.
Introducing "बिंदी" – A Cinematic Delight
At the heart of RAS Media & Entertainment's latest endeavor lies the film "बिंदी." This cinematic gem is a testament to the power of storytelling, brought to life under the creative vision of Gaurav Pundeer, the film's writer and director.
"बिंदी" is a narrative that delves into the intricate fabric of human relationships and emotions. As the story unfolds, the film weaves together the threads of love, ambition, sacrifice, and self-discovery, creating a tapestry that resonates with viewers from all walks of life.
Shakti Pandey: A Visionary Producer
Behind every great film, there's a visionary producer who believes in the power of storytelling. Shakti Pandey, the producer of "बिंदी," brings his expertise and passion to the table. With a commitment to nurturing creative narratives, Pandey's involvement ensures that the film's essence is preserved and amplified.
Ayush Bharti: Illuminating Frames
The visual poetry of "बिंदी" is brought to life by the talented Director of Photography, Ayush Bharti. Through his lens, every frame becomes a canvas onto which emotions are painted. Bharti's skillful play of light and shadows adds depth to the characters and scenes, enhancing the overall visual experience of the film.
A Tapestry of Emotions
"बिंदी" isn't just a film; it's a journey that promises to tug at heartstrings. RAS Media & Entertainment Pvt. Ltd. has once again demonstrated their ability to weave captivating narratives that leave an indelible mark on the hearts of viewers. Through this film, they celebrate the beauty of human emotions and the complexities of the human experience.
A Cultural Conversation
"बिंदी" is more than a film; it's a cultural conversation that transcends barriers. As the lights dim and the story unfolds, audiences are invited to connect with the characters and themes that mirror their own lives. RAS Media & Entertainment Pvt. Ltd. reaffirms its commitment to storytelling that resonates, challenges, and inspires.
With the anticipation building for the release of "बिंदी," audiences are gearing up to embark on a cinematic journey that promises to be nothing short of extraordinary. The film's trailer and promotional materials have already piqued curiosity, offering glimpses into a world that captures the essence of human emotions.
As the premiere date draws near, RAS Media & Entertainment Pvt. Ltd. continues to shine as a creative powerhouse, ready to make its mark on the world of entertainment once again.