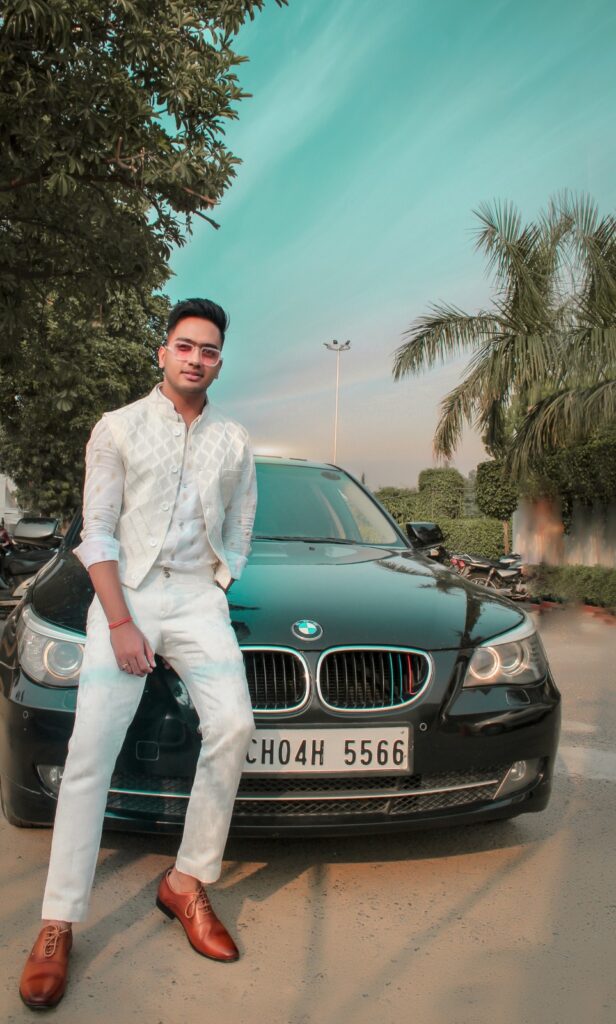 In the world of glamour and fashion, makeup plays a crucial role in enhancing one's beauty and confidence. And when it comes to makeup, the name of Saurav Kumar is sure to come up. With over 18 years of experience in the industry, Saurav has created a niche for himself as a makeup artist par excellence. His unique and exquisite makeup style has made him one of the most sought-after makeup artists in Bollywood and Pollywood.
Saurav's artistic flair and unmatched talent have helped him to work with some of the biggest names in the industry. His mastery over the latest makeup techniques, including eye shadowing, contouring, highlighting, lip coloring, and rouging, has made him indispensable to many renowned actors, artists, and singers. Whether it is the traditional or the modern makeup, Saurav knows how to make his clients look their best.
Saurav has honed his makeup skills from some of the most reputed institutes in the world, including Bharat & Dorris, Make-up Studio, Daniel Bauer, Bobbi Brown, Rae Morris Australia, and from Mr. Ron from Holland. His deep understanding of the science of makeup and his attention to detail have helped him to create some of the most beautiful and stunning looks in the industry.
Having previously lived in Mumbai, Saurav is now based in Jalandhar, and his talent has already made him a favorite among the big-fat clients of North India. His brushes move with an unparalleled speed on the faces of his clients, and the style he gives to their hair is simply unbeatable. His makeup styles have a story to tell, and at times, they are ethnic, while at other times, they are a little modern, or even artistic and thematic.
Saurav's makeup artistry is a true reflection of his passion and dedication to the craft. His extraordinary makeup has made many Bollywood and Pollywood celebrities look ravishing on the silver screen. Some of the stars who have received the Saurav touch include Isha Gupta, Yuvika Chowdhry, Mandira Bedi, Ranbeer Kapoor, Karan Kundra, Dia Mirza, Shilpa Shetty, Sonam Bajwa, Amisha Patel, Neha Basin, Zareen Khan, Malika Arora, and Eellnaz Narozi, to name a few.
Saurav's attention to detail and his ability to create stunning makeup looks have earned him a huge fan following on social media. His Instagram handle is filled with pictures and videos of his clients, flaunting their stunning looks, and thanking Saurav for his magical touch.
In conclusion, Saurav Kumar is a true gem of the makeup industry, and his unmatched talent and expertise have made him one of the most respected and loved makeup artists of our time. Whether it is a simple or a complex makeup look, Saurav knows how to make his clients look and feel their best. His passion for the art of makeup is evident in every stroke of his brush, and his clients know that they can always count on him to create magic on their faces.