The Newest Edition of the Glaze Iconic Awards features Ankit Bagde as one of the top 10 Filmmaker & Producers or 2022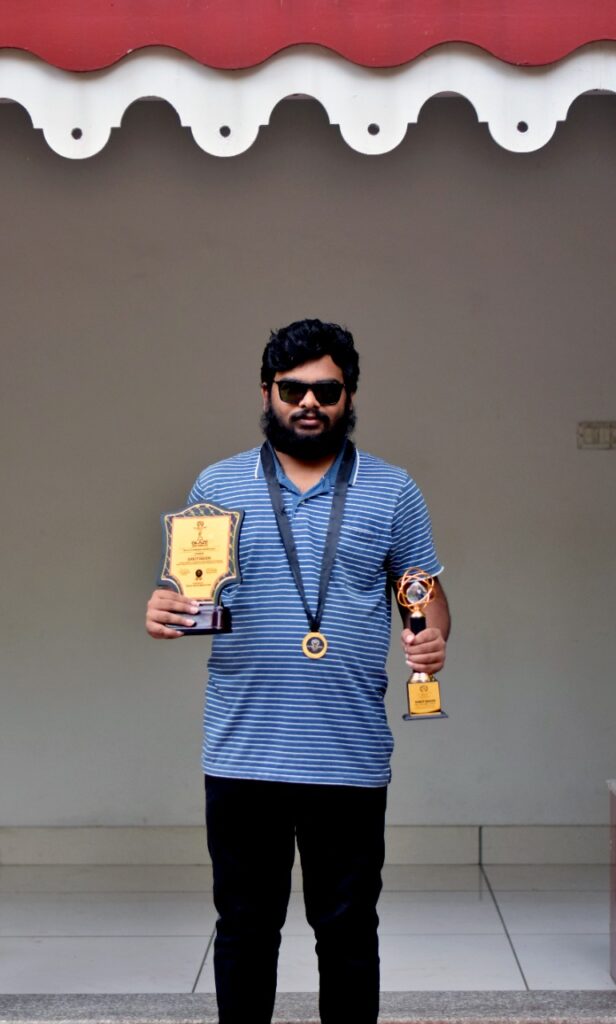 There are no limits to the art, talent, and vision that are present in today's world, and that does not apply to the music industry either. Ankit Bagde is one of these skilled professionals who wears many hats as a director, cinematographer, and producer.
Digital World Innovations holds a series of Indian Influence Awards, recognizing the best artists and influencers in the world and online. The Glaze honors the work of these artists with this awards ceremony. India has provided the world with some of the most unique and fascinating artistic styles.
The Glaze Iconic Awards announce the launch of their prestigious awards program to recognize Indian influencers, musicians, entrepreneurs, and artists. By offering a platform for increased visibility and recognition, the Glaze Iconic Awards can help you reach your potential.
Ankit Bagde is a new generation filmmaker who has a lot of skills to grab your attention and it will make you think about the content he made and after watching his movies you will go to talk a lot about his film. And of course, you will wonder what is on this guy's mind to find out.
Ankit Bagde is a Film Director who is known for his movies VICCHEDAK, PAPER, and PISHACHINI which are grabbing a lot of attention from movie watchers. Vicchedak is the kind of movie where you get caught in the middle of a situation and yes it is a dream. The depth and psychology of this film are intensely moving and make you think about it, the main focus of this film is a special scene between father and son where the director shows the harsh reality of emotional support that needs to be taken care of.
We, humans, need in our existence. Ankit can play with the psychology of the audience where he makes you think about a person's situation or why something is happening that is happening in one's life! Sometimes he tries to show the parallel life of a character and makes you think like the character. That's what he does with his artistic elements of cinema.
On the other hand, he directed Pishachini a film for the masses, which was an imaginative and engaging supernatural thriller, Ankit knew the sentiments of the audience at large, and what they want in the horror supernatural genre, and he presented it exactly as He did it by giving his twist and turn. Was loved by the audience.
Every angle keeps you guessing what will happen next Time and again his script gives you heart-warming moments. He is the kind of director who is balancing the class and the audience at large with his distinct approach to each and every one of his projects. His film Vichitrak has done very well in film festivals and his second film Pishachini has received a lot of good from the general audience.
Next one of the most creative works in his filmography is Paper a beautiful thoughtful film that has received huge acclaim at film festivals.
The film was screened alongside Hrithik Roshan's Super 30 at the International Children's Film Festival of Bihar, where it gained a new reputation for the director. Ankit brings freshness to his films which are missing from mainstream cinema, he tries to put an idea in our mind that what will happen to our feelings in the next few years as our life is becoming materialistic day by day and we are losing our sociality. Atmosphere.
Let's wait for its release. Ankit's story is a style of writing where the audience and their opinion defines the actual story.
Get Connected with him to know more about his Journey:-