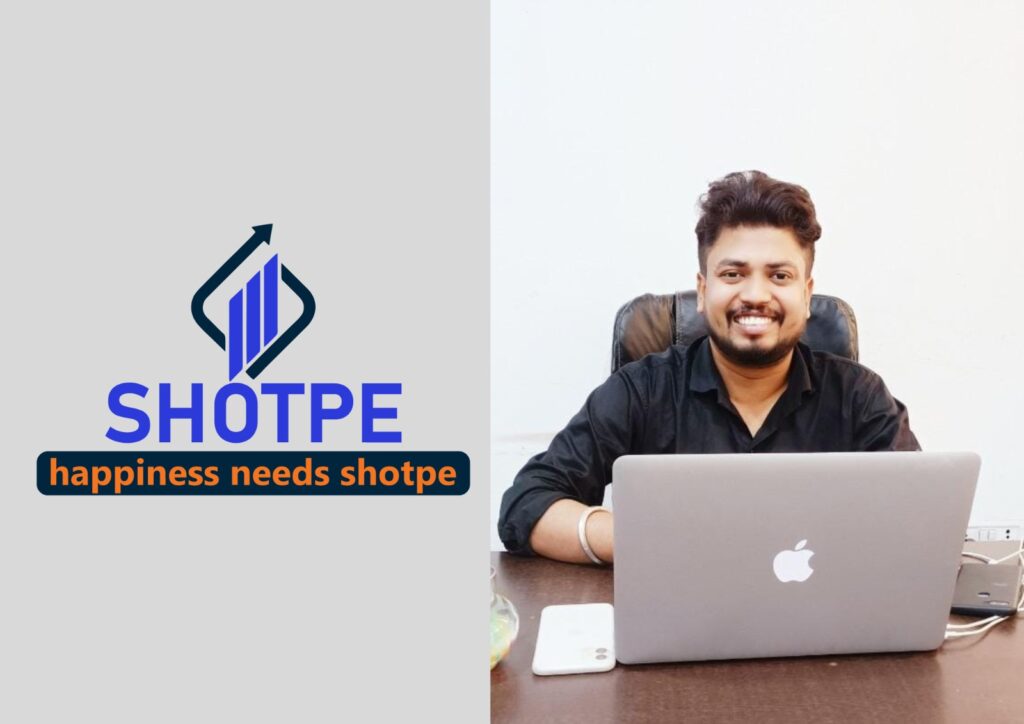 Noida, India
Sudeep Vishwas, an influential Indian entrepreneur and a driving force in the realm of IT services and business development, has once again demonstrated his visionary approach by injecting a substantial 2 million into ShotPe Tech Private Limited. This strategic investment not only underscores Vishwas's commitment to innovation but also cements his role as a catalyst for transformative change in the digital landscape.
Famed as the Founder and CEO of SAMRAT TECHSERV PVT. LTD., Sudeep Vishwas has etched an extraordinary path to success. Headquartered in Noida, India, his company has rapidly ascended to prominence as a powerhouse in software development, mobile app solutions, and comprehensive IT services. Sudeep's leadership acumen has propelled the valuation of SAMRAT TECHSERV PVT. LTD. to a remarkable 50 crores, an undeniable testament to his strategic brilliance.
Sudeep Vishwas embarked on his entrepreneurial voyage in 2017, planting the seeds of his ambitions with a humble cyber cafe endeavor funded by a modest investment of Rs. 20,000. Fueled by his unshakable faith in his abilities and a reservoir of innovative ideas, Sudeep's aspirations extended beyond mere financial success; he aimed to orchestrate a lasting impact. This unrelenting determination laid the cornerstone for his subsequent entrepreneurial ventures, forming the bedrock of his future accomplishments.
The year 2020 saw the birth of Sudeep's brainchild, SAMRAT TECHSERV PVT. LTD., an all-encompassing hub catering to businesses navigating the complexities of the digital age. The gamut of services offered, spanning telesales, tele collection, software development, website construction, and digital marketing, has propelled the company into a position of high regard. Under Sudeep's strategic guidance, the company has garnered a reputation for excellence, characterized by premium solutions at competitive prices, rendering it a preferred choice for discerning businesses seeking unmatched IT services.
Yet, Sudeep's entrepreneurial prowess extends beyond SAMRAT TECHSERV PVT. LTD. His visionary drive has impelled him to initiate three additional companies, each with a unique purpose:
ShotPe Tech Pvt Ltd: A pioneering fintech venture poised to unveil a cutting-edge mobile app and website, delivering avant-garde financial solutions. Sudeep's 2 million investment in ShotPe Tech Private Limited showcases his dedication to propelling innovation within the realm of financial technology.
Grohostin Pvt Ltd: Operating as a reliable provider of hosting and domains, Grohostin furnishes businesses with a robust platform to establish and fortify their online presence. Sudeep's multifaceted approach is evident as he forays into various facets of the digital landscape.
Jan Samrat Foundation: Reflecting his altruistic spirit, Sudeep established this non-profit entity dedicated to uplifting society through a range of initiatives. This venture echoes his commitment to giving back to the community that has played a pivotal role in his journey.
Sudeep Vishwas's recent infusion of 2 million into ShotPe Tech Private Limited exemplifies his unwavering dedication to reshaping the digital landscape. His journey from a modest cyber cafe owner to a trailblazing entrepreneur, diversifying his portfolio across multiple ventures, stands as an inspiration to emerging business leaders. Sudeep's legacy is an ongoing narrative, with each chapter of his ventures contributing to his narrative of entrepreneurship, innovation, and transformative influence.