In the fast-paced world of technology and innovation, few companies manage to make a mark as significant as 3D Strikers. Founded in 2021 by Roshan Kumar and Zeba Naved, with the support of Shivam Garg, and later joined by Rajeev, 3D Strikers has risen to become a frontrunner in the field of 3D printing, offering a diverse range of services related to 3D printers, prototypes, and more.
The company's journey began with a bold step by Roshan Kumar, who took the brave decision of leaving a well-paying job to pursue his passion for 3D printing and entrepreneurship. While lacking financial resources, Roshan possessed an abundance of knowledge and dedication to make his dream a reality. Starting from a small room with just one 3D printer, 3D Strikers set out to carve its place in the 3D printing industry.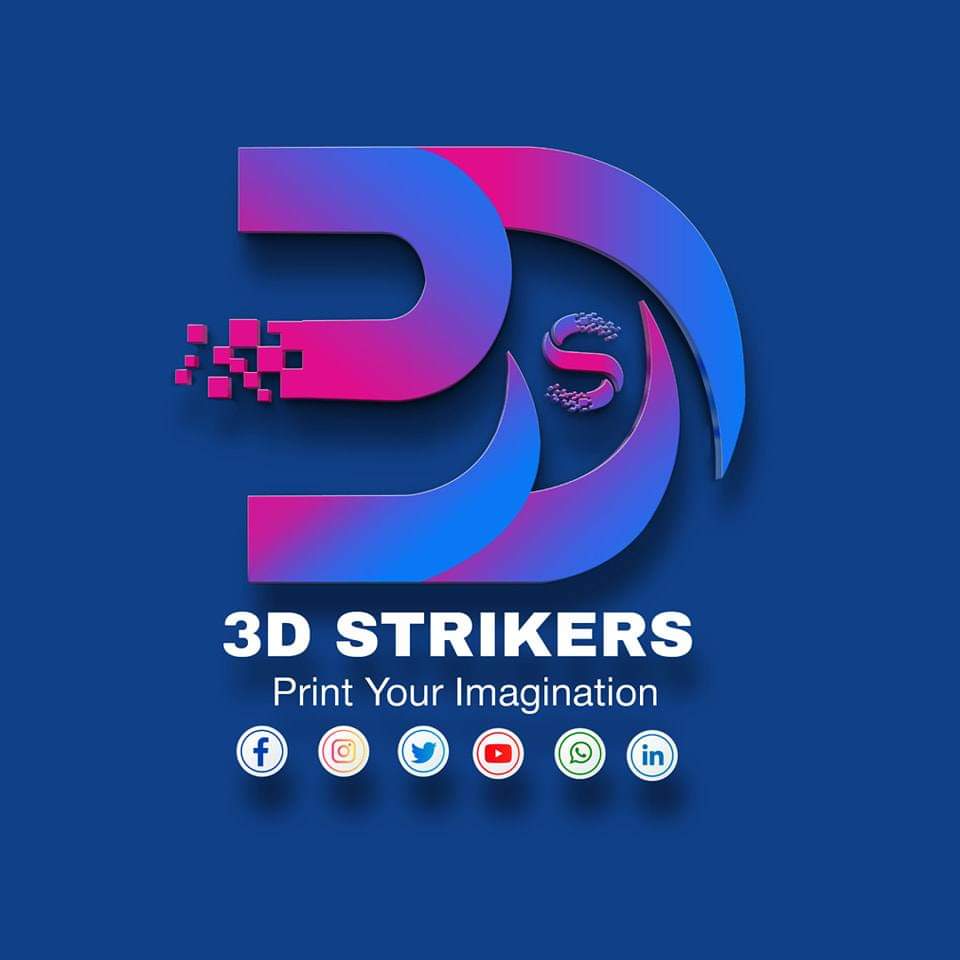 As a pioneer in its field, 3D Strikers aimed to democratize access to 3D printing technology and make it available to a broader audience. What started as a modest operation quickly gained momentum, empowering individuals and industries with limitless possibilities for creativity and manufacturing.
Central to the company's rapid growth has been its unwavering commitment to excellence. 3D Strikers expanded its capabilities by adding state-of-the-art 3D printers that deliver unmatched precision, speed, and quality. The carefully curated selection of machines catered to a wide range of clientele, including entrepreneurs, artists, engineers, and architects.
However, it's not just the cutting-edge technology that sets 3D Strikers apart; it's their dedication to customer satisfaction that truly distinguishes them. The team at 3D Strikers takes great pride in paying meticulous attention to every project, ensuring that each client's vision is brought to life with utmost detail and perfection. Collaboration with customers is at the heart of their approach, providing expert guidance and support throughout the entire creative process.
The exceptional results and the ability to exceed expectations have earned 3D Strikers the trust and loyalty of an ever-expanding customer base. The company's reputation as a reliable partner in innovation has attracted clients from various industries, including product design, prototyping, architectural modeling, and educational materials.
Beyond its commercial success, 3D Strikers is deeply committed to giving back to the community. Actively engaging in educational initiatives, the company conducts workshops and training programs to inspire the next generation of innovators. By sharing their knowledge and expertise, 3D Strikers aims to foster a culture of creativity and technological proficiency among aspiring minds.
Looking forward, 3D Strikers envisions a future where 3D printing technology becomes an indispensable part of everyday life. With a steadfast dedication to staying at the forefront of technological advancements and a relentless pursuit of excellence, the company is well-prepared to continue its transformative journey.
By embracing emerging trends, exploring new applications, and nurturing strong customer relationships, 3D Strikers is poised to lead the way in shaping the future of manufacturing and design. With their innovative spirit, passion for quality, and commitment to empowering their customers, 3D Strikers is set to leave an indelible mark on the world of 3D printing and beyond.