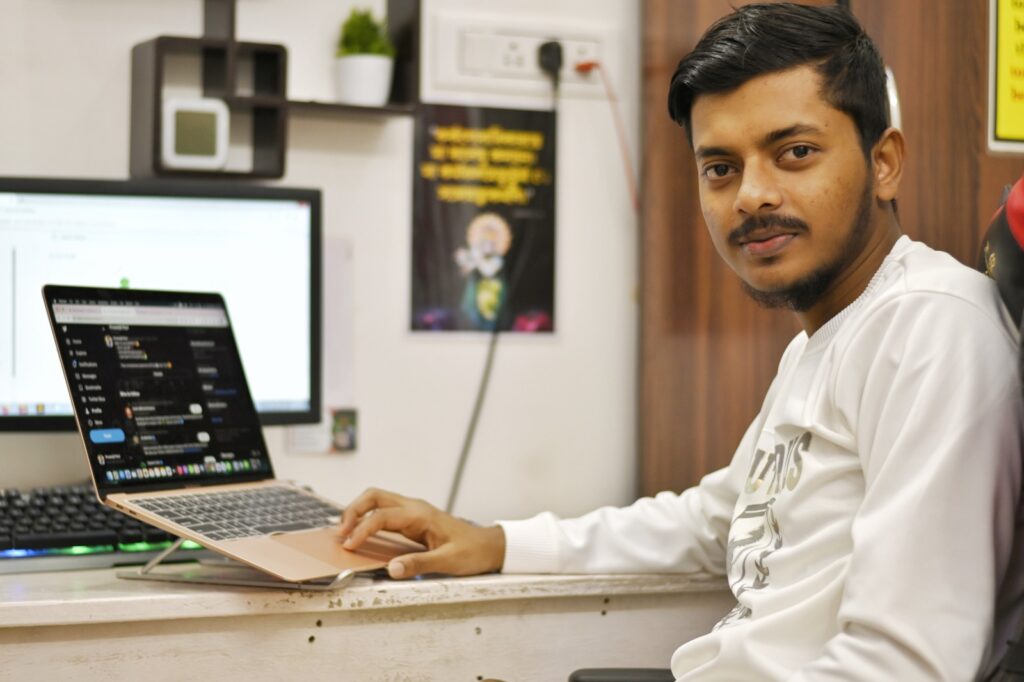 Meet Prosenjit Paul, the youngest digital entrepreneur in Kolkata, who is making a mark in the digital world with his company Grow2Web. At the age of just 22, Prosenjit is a well-known name in the digital marketing industry, providing 360° digital marketing solutions to his clients.
Prosenjit started his content creation journey in 2018 while he was still in college. He started his YouTube channel named "exam365bengali," where he uploaded educational content related to government jobs. After achieving 100k subscribers on his channel, Prosenjit realized the potential of digital marketing and decided to pursue it further.
Being a self-motivated individual, Prosenjit spent day and night learning about digital marketing and its various processes. He started blogging, which helped him gain knowledge about Search Engine Optimization (SEO), which he later used to rank his own micro-niche sites and client websites. With his hard work and dedication, Prosenjit gained the confidence to work for clients and started offering digital marketing services to businesses.
Prosenjit's company Grow2Web offers a wide range of digital marketing services, including web designing, performance marketing, data-driven marketing, branding, and of course, SEO. The company's 360° digital marketing solutions cater to the diverse needs of businesses and help them achieve their goals in the online world.
Prosenjit's vision is to provide the best digital marketing services not only in Kolkata but all over West Bengal and India. He aims to help businesses grow and expand their reach by leveraging the power of the internet and digital marketing. With his expertise and passion for digital marketing, Prosenjit is sure to make a big impact in the industry.
Prosenjit's success story is not just inspiring but also a testament to the power of hard work and dedication. Starting from scratch, Prosenjit has come a long way and has made a name for himself in the digital marketing industry. His journey is a reminder that age is just a number and anyone can achieve their dreams if they are determined and willing to put in the effort.
In a world where digital marketing is becoming increasingly important, Prosenjit's expertise and knowledge in the field make him stand out. His company Grow2Web is not just a business but a platform for businesses to achieve their goals and reach their full potential online.
Prosenjit's journey is a source of inspiration for all young entrepreneurs who aspire to make a name for themselves in the digital world. He is a prime example of how one can turn their passion into a successful career with hard work, dedication, and perseverance.