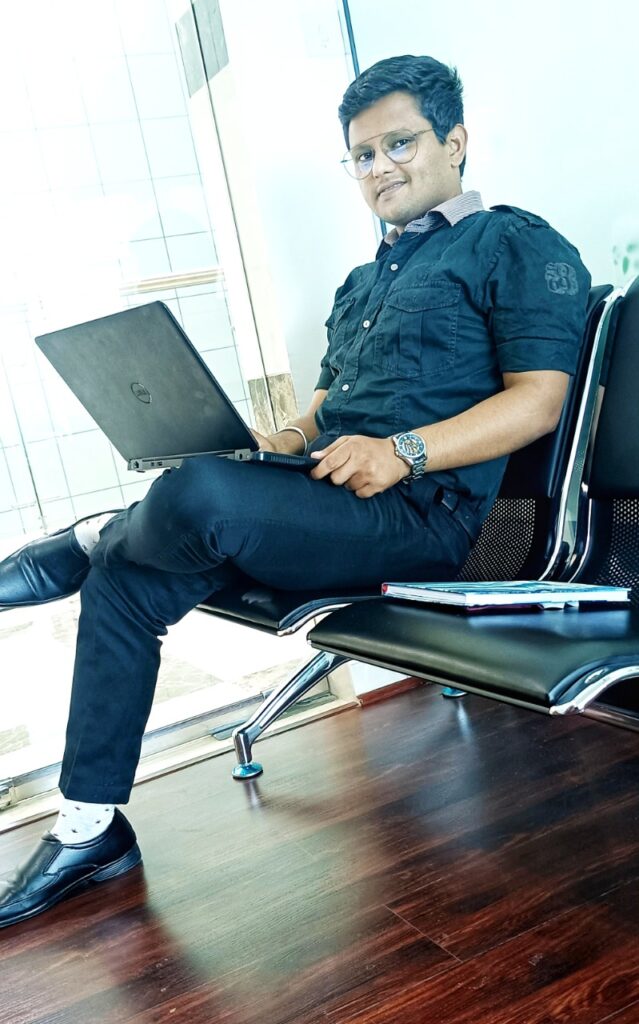 With his never ending passion for success, this young business talent has risen to astounding heights of success alone. He has in fact taken charge of multiple spaces and achieved success in each. As a result, he is still striving to achieve more and achieve further milestones in life. Talking about his entrepreneurial journey, the thoughts of which germinated in his mind long back as a kid, he says, 'my only aim was to hold the reins of the business world as that was all I dreamed while growing up. I put in all my efforts into building a business which has grown to exponential levels today." He always wanted to tread a different path than the conventional one and with that aim he set out to establish his business which flourished in no time, making him one of the most credible names in business.
Being successful in the highly competitive entrepreneurial arena requires one to have a tight grip on it. One has to overcome a number of challenges and odds before they are able to embrace success around this field. In addition, only a small percentage of people are able to cope with the immense pressures that come along with it while many give up halfway before reaching their desired destinations or reaching their goals. Though, there are a few individuals who are able to battle it out and conquer territories which are impossible to head through. We have one such name who has done that and is today towering above all in his area of work, he is Yash Patel, a name to reckon with in the world of business.
Yash Patel is one of the youngest International FMCG Trade Experts in Dubai at the age of 25.
His method for understanding the market and keeping up to date with its daily changes has become his own. Yash knows food products from farm to fork and keeps learning more every day.
Fast-moving consumer goods (FMCG) are India's fourth-largest sector, with household and personal care accounting for 50% of all FMCG sales. Sector growth has been driven by increasing awareness, easier access, and changing lifestyles. As compared to urban India, the FMCG market has grown faster in rural India in recent years. Rural and semi-urban segments are growing rapidly, and FMCG products account for 50% of rural spending.
As the digital space is growing, so is the interest in advancing technology. One such element of this advanced technology is trading. While its Online Trading or on field Trading, Now a days trading has become a whole new career option. While many people have gotten into trading in these digital currencies, there is a significant amount of people who do not understand anything about it.
After completing his Mechanical studies, he began to help service & manufacture medical microscopes in Surat, Gujarat. He travelled to different parts of Gujarat & Maharashtra to provide services, and he grew to discover and understand the potential of every industry around. Before the lockdown, he attempted a few small start-ups, but all failed due to a lack of experience and funding.
For most people, part-time market trading is a source of quick income. Whether you want to be a full-time or part-time market trader, it is essential to have at least basic knowledge of market demands & supply.
He began his career in DUBAI as an executive & individual in the FMCG industry.
After all losses he accepted the incompetence & headed towards the market of GUJRATI'S (AHMEDABAD) one of the biggest export hubs of India. From selling credit cards to selling containers in European countries, he learned very quickly. After successfully acquiring business and market skills.
Get Connected to Know More about his Journey: –
Instagram: – https://www.instagram.com/ig_gohan_3o3/
Facebook: – https://www.facebook.com/gohan.patel.9512
LinkedIn:- https://www.linkedin.com/in/yashpatel303/