TEB CVS's E-GNITE'22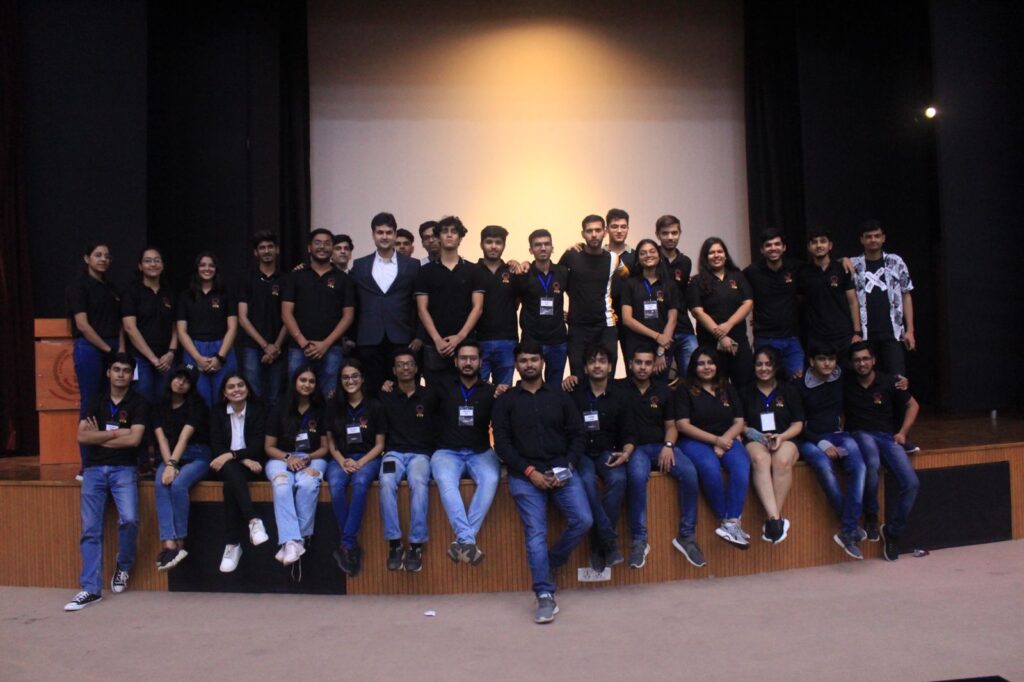 The Entrepreneurial Board Of The College Of Vocational Studies is one of India's leading entrepreneurial cells, running as a non-profit organization. The E-Cell, i.e., TEB CVS, aims to stimulate the dormant entrepreneurial skill-set of young minds, foster entrepreneurial spirit among them and boost early-stage startups. In addition to this, it is a perfect platform for you to give a kickstart to your entrepreneurial journey.

TEB CVS recently organised Delhi NCR's biggest Student's Founders Meet-up on 11th October, 2022. It gathered participation from the stakeholders of the startup ecosystem and out of 600+ registrations, they had invited 65 student founders for the meet-up. This was one of the most significant events in student startup history conducted by the members of E-Cell of College of Vocational Studies where open networking took place and startup founders got an enticing opportunity to share their experience and knowledge, and also meet fellow founders, active investors, mentors and domain experts.

While having a conversation with the President of TEB – Umang Bansal, we got to know that they got support from the key players of the startup ecosystem and also from the different E-Cells Pan India. TEB CVS is the first E-Cell throughout Delhi NCR that conducted an E-Cells workshop that aimed to empower members and to get them connected to the like minded people so that they can match synergies and can be mutually beneficial to all of them.

He further added that these people are planning to scale up to a bigger level, and will provide all possible support to the student entrepreneurs from providing any start-up related services, to connecting them to investors and mentors from this ecosystem. They are looking to connect with more E-Cells and incubation cells Pan India and with the other stakeholders of the ecosystem, trying to make a network so that they all together empower budding entrepreneurs and can promote entrepreneurship among students.
Get connected here to know more about the Meet and future updates
http://tebcvs.com/
Read Full Article on Digital Scoop India & Source Digital Scoop India