NIMS Kanpur is rated as one of the top MCA Entrance Coaching Institutes in Kanpur with its brilliant faculty.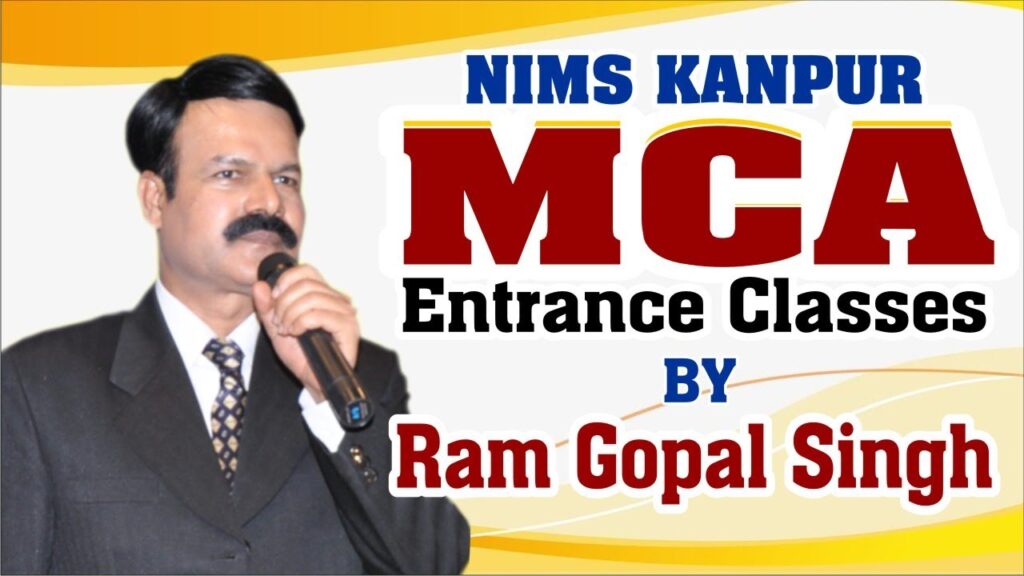 NIMS Kanpur is the Best MCA entrance coaching institute in Kanpur, with its brilliant faculty, cultured atmosphere and result-driven intellectuals who gladly welcome you for a journey of aspirations, challenges, success, and personal satisfaction.
The NIMS Kanpur is a private coaching establishment. NIMS Kanpur prepares students for MCA entrance examinations held throughout the country.
NIMS Kanpur Classes for MCA Entrance Examinations, run under complete control of Ram Gopal Singh, was launched in the year 1998. Within a short span it has achieved the status of undisputed leader in the country in the field of preparing students for MCA Entrance Examinations.
NIMS Kanpur has been imparting guidance for MCA Entrance Examinations to students from all over states of U.P., Uttrakhand, M.P., Chhattisgarh, Bihar, Jharkhand, Maharashtra, Orissa, West Bengal etc. Besides, students come from places as far as Andhra Pradesh and Nepal. This has been possible because of its excellent results year after year at various MCA Entrance Examinations.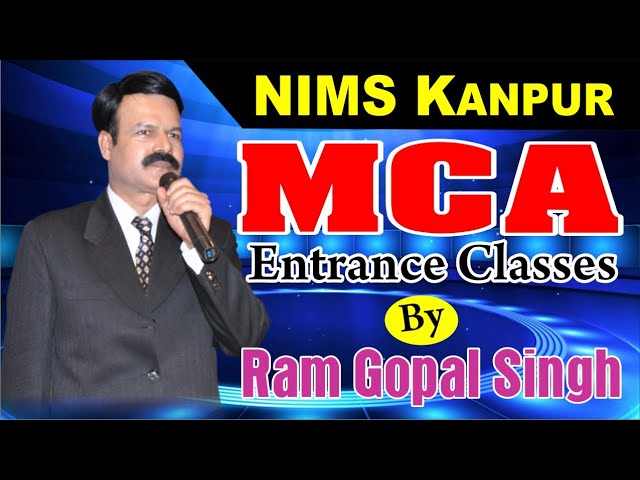 NIMS Kanpur is an unparalleled MCA Entrance Coaching Institute in India that prepares & counsels academically qualified students to pursue right approach in the field of computer science & contribute for their success at their highly competitive entrance exam by emphasizing at this critical phase of life. NIMS Kanpur Classes for MCA Entrance is inaugurated & run under complete control of Mr. Ram Gopal Singh who has built up thousands of careers along the way. Over 24 years of service to the student's community, Mr. Ram Gopal Singh have trained & polished their students boldly with a challenging mission. NIMS Kanpur has pure dedication for the glorious future of students. Selfless attitude has established NIMS Kanpur as the finest MCA Entrance classes in Kanpur.
NIMS Kanpur has brilliant faculty. They are expert in equipping students in a right direction with researched study material that covers the whole syllabus broadly- Mathematics, Logical & Analytical Reasoning, Arithmetic, General English along with deep knowledge of Computers that appears in various MCA Entrance Exams. Although intelligence is an important factor, basic common sense is equally important. They try to explain these factors to students so that they can get successful in their first attempt. They provide the best guidance of knowledge plus a capacity to stay calm under time constraints. Not only do they cater to National Level MCA Exams NIMCET and CUET, but also to Many State Level MCA Entrance Exams.
Study materials of NIMS Kanpur include test series that are fully compatible with the new MCA Entrance syllabus. Almost most of the toppers of various MCA Entrance Examinations have been from NIMS Kanpur. NIMS Kanpur is best coaching Institute for NIMCET & CUET.
So a heartily welcome to all MCA entrance aspirants to feel the privilege to be the part of NIMS Kanpur known to be the best MCA Entrance Coaching in India.
Get connected with them on Facebook/NIMSkanpurMCA Visit on http://www.nimskanpur.in/
Read Full Article on Web Store India & Follow us on Instagram Web Store India