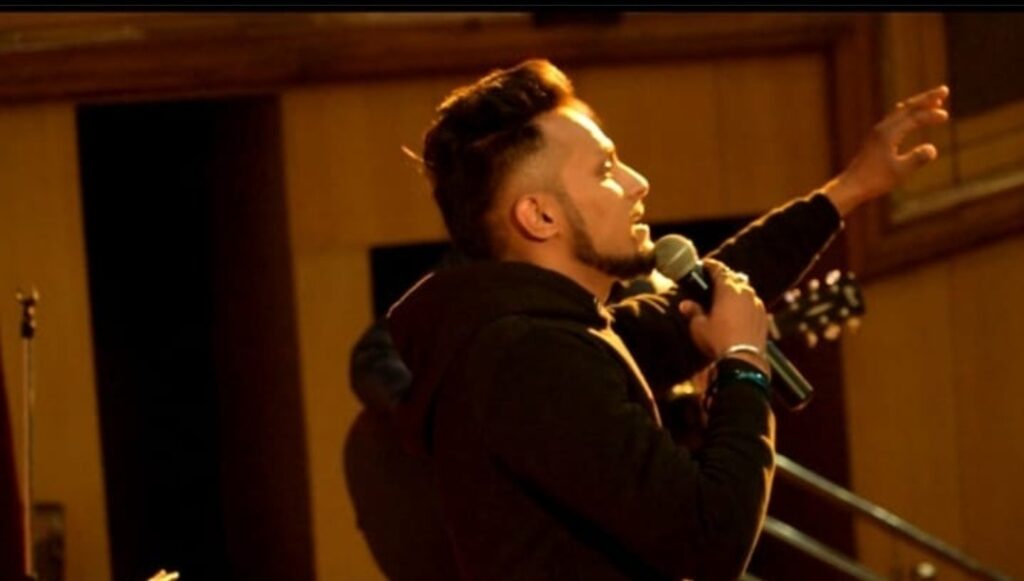 It is amazing to know about all those people who make sure to go beyond boundaries to reach their next level of success the way they aspire to. This is definitely easier said than done, but a few young talents have done even that and shown the world what they truly stand for in the industries they become a part of. Becoming a part of an industry like music can get even more challenging, but a few rare gems courageously entered the industry and made a name for themselves, even amidst much competition. Doing that and much more in the industry as a true-blue professional is Shubham Banerjee Jamm, the man who dreamed and thus he achieved.
Shubham Banerjee Jamm is an Indian singer who is known for his versatility in every genre. Shubham Banerjee Jamm, just like his name, stands tall and different from the rest in the field, thanks to his passion for music and the madness and love he has shown over the years in the industry, which has to lead him to become who he is today in the industry. All his songs so far have done exceptionally well on music charts, and this is what has helped him turn into becoming a rising musical talent in the industry. Music is an important part of Indian culture. Alongside the rich culture, music has added value to the country. From its classical influence to its big old Bollywood numbers India has inspired many singers to rise and shine. Shubham Banerjee Jamm is one such singer who has inspired many, especially in Jammu.
Shubham a 24 year young talent was born in Jammu and did his academics from the very state, he holds bachelor of Music degree from Jammu University. He is very active and known face in Jammu and known for his soothing voice which can melt one another hearts. He has done more 500 stage performances and sang some really fantastic cover songs for some super hit Bollywood songs.
First official Albums – Jaan Sha Pyar
2. Baba ve kala marod (Remake) etc
Shubham also owns his own Band namely (SHAIVZ the fusion band)
No. 1 band in Jammu. He is also a lead vocalist of a local band "SHAIVZ" the fusion band.
Shubham is really passionate about music and is always ready to give time to it. Many People tried to stop him, But he did not stopped .He is always ready to learn new things about music and never lose any sort of opportunities to discover new stuff about music.
His first official song was released early this year (2021) in local Dogri language which was widely appreciated and Shubham has received lots of accolades. Shubham came from a background of singers where his Dad is Western Singer, Where as his Little brother is a Guitarist in the same Band & Mother and Sister are both professional singers too
Shine and glitter in the world with your talent is what has inspired and motivated Shubham Banerjee Jamm to lead the entertainment industry. With his miraculous and stunning ability, he is profoundly recognized as the best singer around the globe & has won many Shows:-
Winner of Choona Hai Aasaman Season 6,
Surtrang National Level 2nd prize
Indian idol top 100 in 2018
& won many National & International Awards…
He has performed with many Bollywood celebrities…Like Rithvik dhinjani, Asha negi, recently share stage with Bollywood singer (Shaan)
Soon Shubham Banerjee Jamm is Launching a New project with London based Company
As a singer what makes you different from others is your passion and creations. Shubham Banerjee Jamm the man with immense power and self-belief has astonished the world with his unbeatable talent and victory.
The ocean of talent is lavished with miraculous people like Shubham Banerjee Jamm who has proved that human beings can create miracles through their inner soul and belief system.
Music is a lyric that is heard by the universe, adding and moulding the talent is what creates miracles in the world. Shubham Banerjee Jamm deeply in love with rhythms has enchanted the world with his melodic sound. Deeply in love with music Shubham Banerjee Jamm finds his purpose of life to live life for his passion that has led him to shine in the victory cloud. His enthusiasm and his creativity have sparked the music industry with incomparable talent.
To know more about the rising musical genius and to get a glimpse of the star's life behind the stage, follow him on the links of his social media handles given below:
Instagram – https://www.instagram.com/shubhambanerjee999/
Facebook – https://www.facebook.com/shubhambanerjee8
YouTube – https://youtube.com/channel/UCIz1YSdrmFl0DVRjqs8OBlw